Have you ever heard of vanilla sugar? It's a German kitchen staple. Well, probably a European kitchen staple, because I've seen it all over Europe.
You can use vanilla sugar in place of vanilla extract in cookies, pies, cakes, and other baked goods. Or you can add it to yogurt, quark, creme fraiche…anywhere you want a touch of sweet vanilla flavor.
Serving coffee? Offer guests a scoop of vanilla sugar. Berries for dessert? Sprinkle a little vanilla sugar on top. Making whipped cream? Substitute vanilla sugar for vanilla extract and watch your guests swoon. ​​
I keep a little jar of vanilla bean sugar on my oatmeal. Yuuuuum. A little vanilla sugar just elevates the flavor and makes everything taste so, so good.
What is vanilla sugar?
It's just as it sounds – vanilla flavored sugar. You can buy vanilla sugar in packets or you can make it from scratch using vanilla extract or a vanilla bean. In Europe I always bought packets of Dr. Oetker vanilla sugar because I couldn't ever find vanilla extract.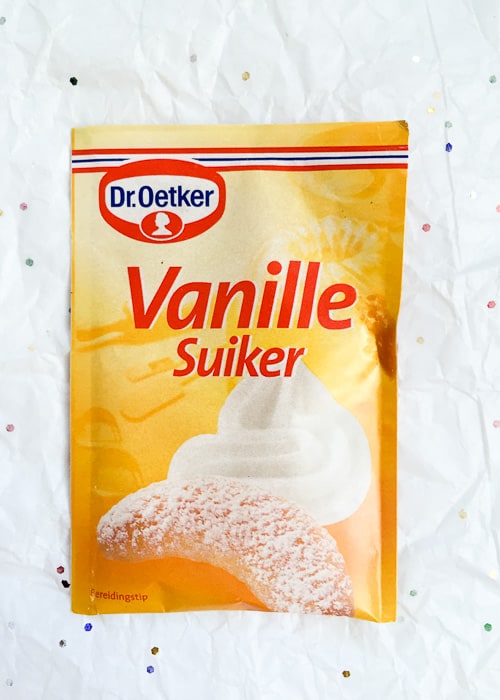 I'd often bring a few packets of vanilla sugar home to the US. But these days I just make it at home! It's cheaper and you know exactly what's in it. I often keep my vanilla sugar in a little cute little tin that I got from World Market that makes it easy to scoop and sprinkle. You can also use a simple glass jar.
Where can I buy vanilla sugar? 
It's super easy to find in Europe (just got to any grocery store) but in the US it's more difficult. Try looking at World Market, on Amazon or at a specialty food store. My recommendation, though, is to forgo the pre-made vanilla sugar packet and make your own at home!
All you need is sugar, vanilla extract or a vanilla bean, and a jar with a good lid.
How to make vanilla sugar
You've got two options for making homemade vanilla sugar: use vanilla extract or a fresh vanilla bean.
I've made both and I highly recommend making vanilla bean sugar. (OMG it's so good. You'll want to sprinkle it on everything.)
But if you don't have a vanilla bean, just use extract. Here's how to make vanilla sugar both ways.
Start with 1/4 cup sugar.
Add 1 tablespoon vanilla extract or scrap the inside of one vanilla bean pod.
Stir into the sugar until fully incorporated.
If you're using a vanilla bean, place the vanilla sugar into a jar with a good lid. Congratulations, you've made vanilla sugar! You can use it right away or let the flavors mature for a few days.
If you're using vanilla extract, you've got a few more steps. Your vanilla sugar will probably be a little wet and clumpy after adding the extract, so you'll want to spread the vanilla sugar on a piece of parchment paper to dry for 20-30 minutes.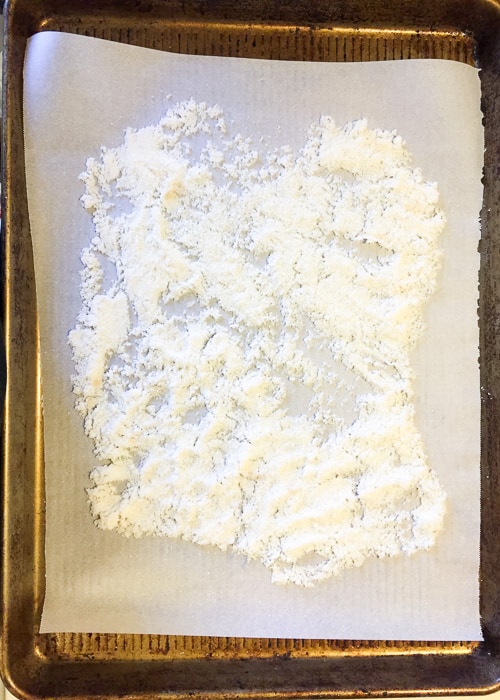 Once the vanilla sugar has dried, it will be crunchy and clumpy. Use a fork to break up the clumps or pulse it in a food processor a few times to smooth it out. Place the vanilla sugar in a jar with a good lid.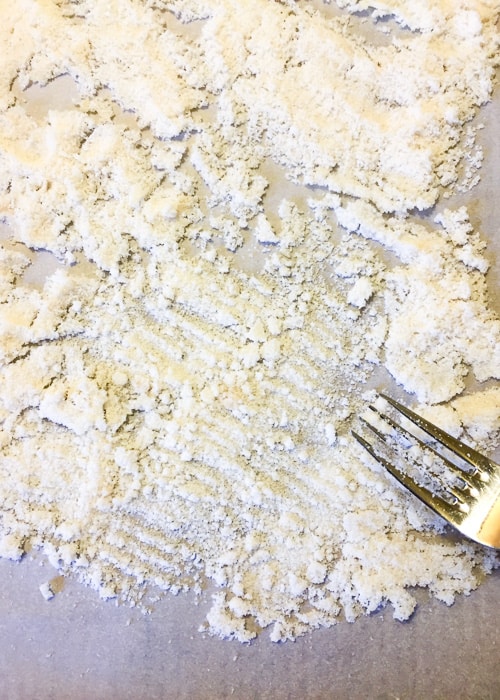 And that's it! You've got delicious vanilla sugar – enjoy!
Click here to see more delicious German dessert recipes!
 Pin This for Later!
Hungry for More?
Get 10 easy mini tart recipes inspired by flavors from around the world!