Strawberry Cream Paletas (Mexican Ice Pops)
This article may contain affiliate links. See our disclosure link for more information.
These Strawberry Cream Paletas (Ice Pops) are super easy, healthy, and perfect for summer! You can use fresh or frozen strawberries. You'll love them!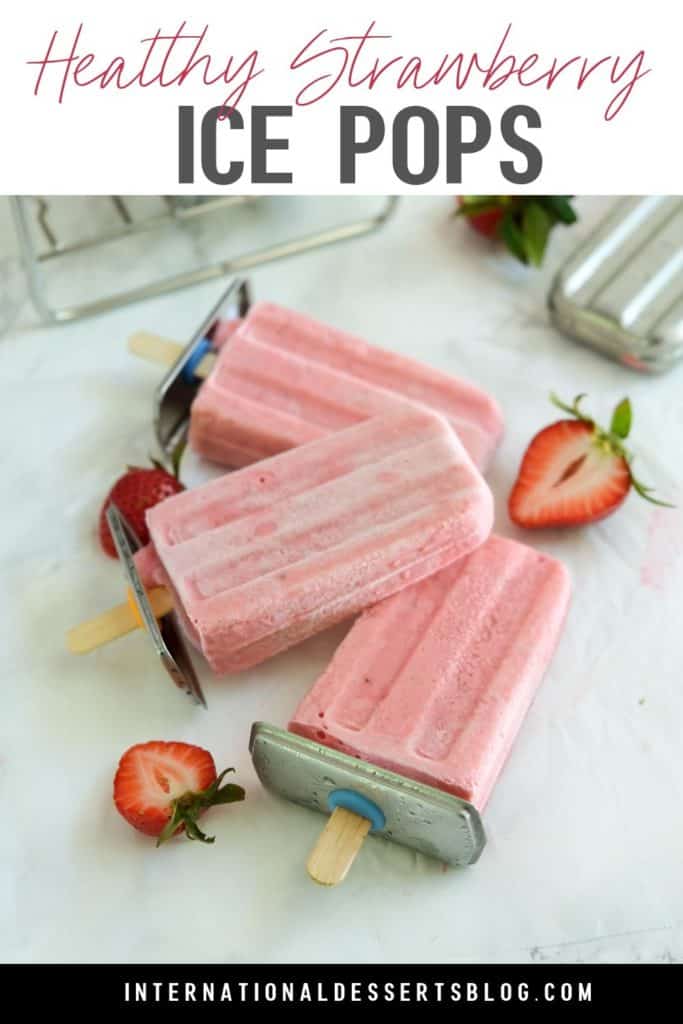 It's hot and humid here in North Carolina, so at this time of year I make lots of delicious ice cold treats (like German iced coffee…yum) and various types of paletas. These strawberry cream paletas are super easy to make and a healthy summer dessert!
Because sometimes you want to a traditional, rich, decadent dessert like German Bee Sting Cake, and other times you want something tasty and refreshing but healthy enough to enjoy every day.
Enter: my Strawberry Cream Paletas recipe!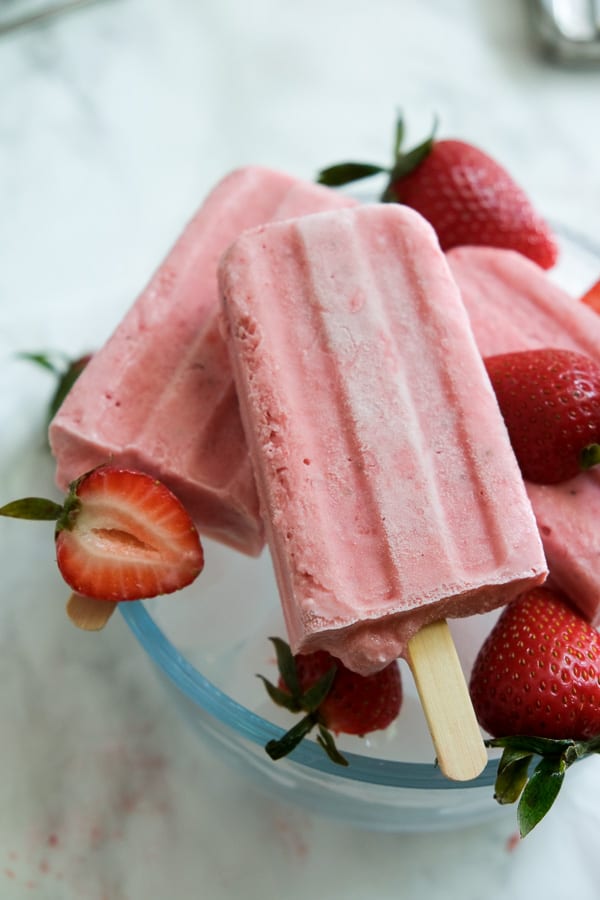 What are Paletas?
Mexican paletas are fresh fruit ice pops made with fruit, sugar, and either water or cream.
Puree the ingredients, pour into ice pop molds, and freeze.
Super easy.
Super delicious!
When I was researching this recipe, I went looking for the traditional way to make paletas…and found all kinds of recipes. Some were simple – fruit, sugar, and water or cream – while others included many more ingredients, some of which I don't typically have in my pantry.
I originally suggested making these paletas with strawberries, sugar, and heavy cream. Those ingredients create creamy, delicious paletas, and I still recommend them.
But I like this new recipe even better because it's a healthier version that's still creamy and full of strawberry goodness.
This recipe is super simple: puree strawberries with a bit of sweetener and a squeeze of lemon, then combine with healthy, protein-packed Greek yogurt, and freeze in paleta molds (these are my favorite).
These strawberry paletas are basically my daily fruit-and-yogurt breakfast turned into a popsicle. Now you can have dessert every day, guilt free!
*Off I go to the freezer because I just remembered that I have one ice pop left – woohoo!*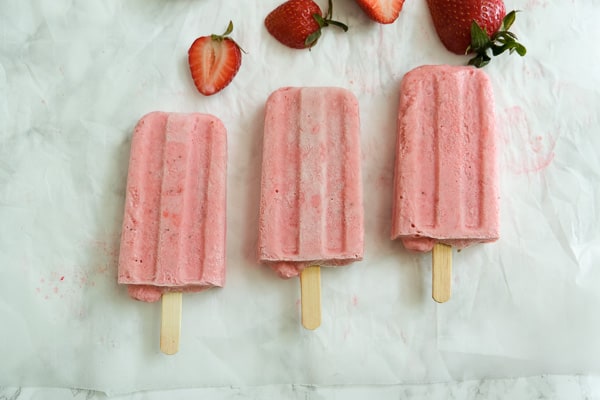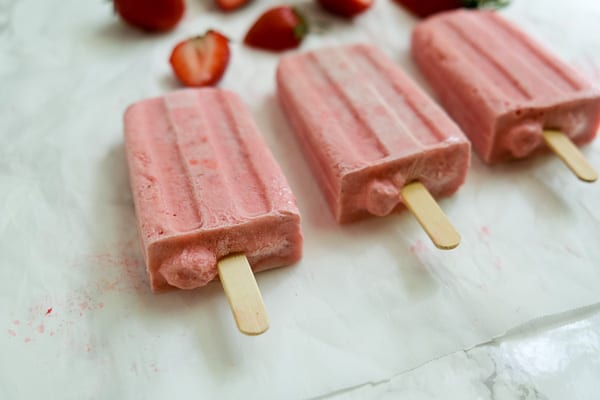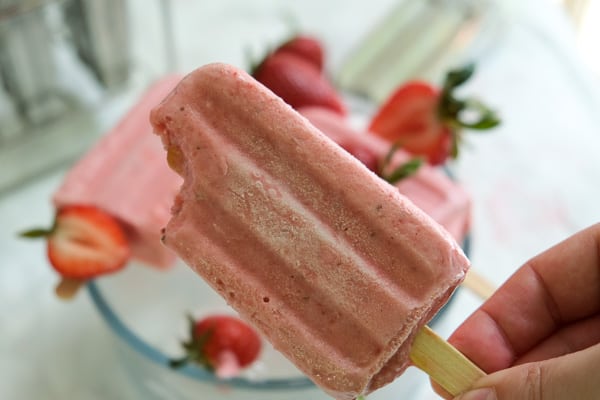 Best Paletas / Ice Pop Molds
When I first started making paletas I used an inexpensive plastic set I bought several years ago at Ikea. They worked fine but a few years ago I decided to upgrade to a nicer stainless steel set and bought this one.
I love it!!
I can now easily make 6 ice pops at a time, and even after 2 years of use, the set still looks great. I even have (almost) all of the wooden sticks that came with the set. (If you run out you can order more here.)
I've almost always got paletas in the freezer so my stainless steel molds get a lot of use. I also like that the tops catch drips when you eat the ice pops. You can take them off if you prefer.
They're easy to clean, too. I rinse them right away, and then use a little cleaning brush I got with a water bottle if needed.
If you're into paletas, you might want to check out this paletas recipe book, too!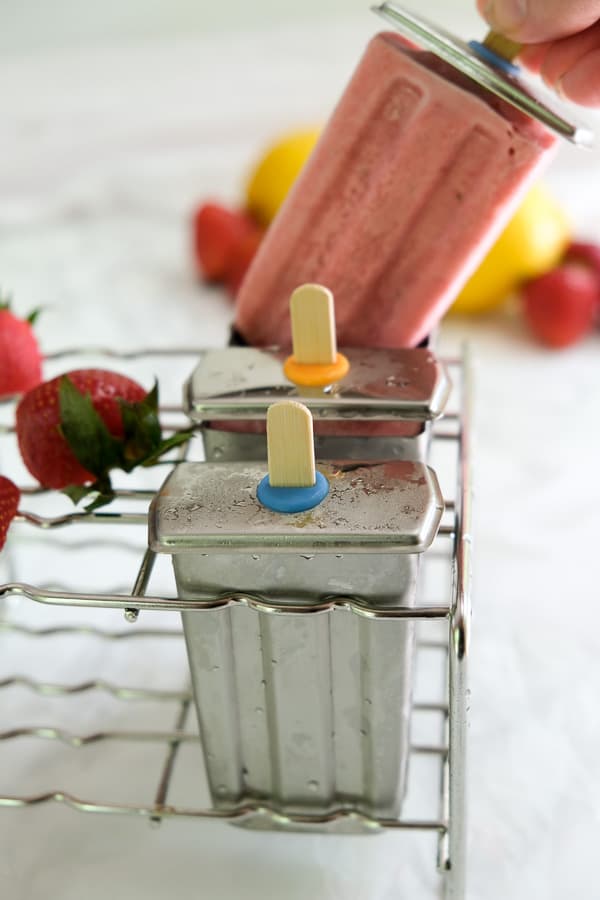 Tips for Making Paletas:
Paletas often have chunks of fruit in them. If you want yours chunky, use a potato masher or simply pulse strawberries in a blender or food processor. If you want smooth paletas, push fruit through a mesh strainer before mixing in the cream.
I had strawberries on hand, hence the strawberry paletas, but you can use whatever kind of fruit you have in your kitchen. Make things interesting by adding herbs (basil is an awesome addition to strawberry paletas) or spice (how about mango + chili powder).
You can use fresh or frozen strawberries. I've used both.
If you don't want to use honey, use your favorite sweetener. You can use white sugar, brown sugar, golden syrup, agave, etc.
Don't have popsicle molds? Make mini-popsicles with shot glasses or an ice cube tray.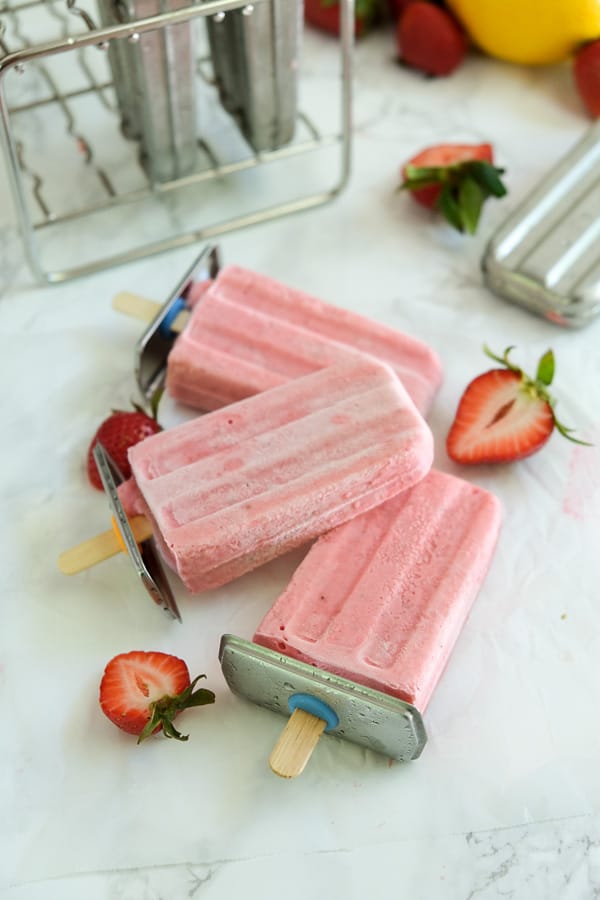 Like Paletas?
Try my other ice pop recipes – all made with healthy Greek yogurt!
Lemon Curd Paletas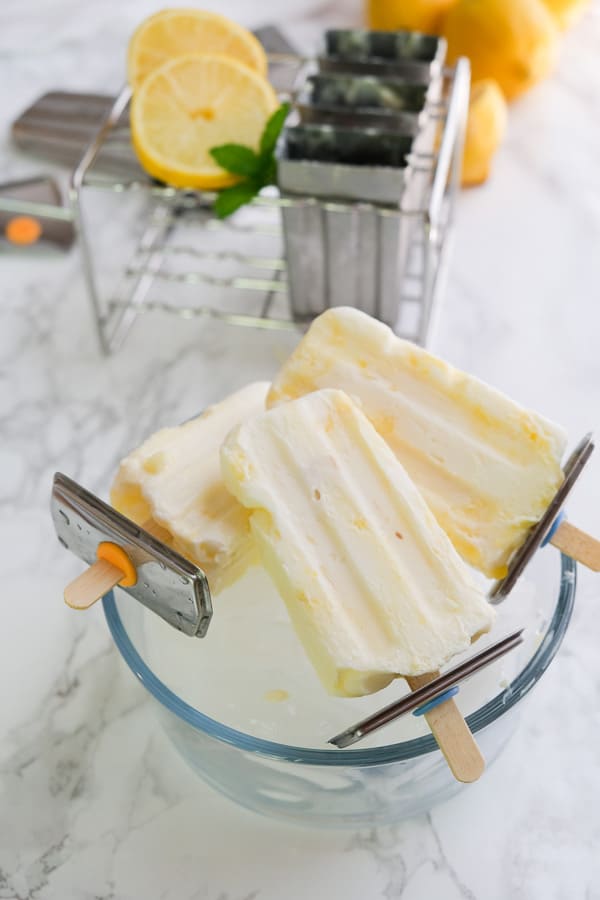 Lemon curd ice pops – tart, creamy – so good!
Rote Grütze Paletas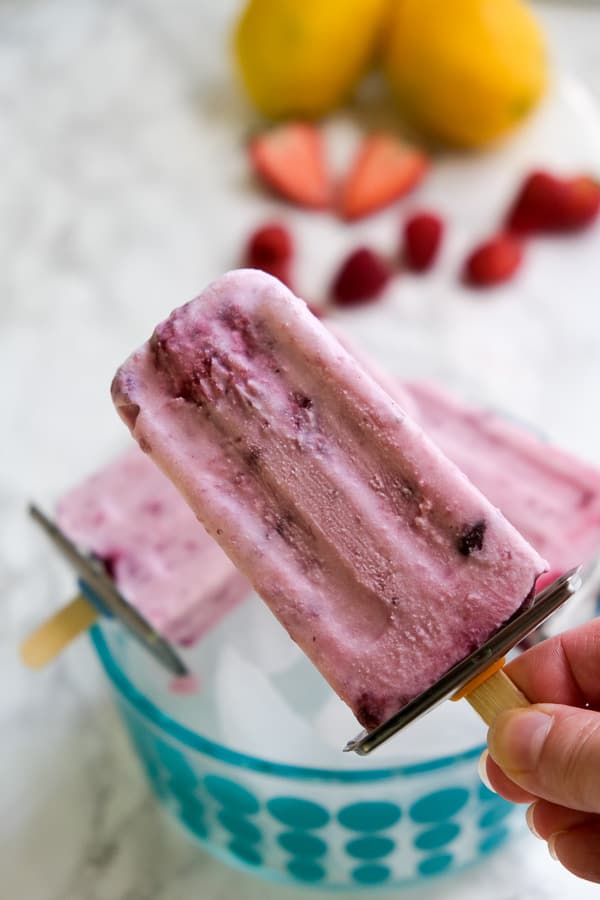 Rote Grütze ice pops!
My popular German red berry "pudding" summer dessert turned into a tasty popsicle!
French Hot Chocolate Paletas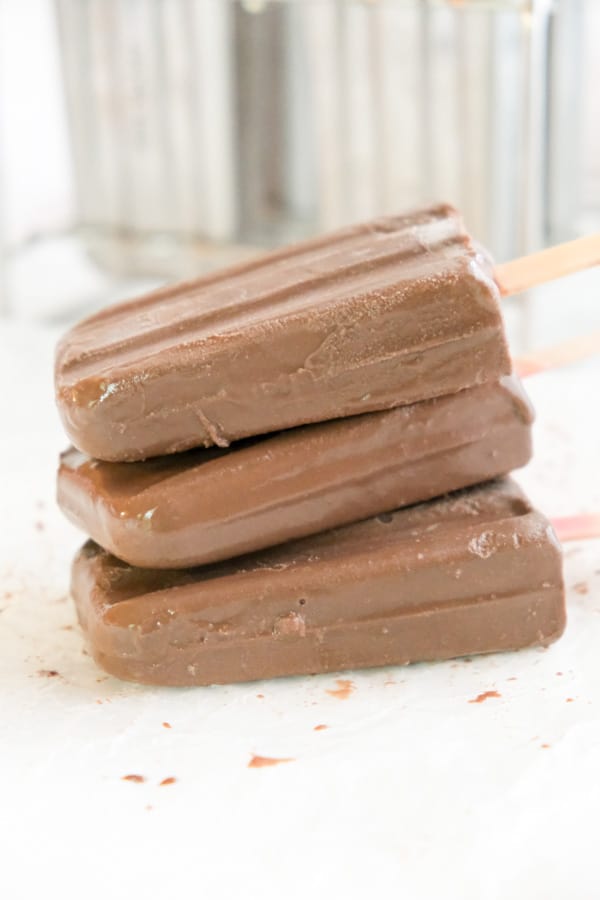 French Hot Chocolate – rich, velvety, and chocolaty!