This article may contain affiliate links. See our disclosure link for more information.
I don't know about you, but I enjoy dessert on a daily basis. Yep, every single day! I limit desserts like beignets, Nanaimo Bars or currant scones with clotted cream to a small portion once or twice a week, but I do enjoy something delicious and delightful every day of the week. One simple, no sugar dessert that I enjoy on the regular? A luxurious London Fog.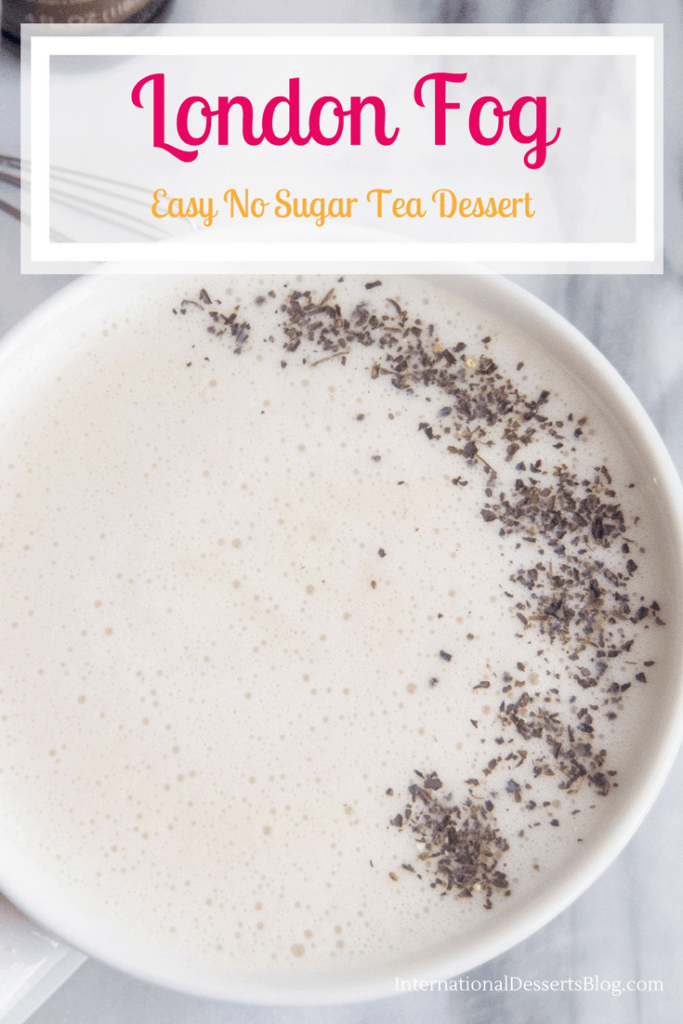 Despite the name, London Fog isn't from London. It's a simple tea drink that originated in Vancouver, BC (and supposedly in Scotland it's called a Vancouver Fog). It's a simple combination of hot Earl Grey tea, frothy milk, and a touch of vanilla. It's a comforting, filling, and luxurious no sugar dessert.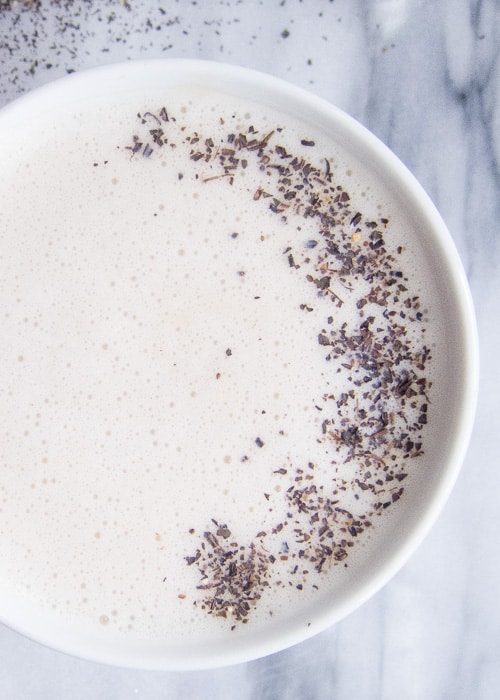 London Fog is usually made with Earl Grey tea but I often use Lady Grey instead, simply because that's what I typically have on hand. Even after 12 years in North Carolina, I still don't like my tea drinks sweet, so I usually stick with just vanilla extract. On those occasions when I do crave a little sweetness, I substitute vanilla sugar for the vanilla extract.
As far as milk goes, I use 1% cow's milk but whole milk would be even better. I've heard coconut milk pairs especially well with Earl Grey, so try that if you're looking for a non-dairy option.
How to Make a London Fog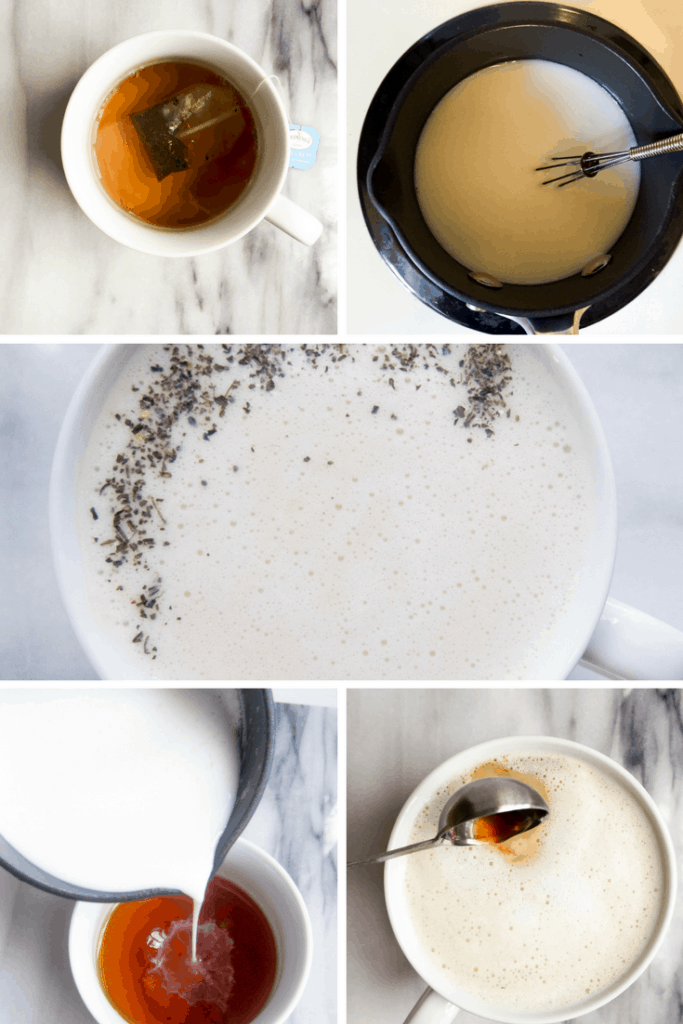 It's so easy, it hardly even qualifies as a recipe! Steep one Earl Gray or Lady Gray tea bag in 1/2 cup water for 2-4 minutes. While the tea is steeping, heat 1/2 cup milk over medium low heat, using a small whisk to generate a bit of froth. (I use this to heat my milk.) Take out the tea bag and pour the milk into the tea. Add 1 teaspoon vanilla (or add vanilla sugar to taste instead). Stir and enjoy while hot!