This 10-minute Homemade Lemon Curd recipe is quick and easy to make and oh so delicious. Try lemon curd on scones, pancakes or other baked items, swirled into yogurt, Quark or ice cream, or just eat it right out of the jar!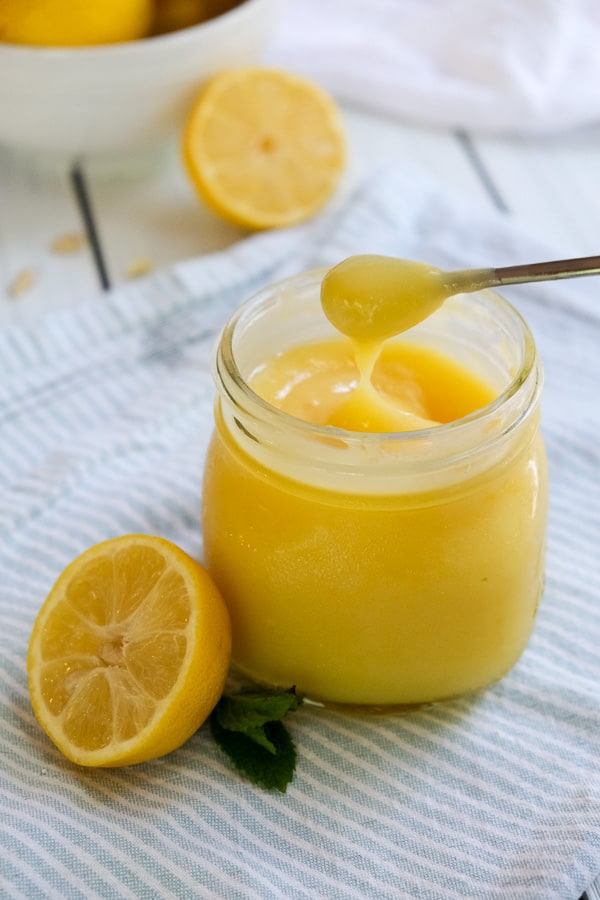 I used to buy lemon curd once in a while but now that I know just how easy it is to make it at home, I'll never buy it again!
This homemade lemon curd recipe yields a strong lemon flavor that is delicious on so many things:
Spread on a scone, waffles, pancakes, french toast or crepes.
Drizzle on fruit salad.
Swirl into Greek yogurt or whipped cream.
Use it as a pie, tart, crepe cake or pavlova filling.
Add a dollop to cheesecake.
Combine with Greek yogurt to make creamy, delicious popsicles (scroll to the bottom of this post for more on that).
Freeze to make a cold lemon dessert.
Or eat a spoonful of homemade lemon curd right out of the jar. It's that good!
This lemon curd recipe took about 10 minutes to make and has a strong, tart lemon flavor and thick-but-not-too-thick consistency.
How to Make Easy Homemade Lemon Curd
First, let the butter and eggs come to room temperature. While those ingredients are warming up, wash, zest, and juice the lemons. Then add 2 whole eggs and 2 egg yolks to a bowl and set it aside.
Once the butter has reached room temperature, chop into pieces and place into a mixing bowl with the sugar.
Beat butter and sugar until light and fluffy. The first time I made this I used a hand mixer but now I use my stand mixer. Either one will work!
Add the eggs (whole and yolks) and then beat again until throughly combined.
Add the lemon juice to the mixing bowl. If I don't use a juicer to juice the lemons, I pour the lemon juice through a strainer to catch any stray seeds.
Turn the mixer on again until everything is combined. Then pour into a saucepan. Don't worry if the mixture looks curdled after you add the lemon juice. It will smooth out once the butter melts.
Heat the curd over low heat, stirring constantly until it looks smooth and thickens up.
Keep stirring until the lemon curd reaches 170 F. Turn up the heat a bit if needed.
To test whether your lemon curd is ready, dip a wooden spoon in the curd, then turn it over. Does the curd coat the back of the spoon? If so, run your finger over the spoon (be careful, it's hot). If you can clearly see where you ran your finger over the back of the spoon, it's ready (see below).
Take the lemon curd off the heat, add the lemon zest, and stir.
Let the lemon curd cool for a bit, then pour into a sterilized jar. Cover tightly.
Lemon curd will last about 1 week in the fridge or 2 months in the freezer.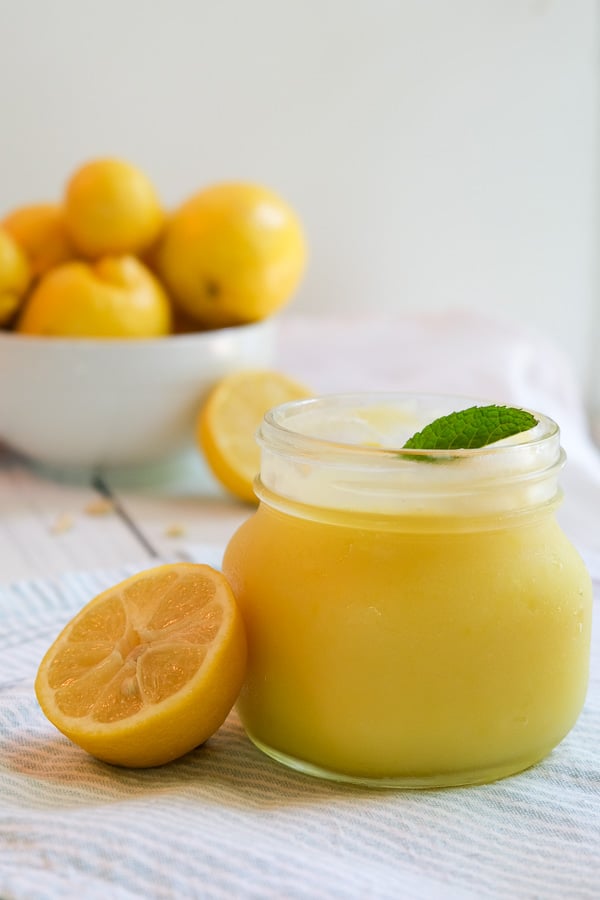 Got left-over lemon curd?
I highly recommend making Lemon Curd Paletas! They are SO good and refreshing on a hot summer day. And they couldn't be easier to make.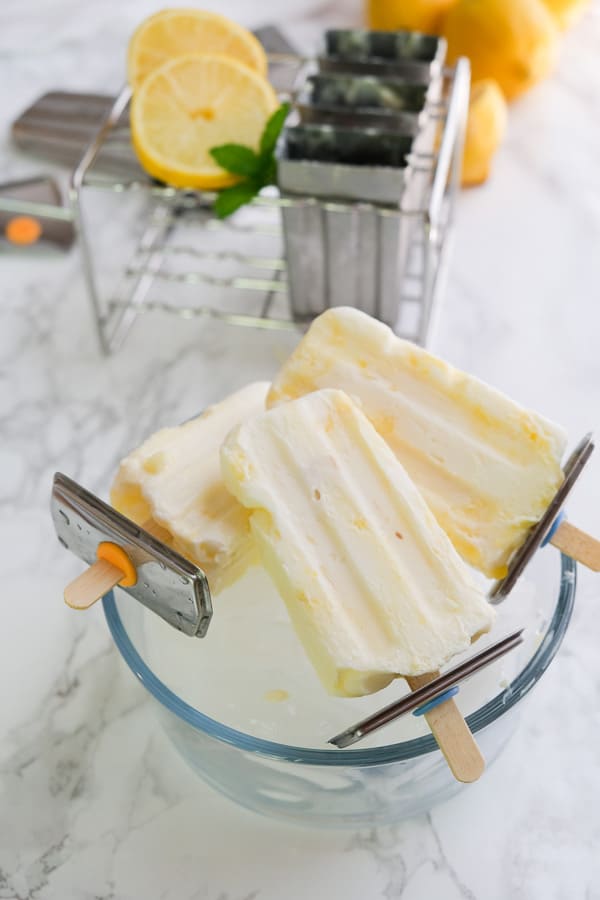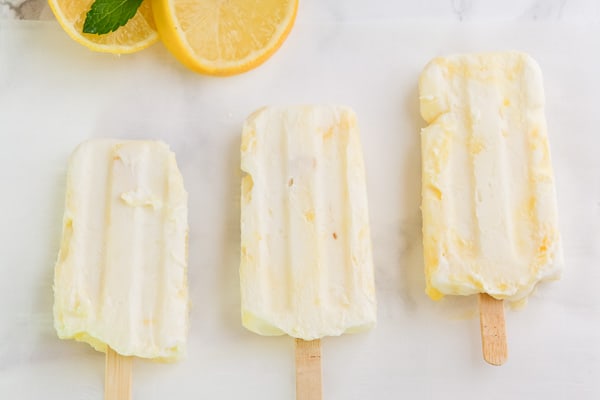 These paletas are super simple: lemon curd and Greek yogurt. I made these one day and surprised my husband with them after dinner and we both loved them.
What you need to make Lemon Curd Paletas:
1 1/2 cup full fat Greek yogurt
3/4 cup lemon curd (add more or less to taste)
6 popsicle molds (I use and love these!)
How to Make Lemon Curd Paletas:
Stir the lemon curd into the Greek yogurt. I like to add half of the lemon curd, mix it well, add the rest of the lemon curd and then gently fold it in. That way you get a bit of a swirl effect and pockets of delicious lemon curd.
Fill 6 popsicle molds and freeze until set.
I bought these stainless steel popsicle molds a couple years ago and use them all summer long. I love and highly recommend them! When you're ready to enjoy your paletas, run them under warm water until you can easily pull them out of the mold.
Whether you make lemon curd or lemon curd paletas, enjoy!!