Easy Single-Serve Ice Cream Recipes (No Churn 5-Minute Ice Cream!)
This article may contain affiliate links. See our disclosure link for more information.
Looking for delicious single-serve, no churn, 5-minute ice cream recipes you can make without a machine? Searching for an egg free ice cream recipe? You're in the right place! Read on for several flavors you can make with minimal ingredients in just a few minutes.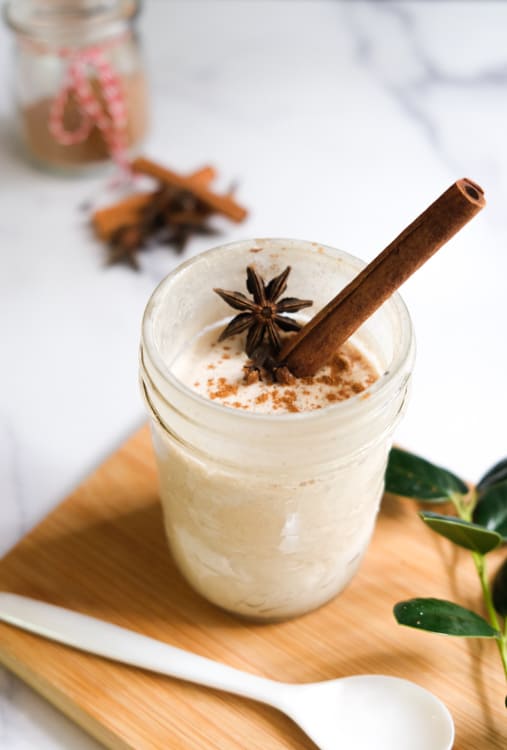 All summer long I've been making lots and lots of no churn ice cream.
I tried several methods (you can read about my experiments here), and once I figured out the recipe I liked the best for a standard batch of ice cream (check out my clotted cream ice cream recipe here), I started making super easy individual batches of ice cream featuring the most popular flavors on the IDB…and more.
It's been a fun challenge to figure out how to capture these flavors in quick and easy frozen treats (I like a challenge…especially one tastes so good)!
Why Make Single Serve Ice Cream?
It's quick and easy!
No ice cream maker required.
They're egg free.
Easy portion control.
Use the ingredients you want to use in your ice cream.
Try lots of flavors!
If you're making ice cream for a crowd, why not provide the ingredients and jars and then let everyone make their own? How fun would that be?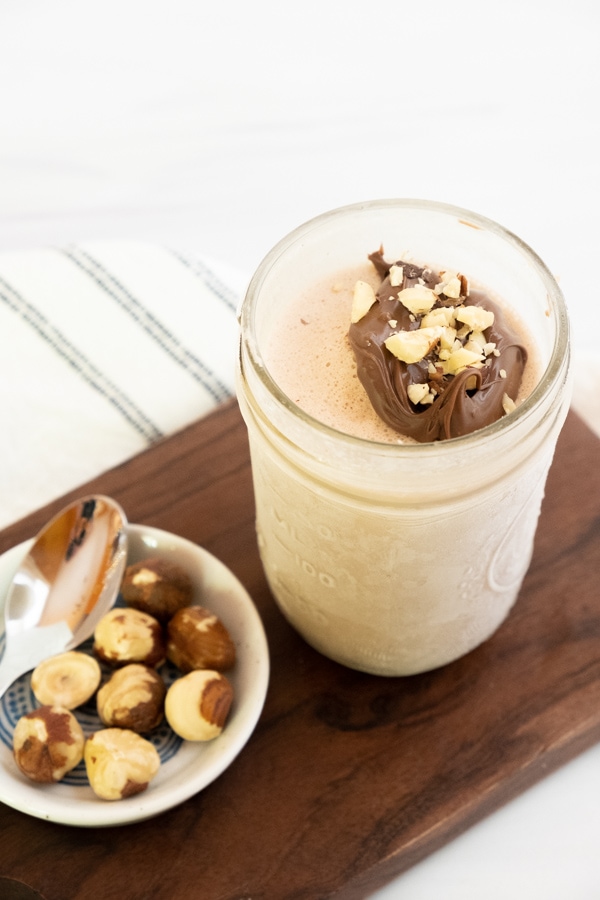 What You Need to Make Single-Serve Ice Cream Recipes
Ingredients:
Heavy cream
Sweetener (sugar, golden syrup, sweetened condensed milk, maple syrup, honey, etc)
Flavorings (see each recipe for the specific flavorings)
Salt
Kitchen Tools:
Small jar with a lid (I use these)
Scale/measuring cups & spoons
Spoon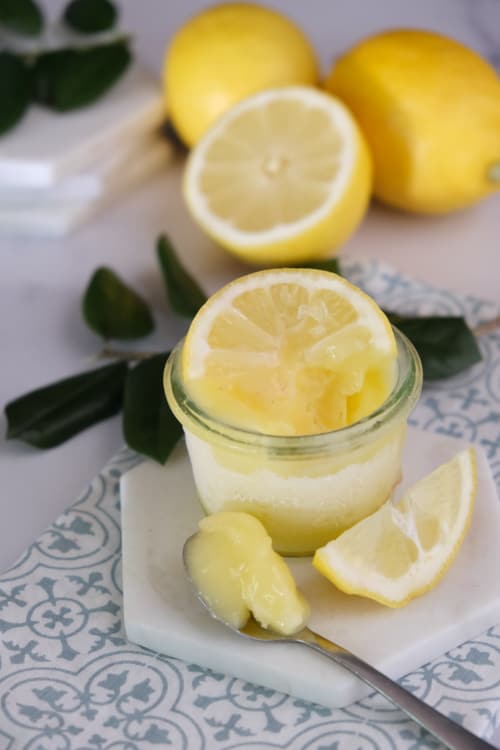 Recipe Notes
There are several ice cream recipes below (scroll down to see the full recipe). Here's a preview:
Nutella Ice Cream
Golden Syrup Ice Cream
Speculaas Spice Ice Cream
Gebrannte Mandeln Ice Cream
Rote Grütze Ice Cream
Bee Sting Cake Ice Cream
Lemon Cream Ice Cream
Creme Fraiche Ice Cream
Lemon Curd Frozen Dessert
Cinnamon Ice Cream
Each recipe yields 1-2 portions, depending on how big you want your portion to be. I can easily down an entire jar of any of these ice creams but they're also a good size for sharing if you prefer a portion-controlled dessert.
If you want to make a larger amount of ice cream, just double, triple or quadruple each recipe and use a larger container.
Each of these ice cream recipes can be prepared in about 5 minutes and will be ready to eat after an hour or two in the freezer. Prepare your ice cream before you start dinner and dessert will be ready and waiting for you!
I make my ice cream in 8oz mason jars but you can use whatever jar (or jar-like container) you'd like. Just make sure you've got a tight-fitting lit, that it's freezer safe, and easy to to eat out of (my husband and I grab a spoon and eat right out of the jar).
Because these recipes are egg free, you can taste them and adjust the flavoring before they go in the freezer.
Sweetener: I mostly make single-serve no churn ice cream without sweetened condensed milk because I don't want to open a can when I only need a tablespoon. Instead, I often use white sugar, brown sugar, and golden syrup because I always have them in my cupboard and the brown sugar and golden syrup add a lovely flavor. That said, you can also use sweetened condensed milk, corn syrup, maple syrup, etc, but note that the flavor will change a bit.