30 Delicious Ways to Use Lemon Curd (Plus the Recipe)
This article may contain affiliate links. See our disclosure link for more information.
Looking for an easy lemon curd recipe? I've got the best recipe for homemade lemon curd, plus 30 ideas for using this scrumptious citrus treat!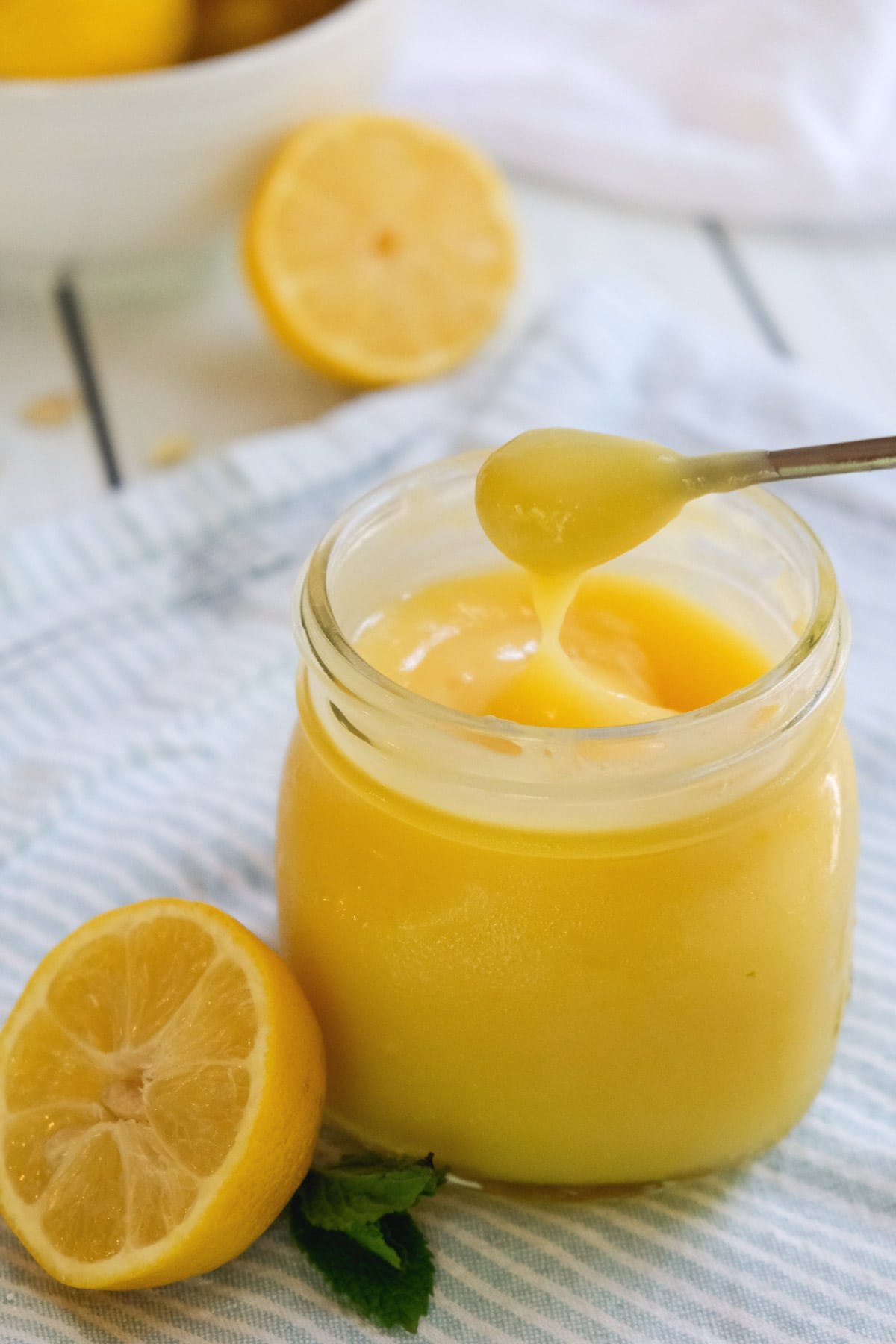 What is Lemon Curd?
Lemon curd is a thick and tangy spread made from fresh lemons. It has a sweet, intense, tart lemon flavor, and a soft and silky texture.
It's is the perfect creamy treat for lemon lovers because it's very simple to make at home and can be used in so many delicious ways.
Lemon curd is made by combining four main ingredients: butter, sugar, eggs, and lemons (both the fresh lemon juice and lemon zest). It's super versatile and can be used as a spread, topping, filling, dipping "sauce", and flavor enhancer.
While it may be tempting to compare lemon curd to jams or jellies, it differs from both because it contains butter and eggs. Both of those ingredients give the lemon curd a distinct custard-like texture that sets it apart from jellies and jam.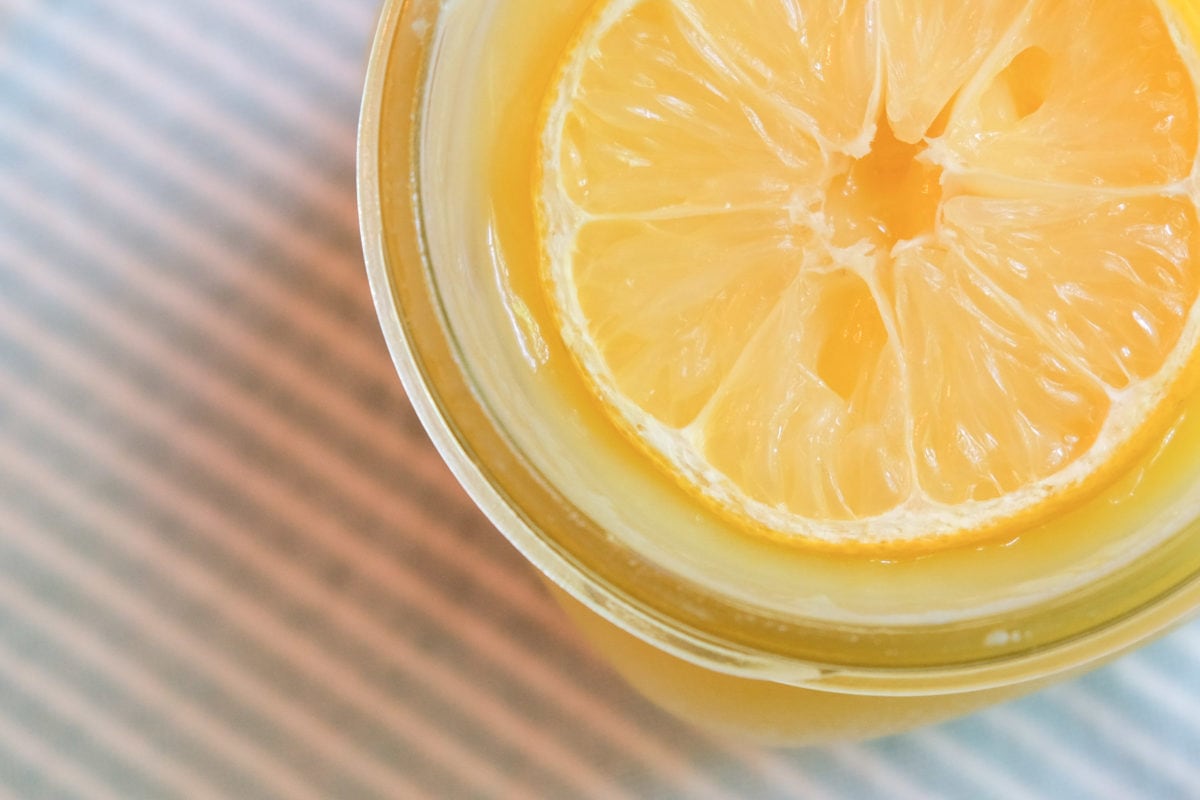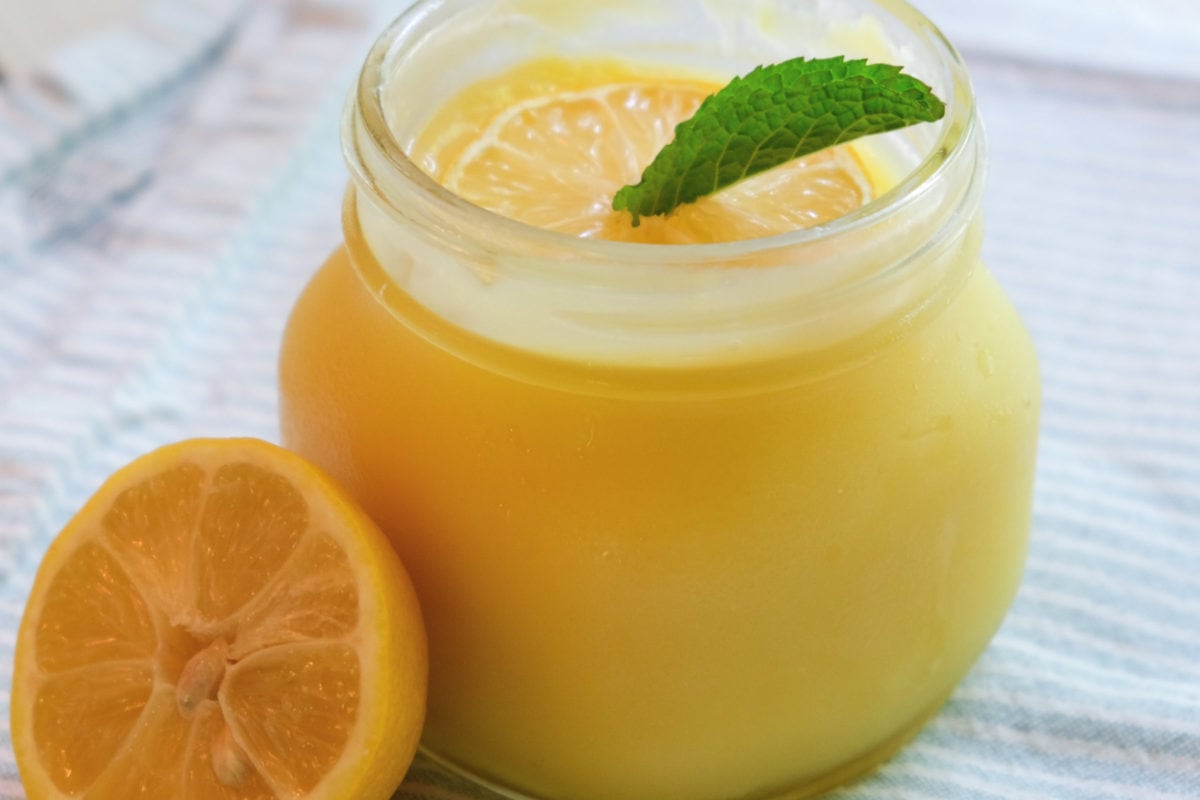 Easy Lemon Curd Recipe
Yes, you really can easily make a good lemon curd from the comfort of your own kitchen in about 10 minutes. I make it at home all the time because homemade lemon curd tastes much better than store bought (not to mention less expensive). And it's so easy to make using my simple recipe.
Here are the ingredients you need:
Unsalted butter (room temperature)
White sugar
Eggs (whole and yolks, warm to room temperature)
Fresh lemons (juice & zest)
Tip: make sure your lemons are fresh, free from any blemishes, and are firm to touch. Look for lemons that are bright yellow in color and, if possible, use organic lemons since you will use the zest.
How to Make Lemon Curd
The first step in making lemon curd at home is to wash and then zest the lemons with a microplane grater.
Then juice the lemons into a separate bowl by either squeezing the juice out by hand or using a manual juicer. Set the lemon juice and lemon zest aside.
Next, get out 4 large eggs. You need 2 whole eggs and 2 egg yolks for this recipe, so set 2 whole eggs aside and separate the egg yolks and the egg whites from the other 2.
You don't need the separated egg whites for this recipe so pour them into a jar with a tight-fitting lid and store in them in the fridge. You can then use the egg whites to make pavlova, which you can top with fresh lemon curd!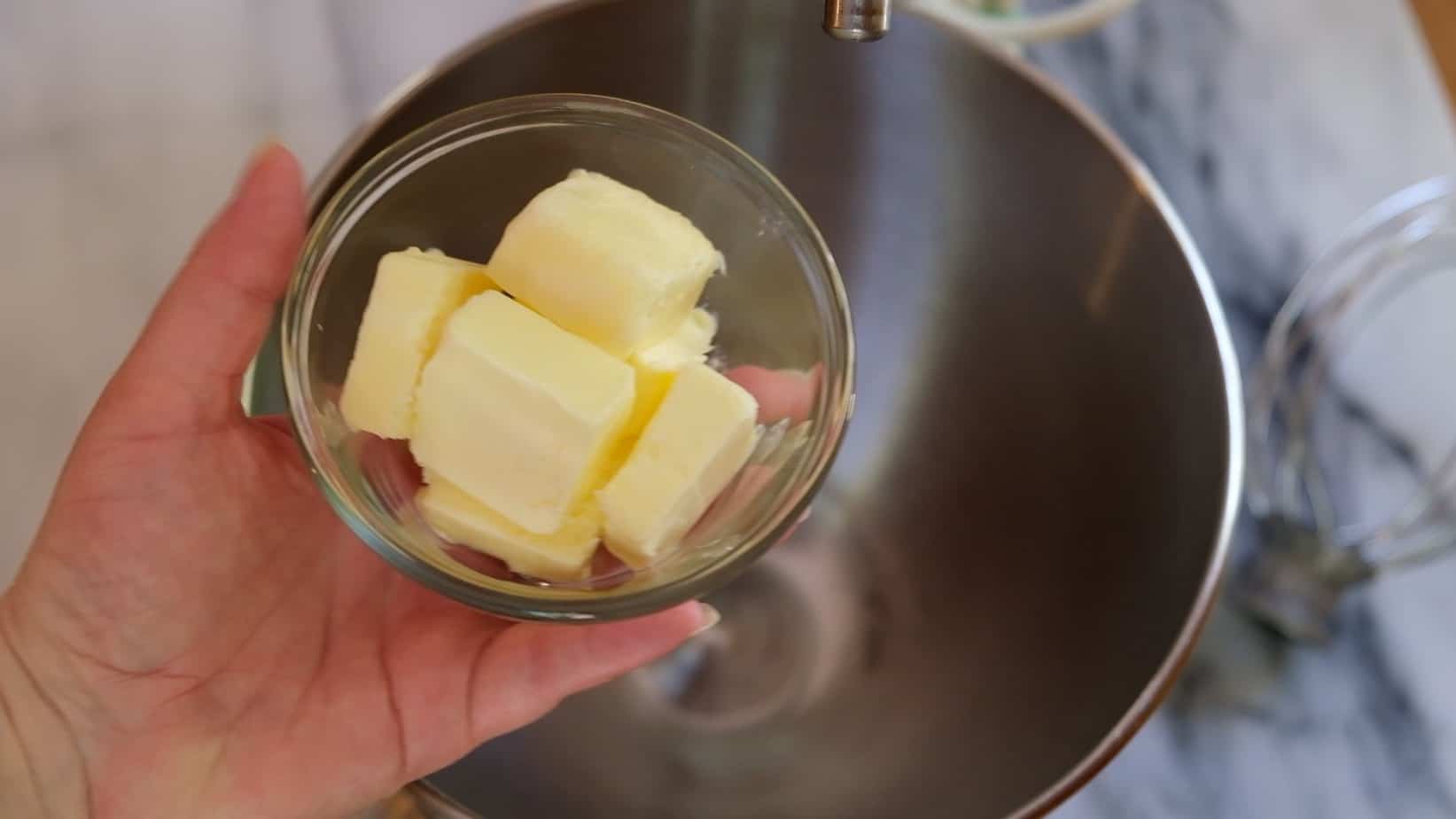 Now place butter and sugar in a medium-size mixing bowl and beat with a hand mixer or stand mixer until pale, light, and fluffy. Then add the 2 whole eggs and 2 egg yolks and beat until fully combined.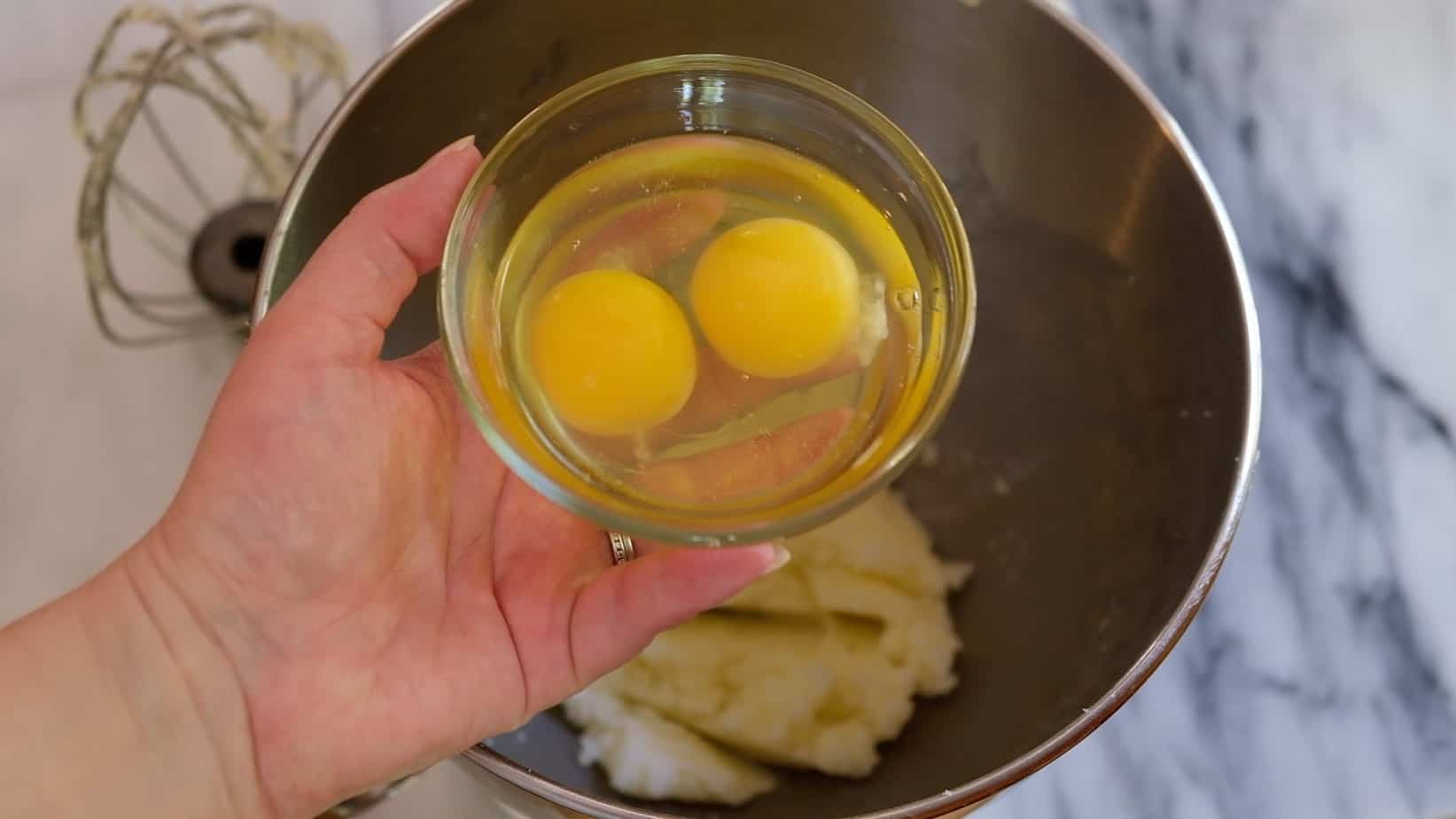 Next, add the lemon juice and stir until combined. Don't be alarmed if the lemon mixture looks curdled after adding the lemon juice! It will smooth out once the butter heats up in the next step.
Pour the mixture into a small saucepan. Cook over low heat, stirring continuously with a wooden spoon until thick and smooth. You can also use a double boiler for this stage if you prefer.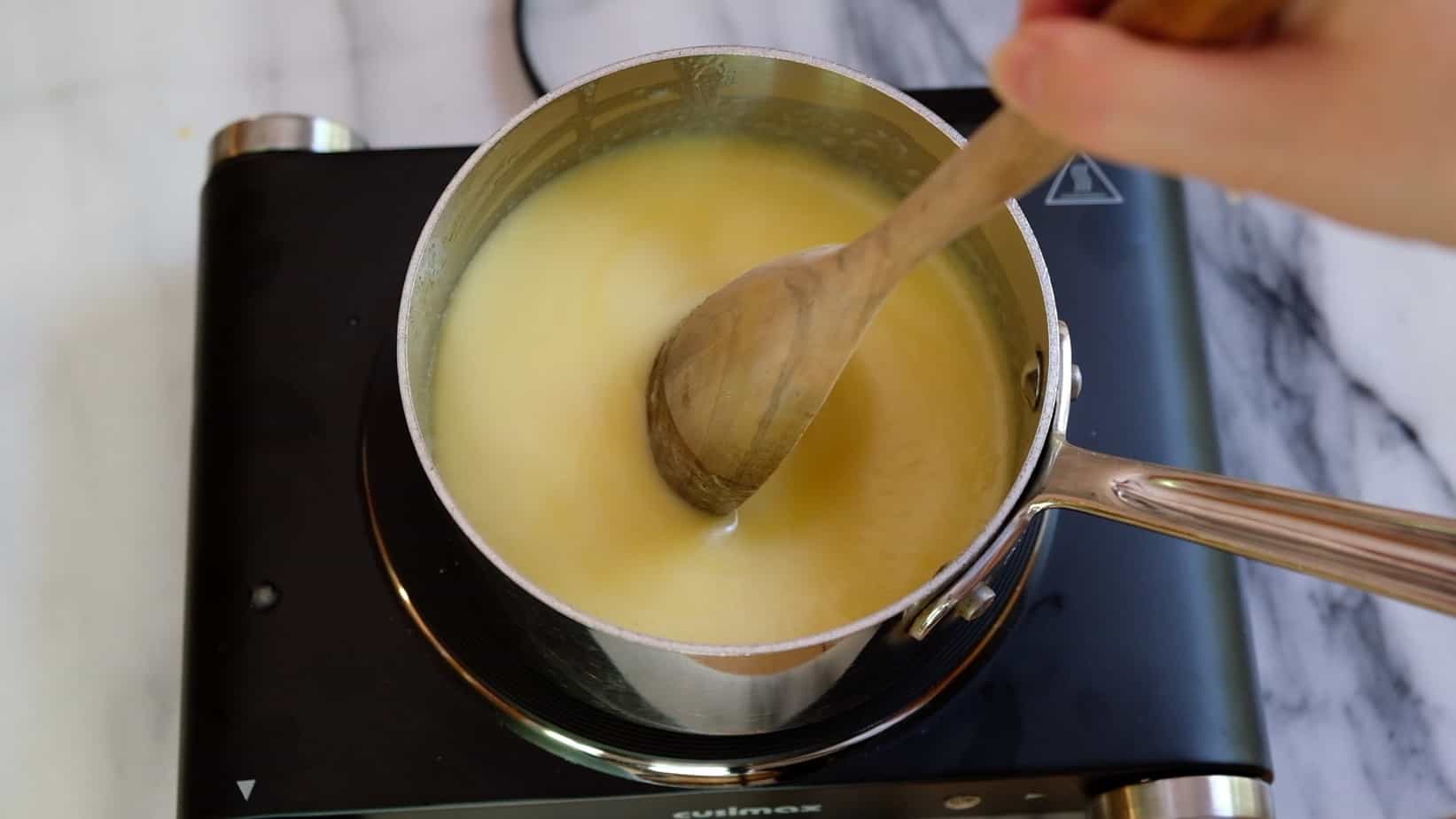 Now turn up the heat and continue stirring until the mixture reaches 170F / 76C. The curd should now easily coat the back of a wooden spoon and leave a clear trail if you run your finger through the curd.
Remove the saucepan from the heat and stir in the lemon zest. Let the lemon curd cool in the saucepan for a few minutes.
Then transfer to a jar with a lid or a bowl with plastic wrap to prevent a skin from forming. Store curd in the fridge for a few days or freezer for several months.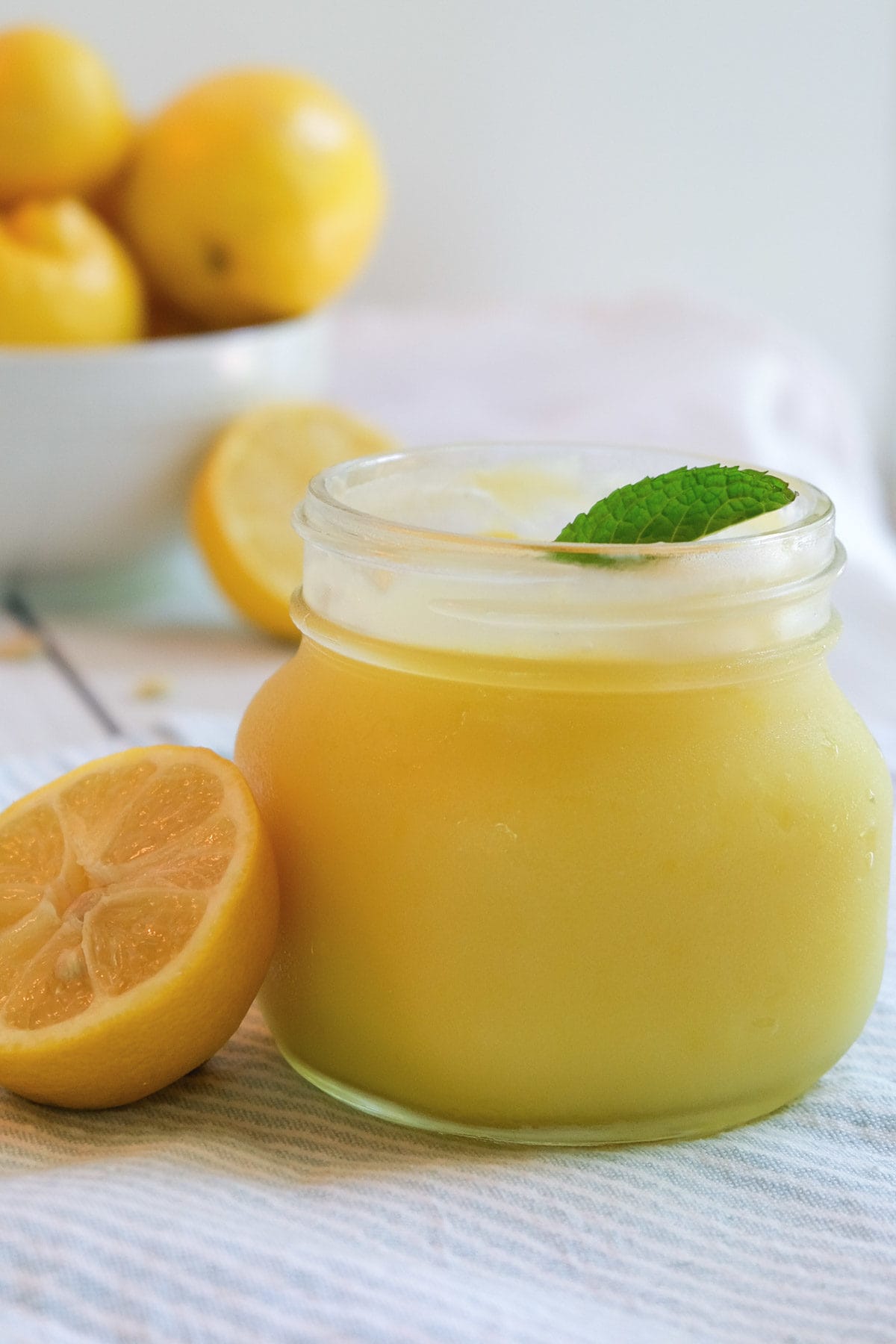 30 Easy Ways To Enjoy Homemade Lemon Curd
Lemon curd has so many delicious uses. Here are 30 ideas for lemon curd desserts and more!
Tart lemon curd makes a delicious topping for sweet ice cream or frozen yogurt.
Use homemade lemon curd to make 5-minute, single-serve, no churn creamy lemon ice cream at home. I make this all the time in the summer. Here's my 5-minute lemon ice cream recipe.
Swirl lemon curd into Greek yogurt, European Quark or Icelandic Skyr for a healthy dessert or scrumptious dessert.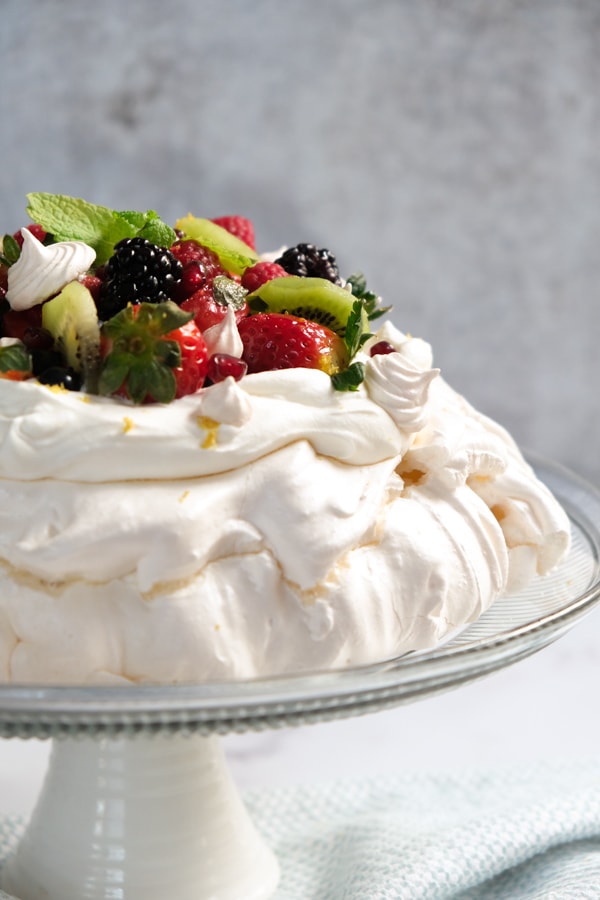 Mix into smoothies or milkshakes for burst of lemon flavor.
Blend with fresh fruit for a delicious fruit salad.
Mix lemon curd and whipped heavy cream for an easy lemon fool dessert.
Spread on the top of angel food cake for color and flavor.
Add a dollop of lemon curd mixed with whipped cream to a bowl of fresh berries.
Swirl with whipped cream for a light and easy "icing" for sponge cake.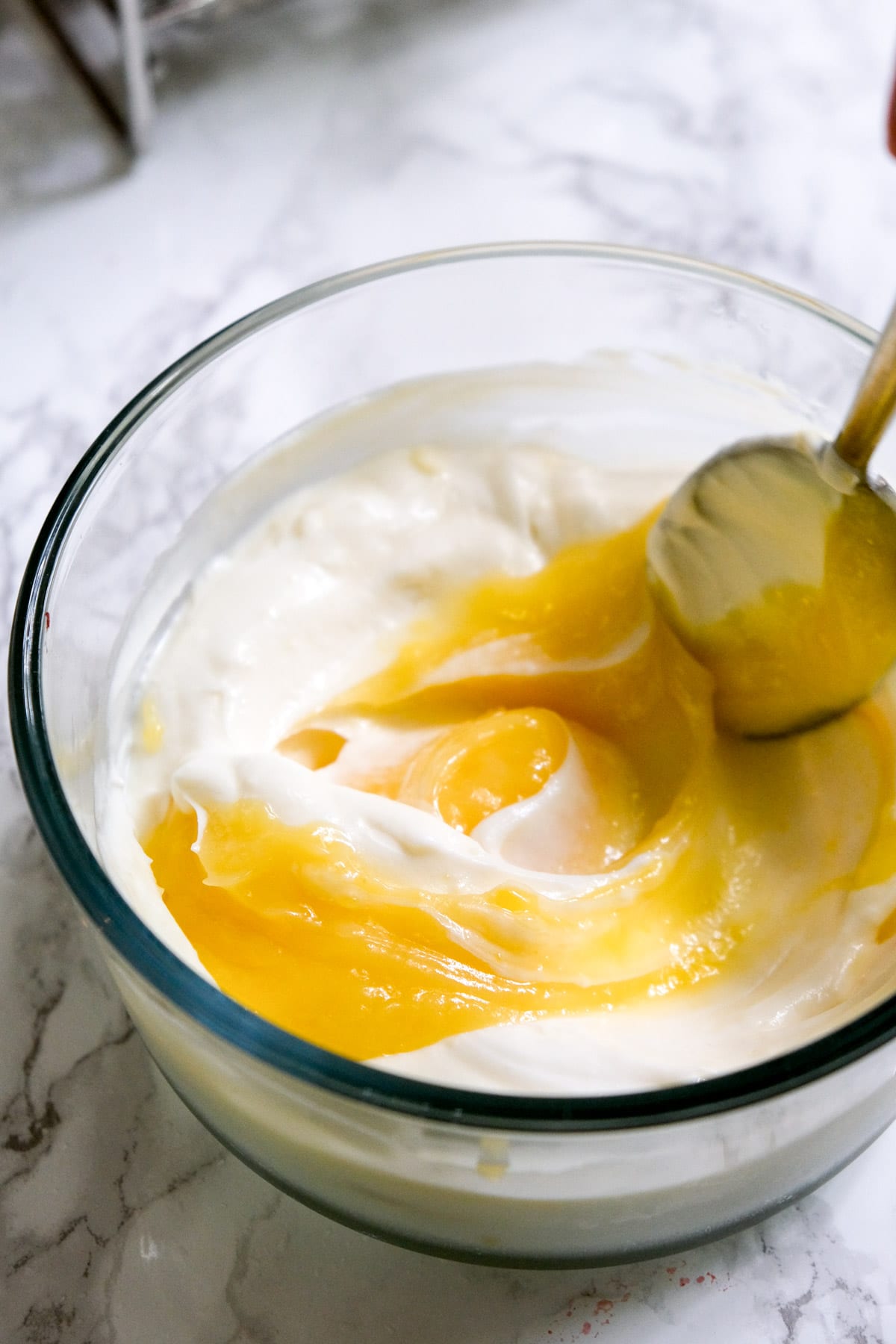 Drizzle on a fruit pavlova.
Eat it fresh right out of the jar (so good)!
Serve along side homemade clotted cream as a spread for afternoon tea scones.
Freeze lemon curd for a super easy tangy frozen lemon dessert.
Offer as a topping for slices of pound cake.
Spread on fresh biscuits.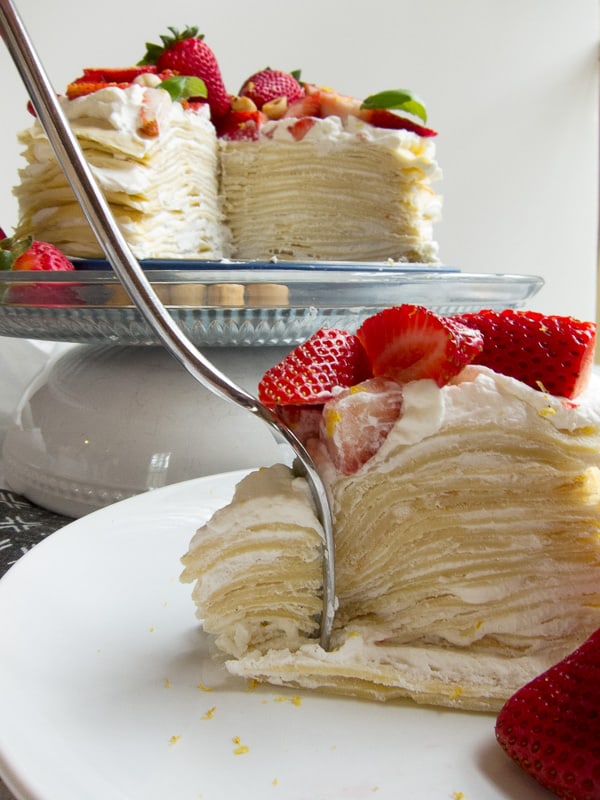 Use as a dipping sauce for fresh strawberries.
Spread on pancakes instead of maple syrup.
Use as a filling in crepes or Swedish pancakes.
Use as a filling in a lemon layer cake.
Use as a filling or topping in a French mille crepes cake.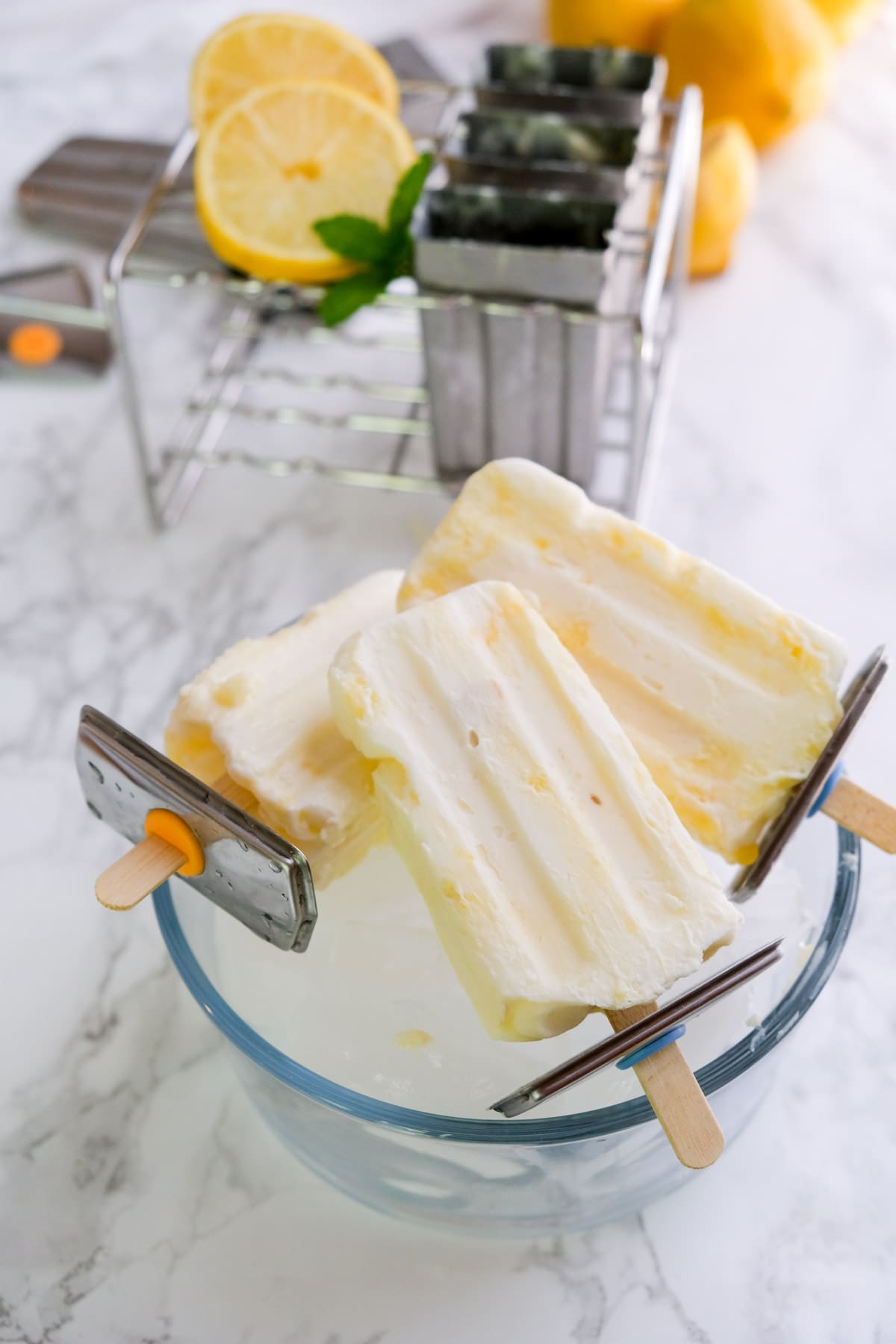 Fill or top cream puffs with lemon curd.
Use lemon curd instead of jam in thumbprint cookies.
Swirl into vanilla pudding or custard.
Whip with room temperature cream cheese to use in stuffed French toast.
Spread on toast for a quick and tasty breakfast.
Add to a dessert "charcuterie" board.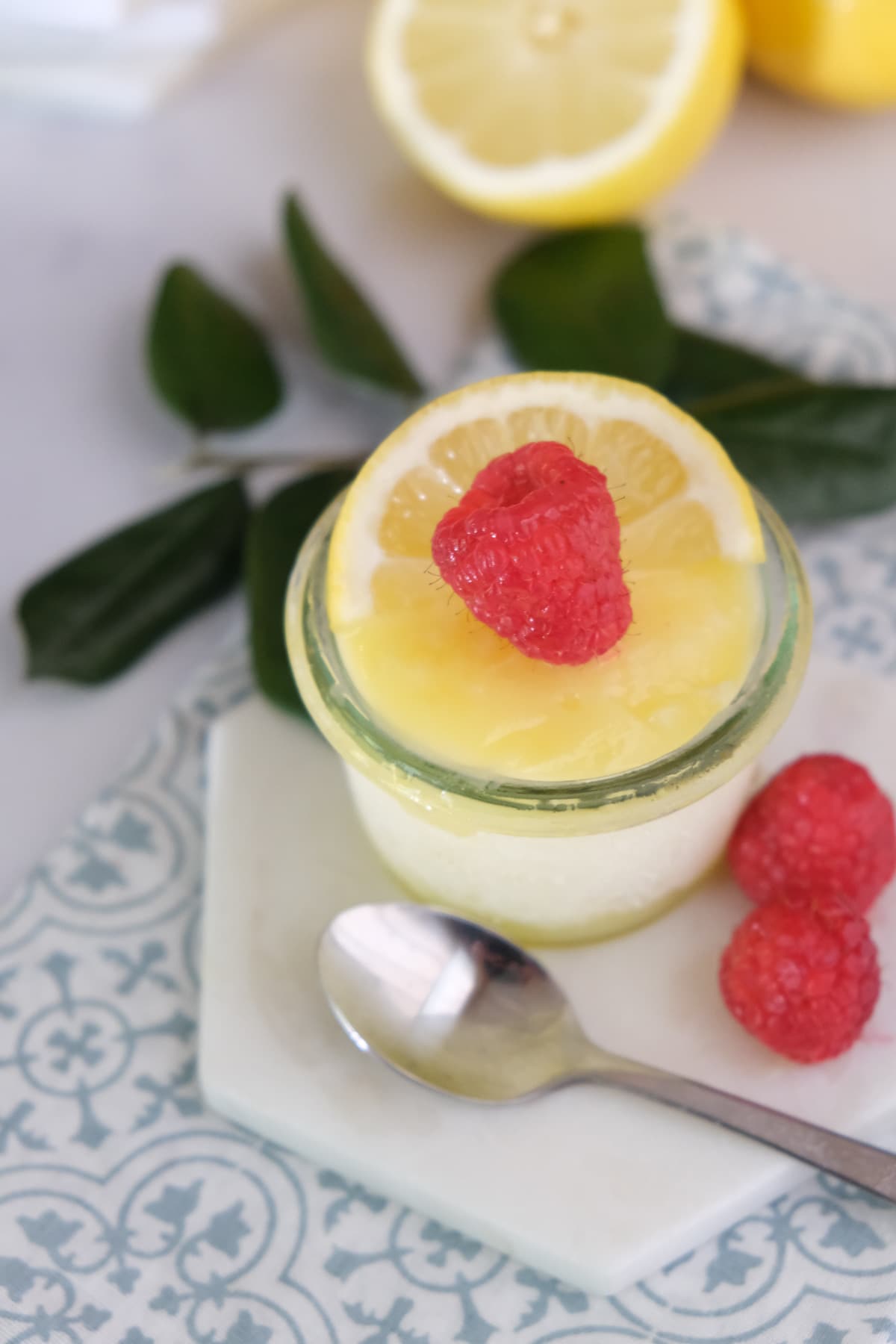 Mix with heavy cream to create a lemon semifreddo.
Layer with yogurt, granola, and berries for a pretty, healthier dessert.
Serve with whipped cream as a cheesecake topping.
Mix with Greek yogurt and freeze to make creamy lemon ice pops.
How Should I Store Lemon Curd?
Lemon curd is best stored in an airtight container in the fridge. If you have too much lemon curd, you can also store the leftovers in the freezer for several months. To thaw, simply take the container out of the freezer and let it warm to room temperature in the fridge (takes longer) or counter (much faster).
Can I Buy Lemon Curd?
Yes! Because lemon curd can be used in so many ways, why not keep a jar in your pantry for when you just don't have time to make and cool a homemade batch?
If you're in the US, you might find pre-made lemon curd stocked at supermarkets such as Whole Foods, Wegmans or Target. You can also look at Trader Joe's and World Market. Or simply add a jar of lemon curd to your next Amazon order.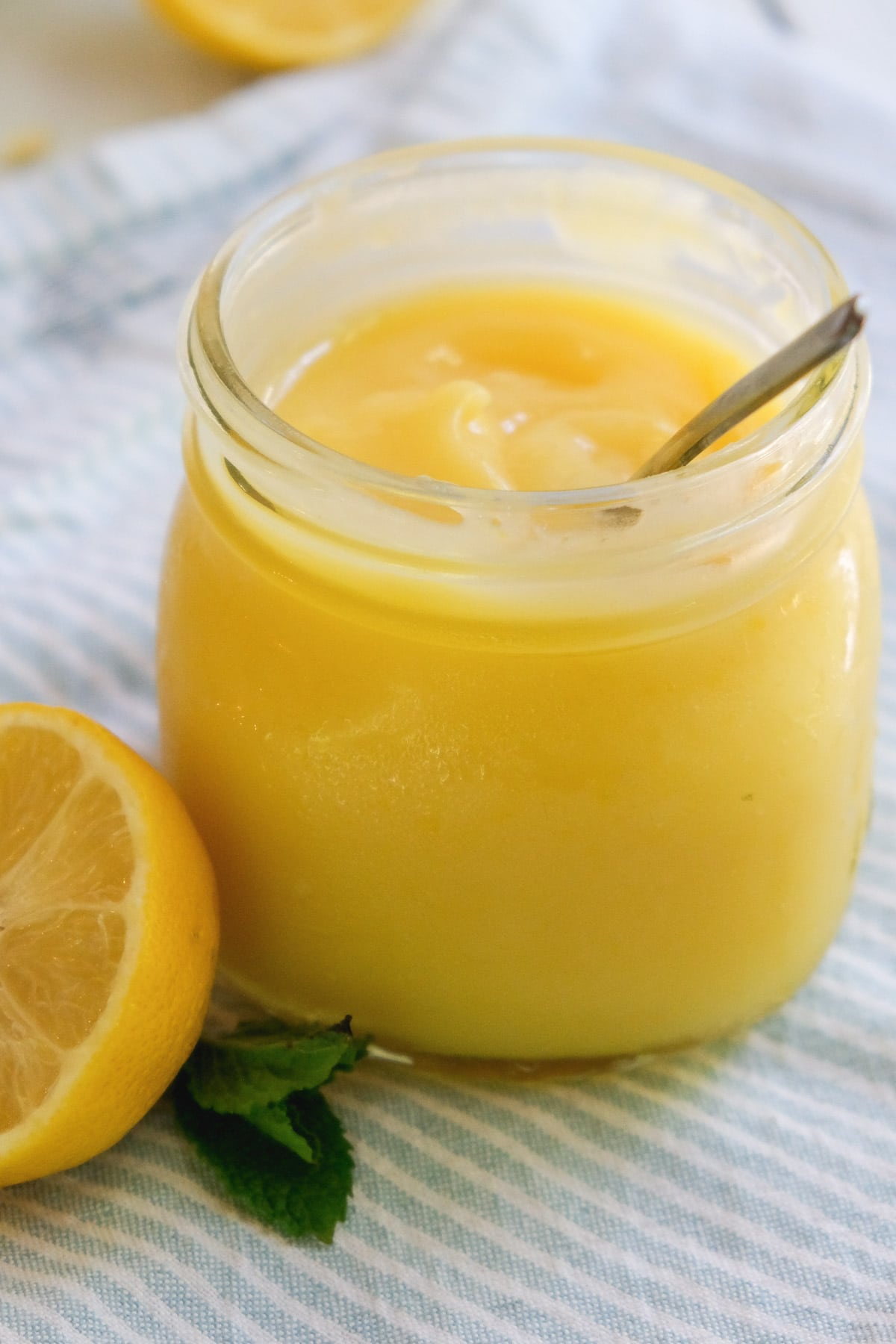 Can I Use Other Citrus Fruits To Make Curd?
Yes! Lemon is not the only citrus that can be used to make curd. There are other types of fruit curds such as lime curd, orange curd, Meyer lemon curd, grapefruit curd, yuzu curd, and even non-citrus watermelon curd or cranberry curd.
You can also experiment with mixing different citrus to make a mixed curd – like a lemon-lime curd or cranberry-orange curd.
Curds are perfect for special occasions because not only are they colorful and delicious, they can complement the season. Cranberry curd, for example, is perfect for Thanksgiving and Christmas, while watermelon curd will do well as a dessert at a summer event.
Can I Store Lemon Curd At Room Temperature?
Once your lemon curd has been made and cooled to room temperature, place it in an airtight container and pop it in the fridge or freezer.
You can keep the curd outside the fridge at room temperature but only for a limited amount of time. The maximum amount of time a jar of lemon curd should stay outside the fridge is five to six hours.
Can I Freeze Leftover Lemon Curd?
Yes! Unlike other sauces and condiments, lemon curd actually freezes and thaws very well. I almost always have lemon curd in my freezer because it's so delicious right out of the freezer when you want an instant frozen sweet treat, and it thaws quickly for those times when you want to use it as a topping, filling or sauce.
The main thing to pay attention to when freezing lemon curd is making sure it doesn't get freezer burn. To prevent freezer burn, use either a freezer bag or an airtight container to store your lemon curd.
In addition to this, also place your lemon curd away from food with a really strong odor as lemon curd can easily absorb odors and flavors from other foods. You can keep your lemon curd in the freezer up to one year.