Want to try desserts from around the world? Looking for something to keep your kids busy? Want to expand your baking skills? You're in the right place!
Here's a list of international desserts you can make using (mostly) standard pantry ingredients. In this list you'll find tasty desserts of the world – cookies, cakes, hot and cold drinks, chocolate desserts, fruit desserts, lots of easy German desserts, and a bunch of things you didn't even realize you can make at home.
Some of the desserts of the world below are super easy desserts, some are no bake desserts, some are on the healthier side, some are indulgent…all are delicious! Be sure to download my free European Christmas Cookies ebook for even more easy desserts from different countries!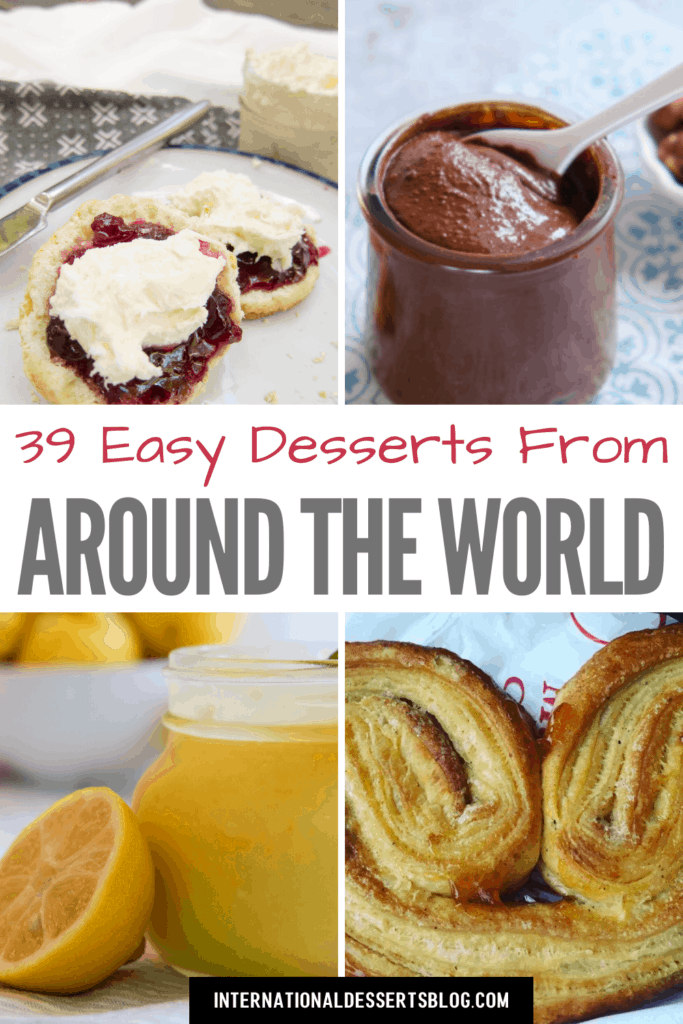 If you have rum (or rum extract), chocolate, and hazelnuts, try these no bake German rum balls. Sure, they're usually a Christmas treat but that doesn't mean we can't enjoy them year-round!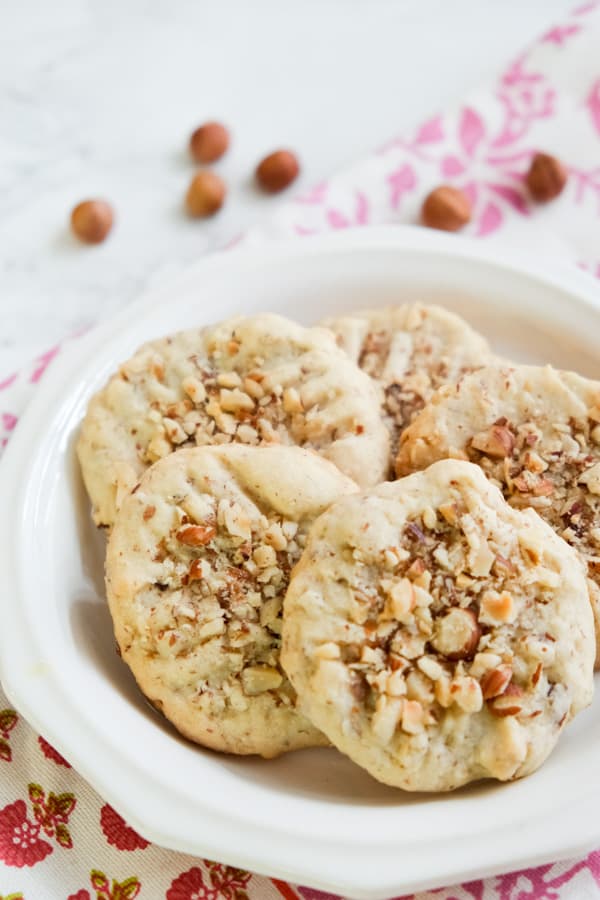 If you've got hazelnuts, give these German hazelnut cookies a try! Careful: they are addictive!
If you have sour cream, cream, chocolate, and strawberries, try this Estonian cookie cake. The great thing about this recipe is that it's flexible – it calls for butter cookies but you could use graham crackers or experiment with other kinds of plain cookies.
Got fresh or frozen strawberries and yogurt? Try these strawberry cream paletas if you're craving something cold. You can also turn lemon curd, French hot chocolate, and German Rote Grütze into paletas!
If you've got sugar, water, and a slice of lemon, you can make golden syrup. Then make these easy golden syrup cookies or these simple golden syrup rice krispie cakes.
This Irish soda bread and Irish soda bread pudding use basic kitchen staples, area easy to make, and taste delicious. Both make a tasty and filling breakfast, snack or dessert.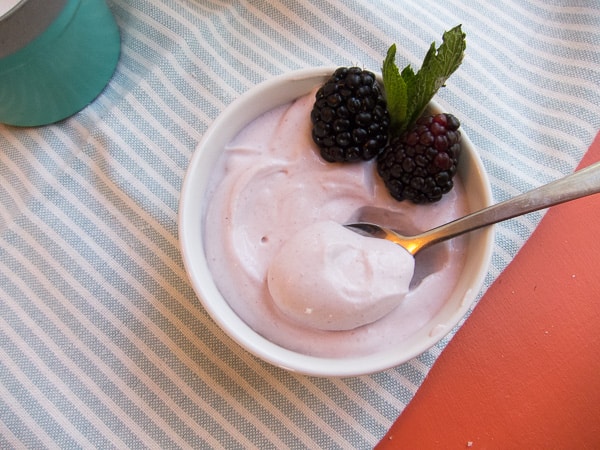 If you've got milk and buttermilk, you can make fresh German quark. Enjoy with fresh fruit, add to this German cheesecake or this crustless cheesecake or mix with blackberry jam and heavy cream to make blackberry dessert quark.
If you've got jam, shredded coconut, chocolate, and other basic pantry staples, give this Australian Lamington roll cake a try!
Eggs, flour, and few other basic ingredients are all you need to make this French crepes cake. You can use lemon curd, whipped cream, nutella, pudding or jam as your filling, and then top with fresh or defrosted frozen fruit.
If you've got eggs, you can make Australian pavlova!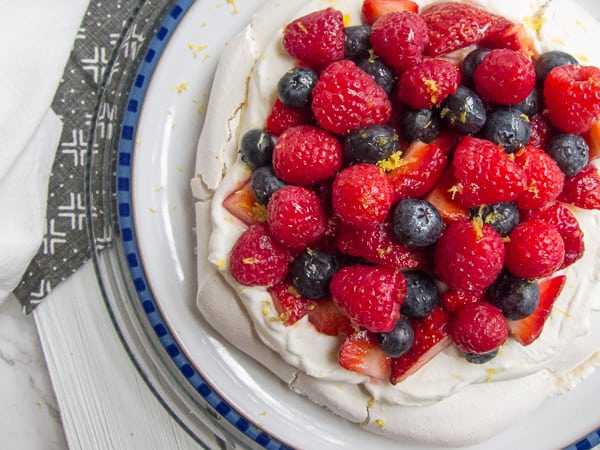 Got plums? Try this easy German plum cake! If you don't have plums, you can replace with other kinds of fruit.
If you've got puff pastry in your freezer, try these easy French palmiers. Fill with sugar, cinnamon and sugar, vanilla sugar or speculaas spice mix.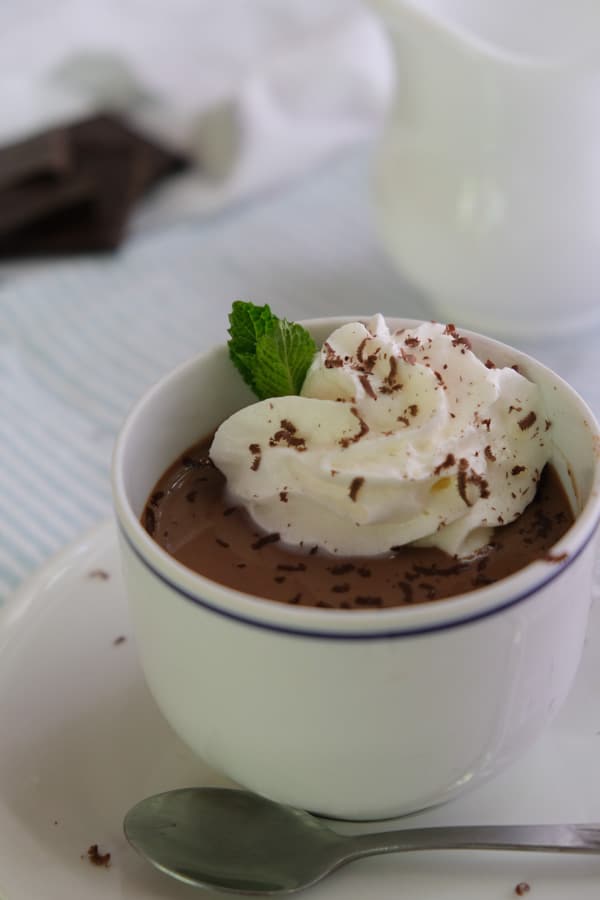 Got milk and a chocolate bar? Make decadent yet easy French hot chocolate.
If you've got egg whites, sugar, and fruit, give this Ecuadorian espumilla meringue cream a try.
If you have sugar and a vanilla bean (or paste or extract), try making vanilla sugar. It's delicious sprinkled on fruit, oatmeal, coffee, etc.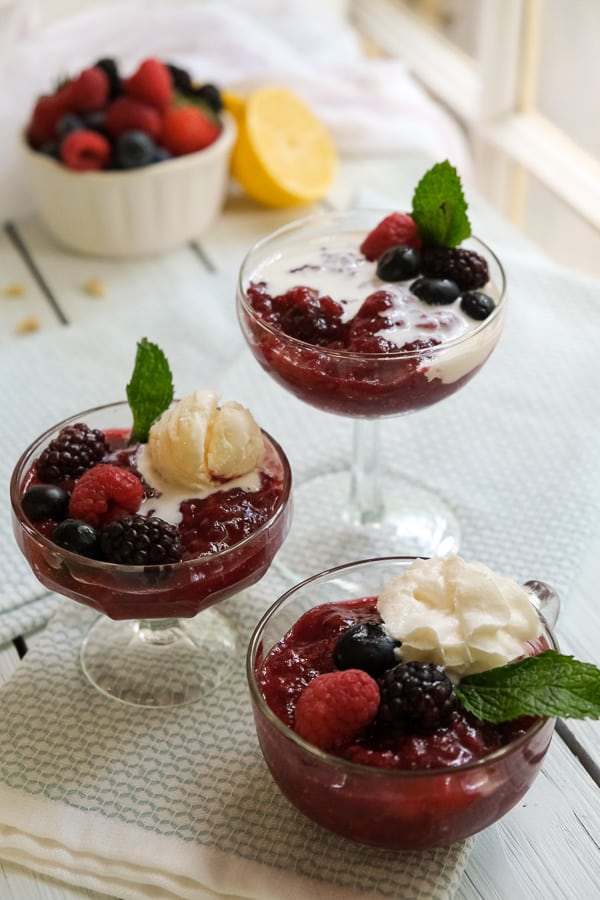 Have a bag of frozen mixed berries? Make German Rote Grütze! Delicious by itself (even better with fresh cream, whipped cream, vanilla sauce or ice cream), Rote Grütze makes a tasty topping for cheesecake, yogurt, oatmeal, and more.
If you've got basic pantry ingredients, you can make a batch of British scones! Enjoy with butter or clotted cream and jam, and your favorite mug of hot tea (I love London fog).
If you've got chocolate chips, cream cheese, and hazelnuts (almonds, macadamia or pecans would work, too), you can make these super easy no bake chocolate hazelnut truffles.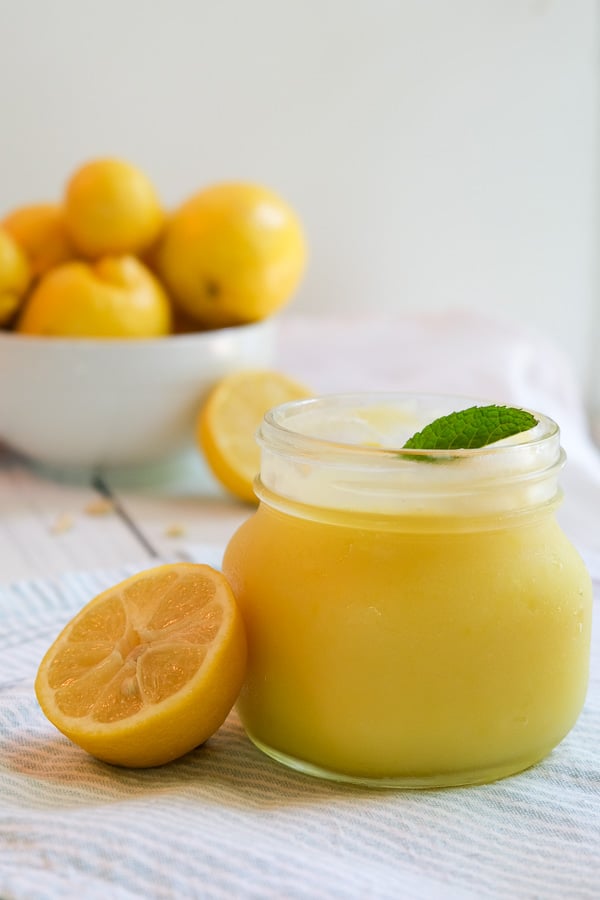 Got lemons, eggs, and butter? Make up a batch of fresh lemon curd. Spread on pancakes, add to yogurt, or put in the freezer for a delicious frozen treat.
If you have heavy cream and buttermilk, make fresh homemade creme fraiche! You can use it in both sweet and savory dishes.
Got cream cheese and shredded coconut? Try these no bake Irish "potato" candy treat! They're so good – and they look like little potatoes.
Want a variation on your typical iced coffee? Try German iced coffee!