This post contains affiliate links, meaning, if you click through and make a purchase or sign up for a program, I may earn small commission. This is at no additional cost to you.
Looking for a simple, no bake dessert that you can whip up in less than 10 minutes? One that only requires a few basic ingredients, can be customized in many various ways, and is sure to please kids and adults alike?
Give these Golden Syrup Rice Krispie Cakes a try!
Since they're so easy to make, I've included recipes for two different versions. First, the straight up golden syrup variety (so gooey and delicious). Second, a chocolate golden syrup version (mmm…chocolate).
These golden syrup crispy cakes are similar to the Rice Krispies treats I loved as a kid – sticky, sweet, crunchy. But I like this golden syrup version even better than the marshmallow kind I made in my youth due to the lovely buttery caramel flavor of the golden syrup. The chocolate crispy cakes are perfect for when I want to satisfy my chocolate craving.
These no bake treats are simple and easy to make, and you only need one bowl! They can be made vegan and gluten free (double check that your ingredients are vegan or gluten free) and have no eggs or dairy.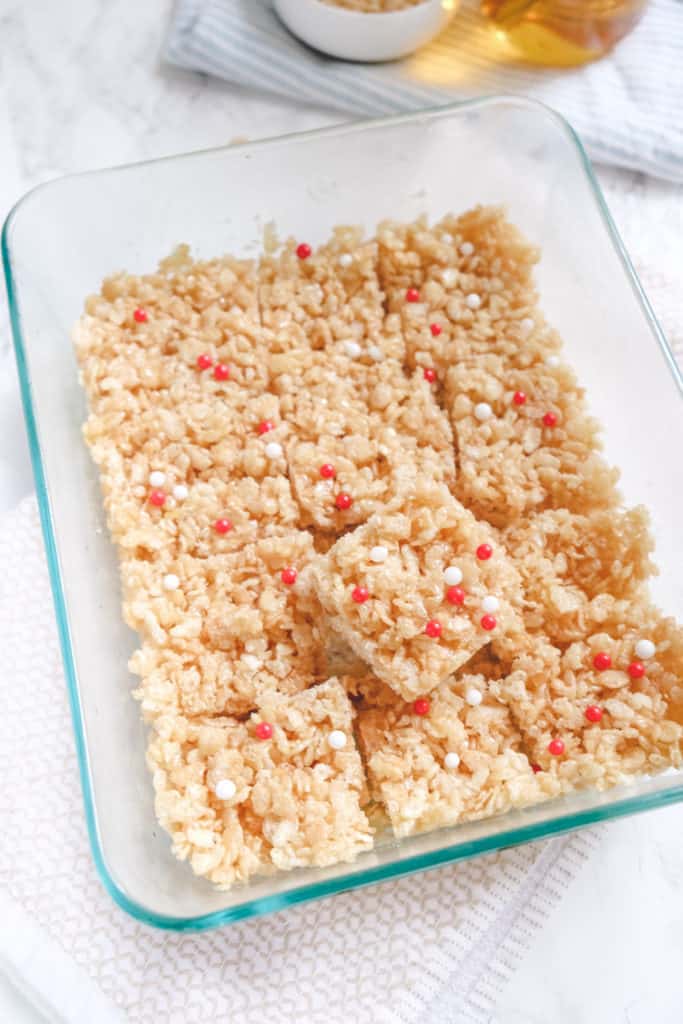 This recipe uses simple ingredients. The one ingredient that you might not be familiar with (depending on where you live) is golden syrup. I don't recommend using a golden syrup substitute (e.g., honey) in this recipe because the golden syrup is what gives these treats a distinct flavor and acts as the binder.
You can make golden syrup at home (click here for my easy golden syrup recipe) or you can buy a bottle or tin of Lyle's Golden Syrup on Amazon here.
These crispy cakes are easily customizable! Here are some ideas:
Add M&Ms
Add nuts
Add mini dark, milk or white chocolate or butterscotch chips
Add mini marshmallows
Add sprinkles on top
Drizzle chocolate over the top
Use cookie cutters to cut them into festive shapes (e.g., for Christmas, Easter or Halloween)
Shape into Easter nests and fill with chocolate eggs
Press into a round springform pan so you have one large cake
Spoon into cupcake liners for easy individual servings
Add freeze dried strawberries or other freeze dried fruit
Add chopped pretzels and chocolate chips
Add peanut butter
Top with sliced fresh strawberries and a drizzle of dark chocolate
Add cinnamon
Add lemon zest (and freeze dried strawberries!)
Add chopped candy canes
You can press these treats into a square pan (lined with parchment paper so they're easy to remove) and then cut them into squares or drop them into cupcake liners for easy individual portions. I made the original golden syrup treats in a square pan and the chocolate treats in cupcake liners but you could do it the other way around.
These treats will keep for a few days to a week in an air-tight container. I kept mine in the fridge, as they become more delicate as they warm up.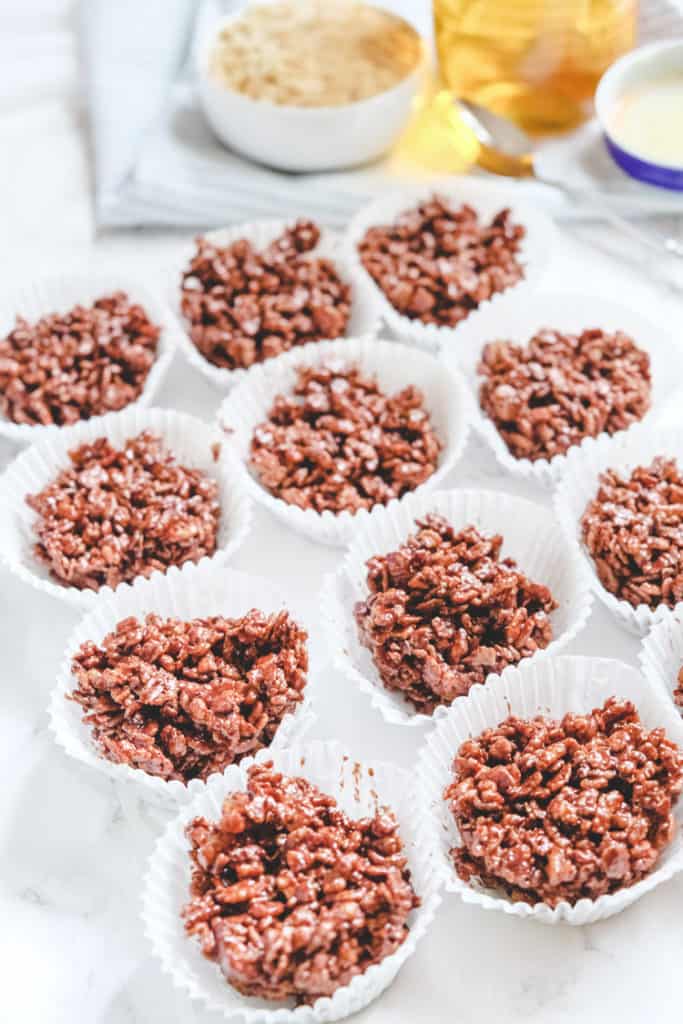 What You Need to Make these Easy Rice Krispie Cakes
For the original golden syrup treats:
Crispy rice cereal (brand name, off brand, doesn't matter)
Golden syrup (click here to get the recipe or  buy it here)
Sugar (I used brown sugar for a bit more flavor but you can use white, raw, etc)
Butter
Vanilla extract
Any mix-ins or topping you want to add
Saucepan
Wooden spoon
Cake or brownie pan (I used a rectangular glass pan)
Knife to cut into squares
For the chocolate treats:
Crispy rice cereal (or chocolate Rice Krispies cereal)
Golden syrup (click here to get the recipe or  buy it here)
Sugar
Butter
Any mix-ins or topping you want to add
Saucepan
Wooden spoon
Cupcake liners
Muffin tin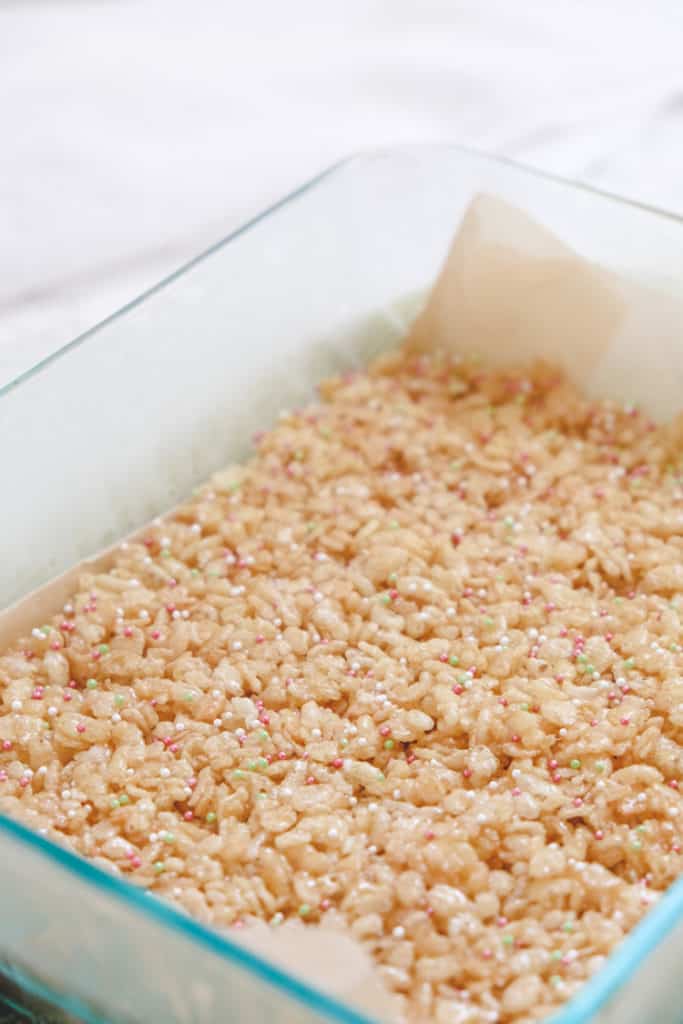 How to Make Rice Krispie Cakes
1. Rice Krispie Cakes with Golden Syrup
They couldn't be simper! For the original golden syrup treats, bring the syrup, sugar, and butter to a boil in a saucepan over medium high to high heat. Boil for one minute.
Take the syrup off the heat, add vanilla extract, and stir. Add the cereal and stir with a wooden spoon. If you want to add any mix-ins, do it now.
Pour the cereal into a prepared 9×9 or 9×11 pan and press down lightly with the wooden spoon. Cover and place in the fridge for an hour or until set.
Cut and serve!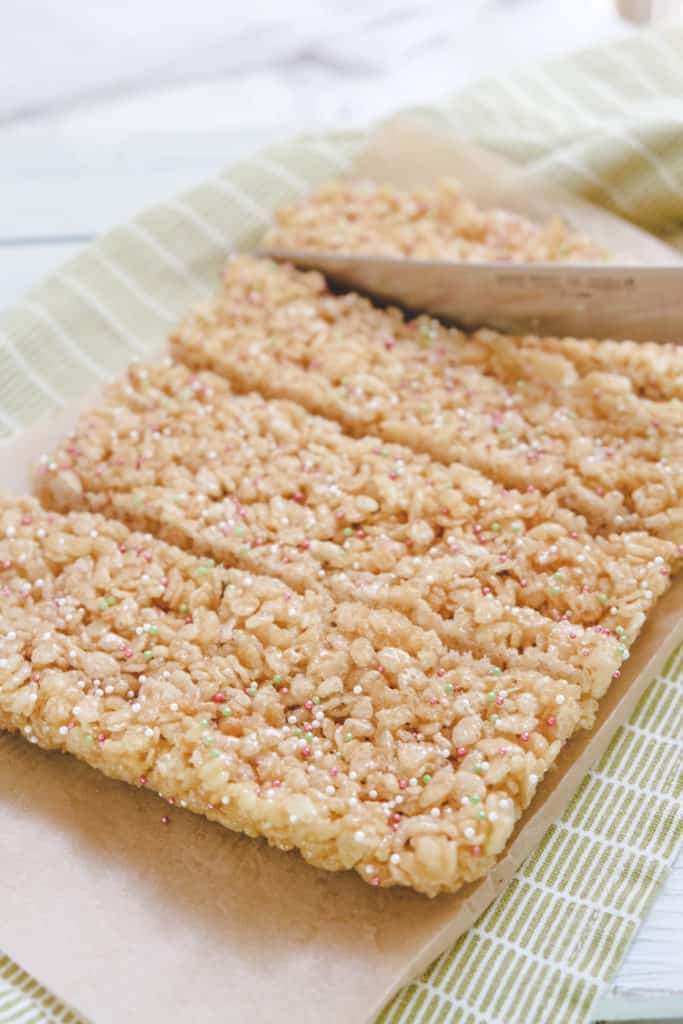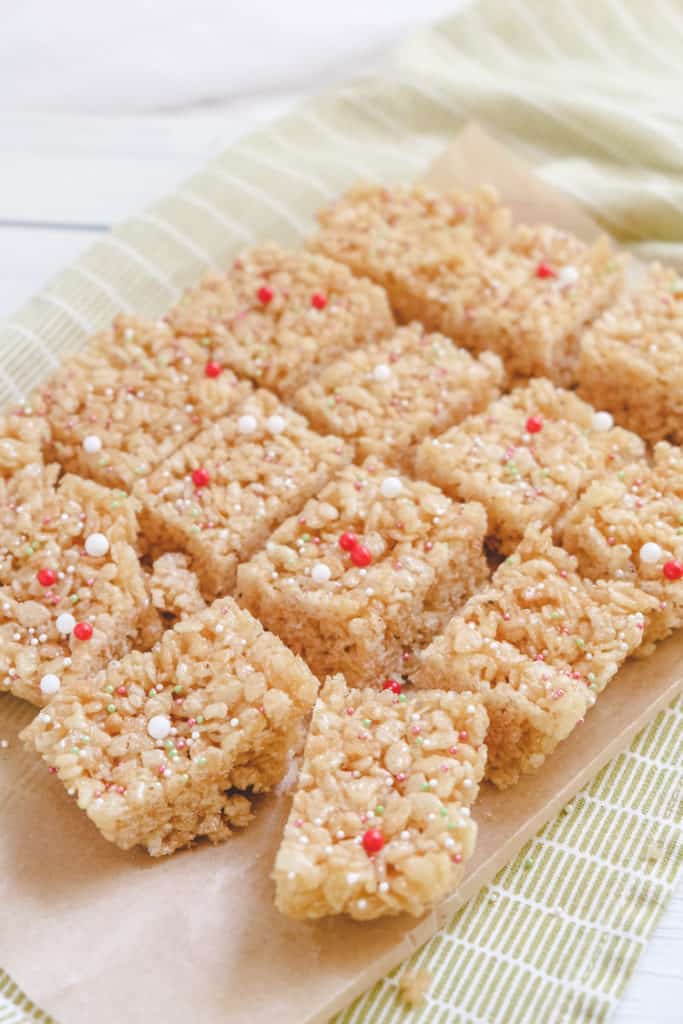 2. How to Make Chocolate Rice Krispie Cakes
The chocolate treats are prepared in a similar way to the golden syrup but there are a couple small differences.
First, melt chocolate, butter, and golden syrup in a large double boiler (or place a large heat proof bowl in a saucepan half-filled with water) over medium low heat. Stir several times to ensure the chocolate and butter have melted.
Take the chocolate off the heat, add vanilla, and stir. Add the crispy rice cereal and stir until combined. If you want to add in any mix-ins, do it now. Drop spoonfuls into a muffin tin lined with cupcake liners. Add toppings (optional), and then cover and place in the fridge for an hour or until set. Enjoy!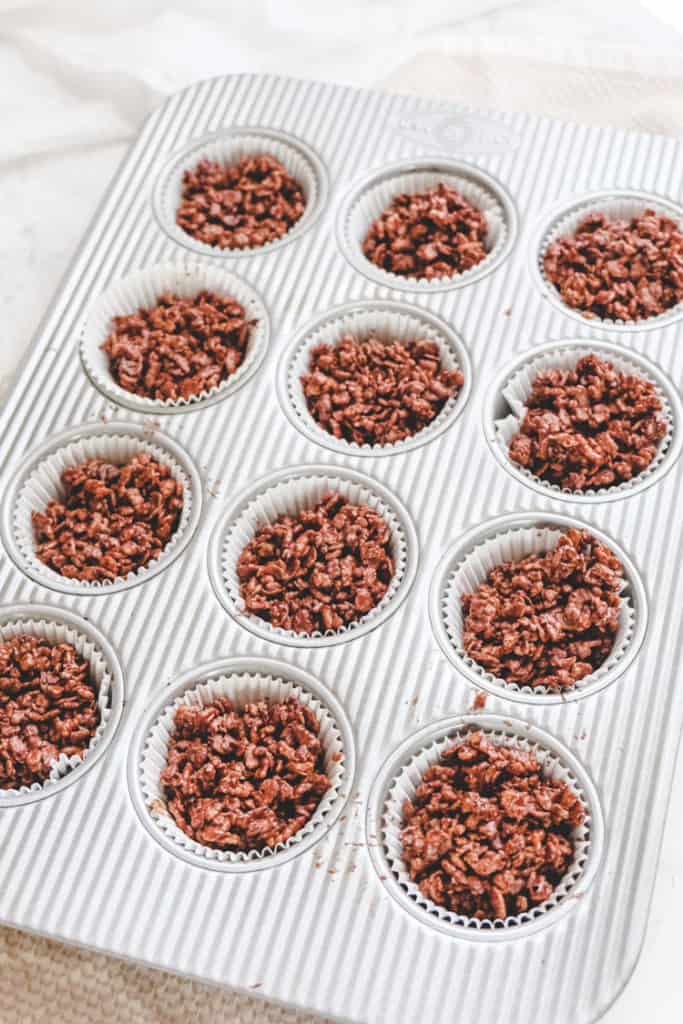 -- Disclaimer: The International Desserts Blog is a participant in the Amazon Services LLC Associates Program, an affiliate advertising program designed to provide a means for us to earn fees by linking to Amazon.com and affiliated sites. Thank you for supporting my site and helping me make it the best international desserts and travel resource on the internet!