When I think of Christmas in Europe, I think of fragrant Speculaas Spice Mix (called Speculoos in Belgium and Spekulatius in Germany).
Traditionally, you'll find speculaas spice in Dutch Windmill Cookies, Biscoff Cookies, Cookie Butter Spread, and German Spekulatius Spice Cookies or Dutch Speculaas Spice Cookies.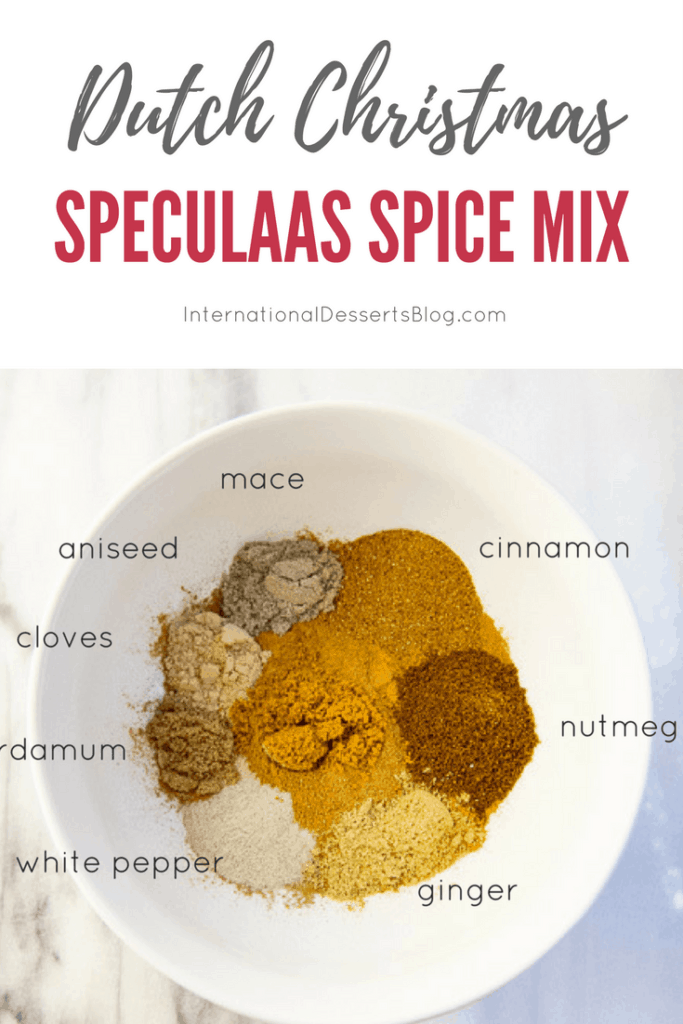 But you can use Speculaas Spice Mix in so many other things! If you're tired of pumpkin spice and want something more than cinnamon, try Speculaas Spice Mix.
Today I'm going to show you how to make Dutch Speculaas Spice Mix and share 5 easy ways to use it to "spice up" your holiday (yes, I went there, please don't stop reading).
I've also got an easy, no churn Speculaas Spice Ice Cream recipe at the very bottom of this article. Yes, ice cream! I've always loved cinnamon ice cream so I decided to sub Speculaas Spice for cinnamon and I loved it. Definitely give it a try!
By the way, I've got several no churn, single serve ice cream recipes right here. Use these recipes to make portion-controlled summer ice cream in delicious international flavors!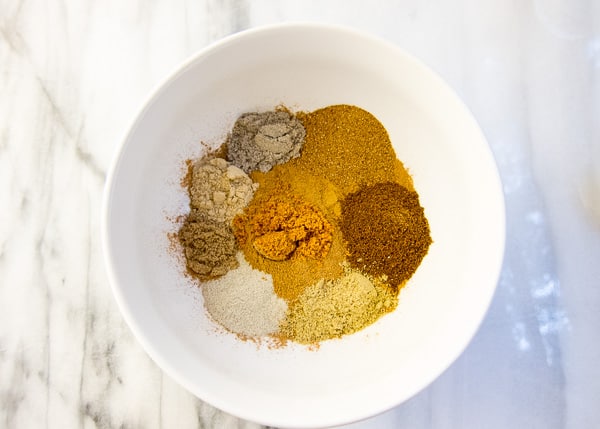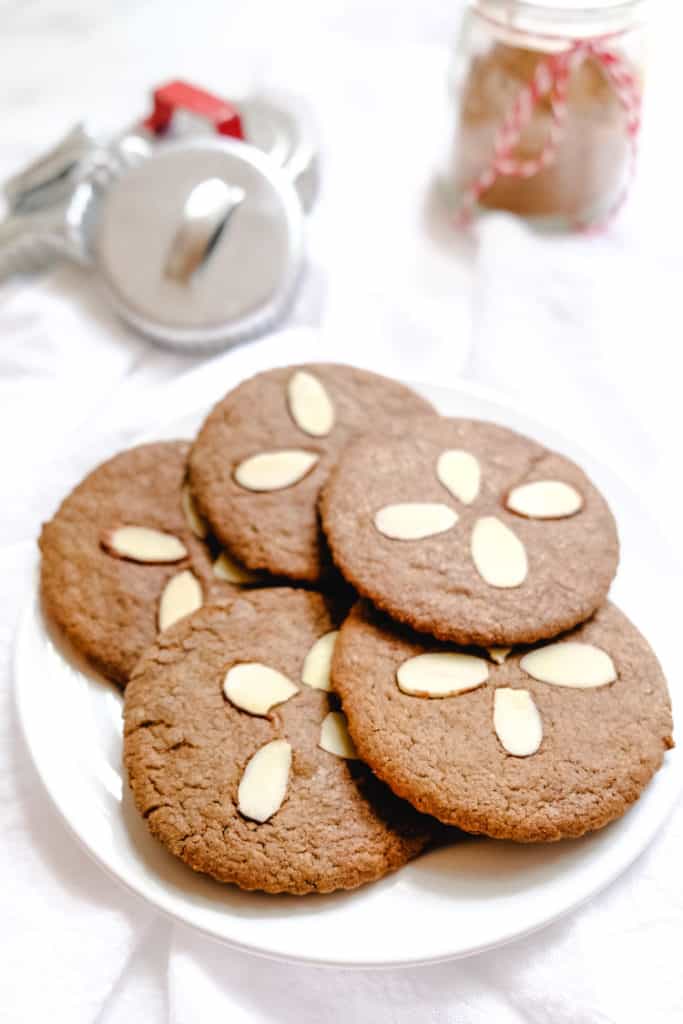 How to Make Speculaas Spice Mix
It couldn't be easier! Spoon each spice into a bowl, mix, and you're ready to go. The exact measurements for each spice are in the recipe card at the bottom of this article.
The spices you need are:
cinnamon
nutmeg
cloves
aniseed
white pepper
coriander
ginger
cardamom
mace
I found all of the spices at my local grocery store except mace. I had to go to a specialty cooking store for that.
If you can't find mace locally, click here to order mace on Amazon.
Store your spice mix in a jar with a tight lid.
I make a jar of Speculaas Spice mix in the fall so I can use a teaspoon here and tablespoon there all winter long. It smells so good!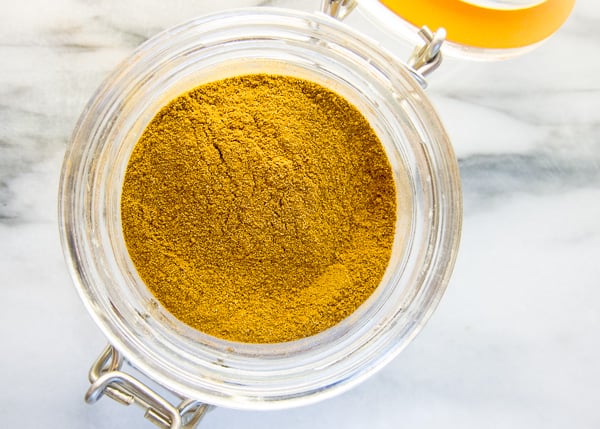 Don't Have Time to Make Homemade Speculaas Spice Mix?
No worries, you can add some to your next Amazon order!
Speculaas Spice Mix also makes a Delicious Holiday, Birthday, Teacher or Host/ess gift!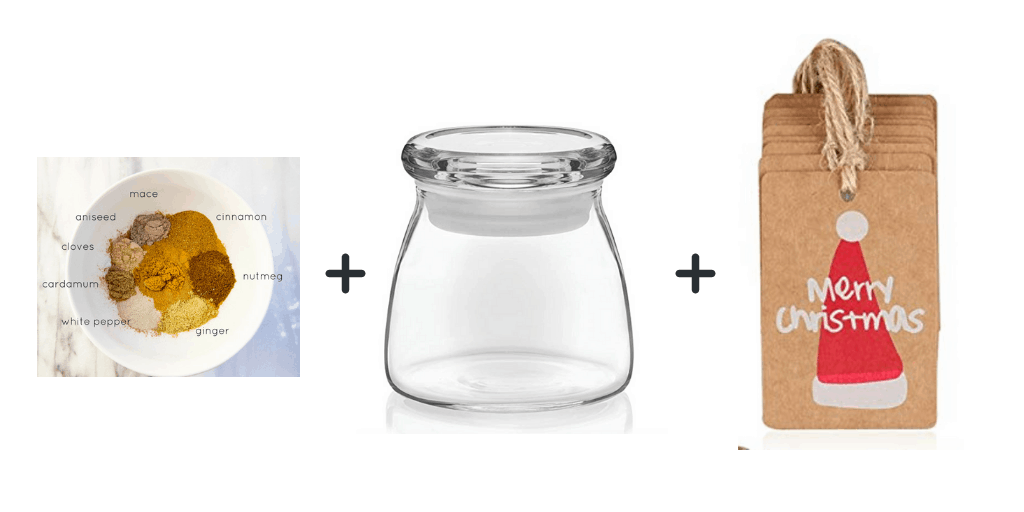 Make your gift even better by adding a cute teaspoon for measuring out the spice!
No time to make Dutch Speculaas spice mix? Gift a box of Dutch Stroopwafels instead (yum).
5 Ways to Use Speculaas Spice
You can add speculaas spice to so many things! Here a few of my favorites:
Chocolate chip cookies
I made Speculaas Chocolate Chip cookies for a holiday party and they flew off the plate. All you need to do is make your favorite chocolate chip cookie recipe and add a couple teaspoons of Speculaas Spice to the batter. I recommend tasting the batter or even baking a cookie or two to make sure you've added enough spice before you bake the entire batch. I've also added Speculaas Spice to my Christmas palmier cookie recipe and wow, delicious!
Sugared Almonds
Instead of using 1 teaspoon of cinnamon in my German Gebrannte Mandeln (cinnamon roasted almonds), use 1 teaspoon of Speculaas Spice! Mmmmm…..
Hot Chocolate, Latte or Mocha
Tired of cinnamon on your hot chocolate or latte? Add a dash of Speculaas Spice instead! It gives your hot chocolate or latte a new depth of flavor.
Waffles, Pancakes & French Toast
Add a teaspoon or two of Speculaas Spice mix to your favorite homemade waffle or pancake batter or to French Toast. OMG, so good!
Ice Cream
My quick and easy Speculaas Spice Ice Cream recipe below is seriously delicious, no matter the time of year! All you need is a jar and a spoon – no ice cream maker needed.