This article may contain affiliate links. See our disclosure link for more information.
A few weeks ago I had some mashed potatoes left over and I got to wondering if potatoes are an ingredient in any international dessert recipes. I assumed I'd find a cake or bread recipe but I came across a recipe for potato truffles.
Yep, chocolate truffles made from mashed potatoes.
I was skeptical, but I thought, hey, a healthier truffle – awesome! Long story short, they. were. HORRIBLE.
While they didn't taste like potato, they had a grainy potato texture. I just couldn't get it out of my head that I was eating cold, chocolate potato.
Needless to say, I don't recommend them.
What I do recommend?
Irish "potato" candy!
These candies only look like little potatoes. They're actually made with cream cheese, coconut, and cinnamon.
I was intrigued, so I made up a batch.
They're delicious!
And so cute.
And not at all an Irish candy! These sweet treats actually originated in Pennsylvania, USA.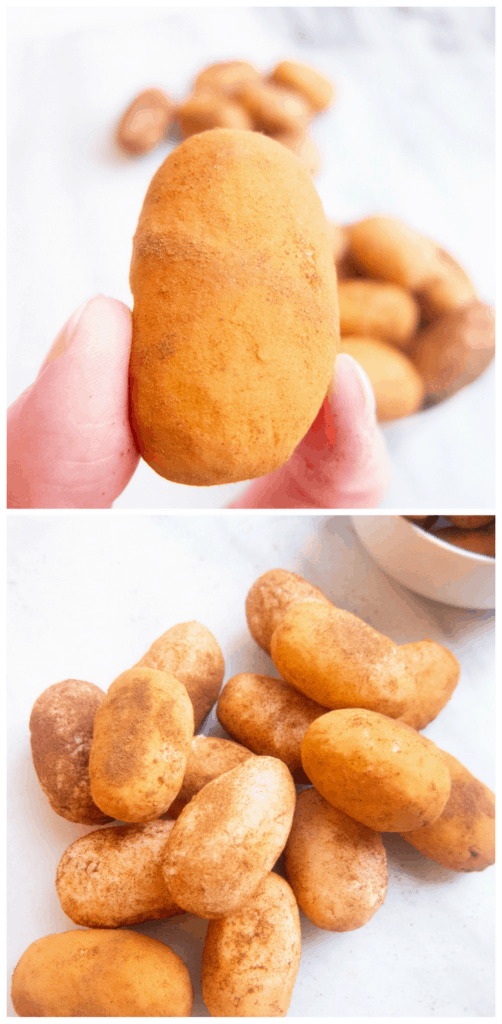 Irish potato candy is made out of cream cheese and shredded unsweetened coconut, so they have a nice creamy and slightly crunchy texture. If you don't like coconut you can leave it out but it will change the texture.
You can roll these candies in cocoa powder or cinnamon, depending on which taste you prefer. I recommend the cinnamon! It not only gives the candy a nice "potato" look but also adds a delicious zing to the candy.
This no bake recipe is super easy and a perfect rainy day project for kids (or adults). Combine the ingredients in a bowl, shape into little potatoes, roll in cinnamon (or cocoa powder), and let chill in the fridge until set. That's it! Super easy. Warning: you won't be able to eat just one (trust me on this)!
Irish "Potato" Candy Recipe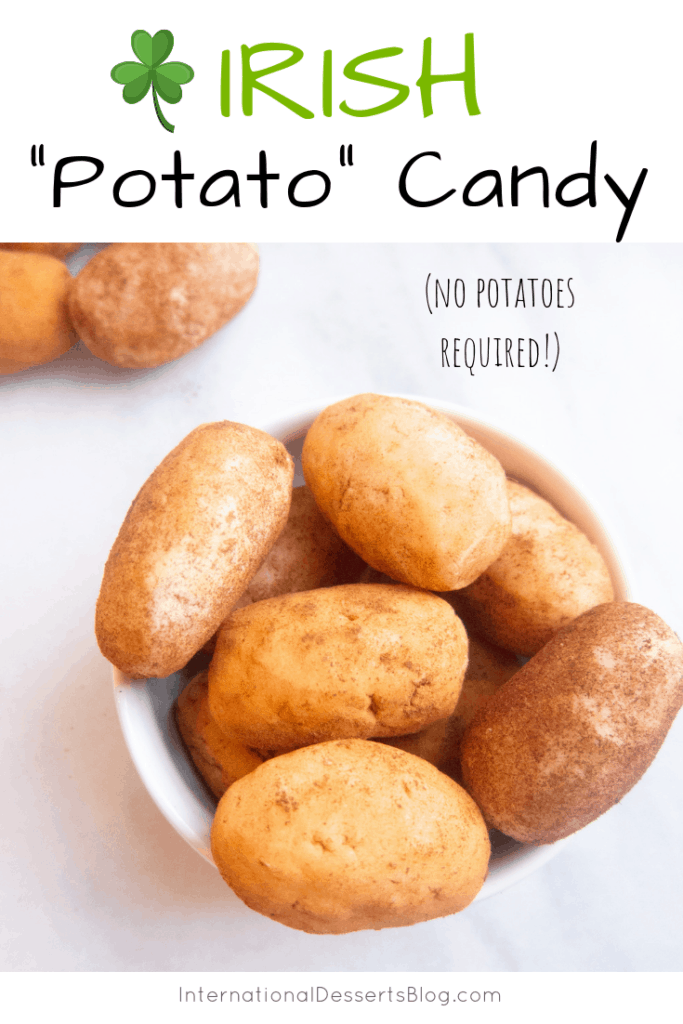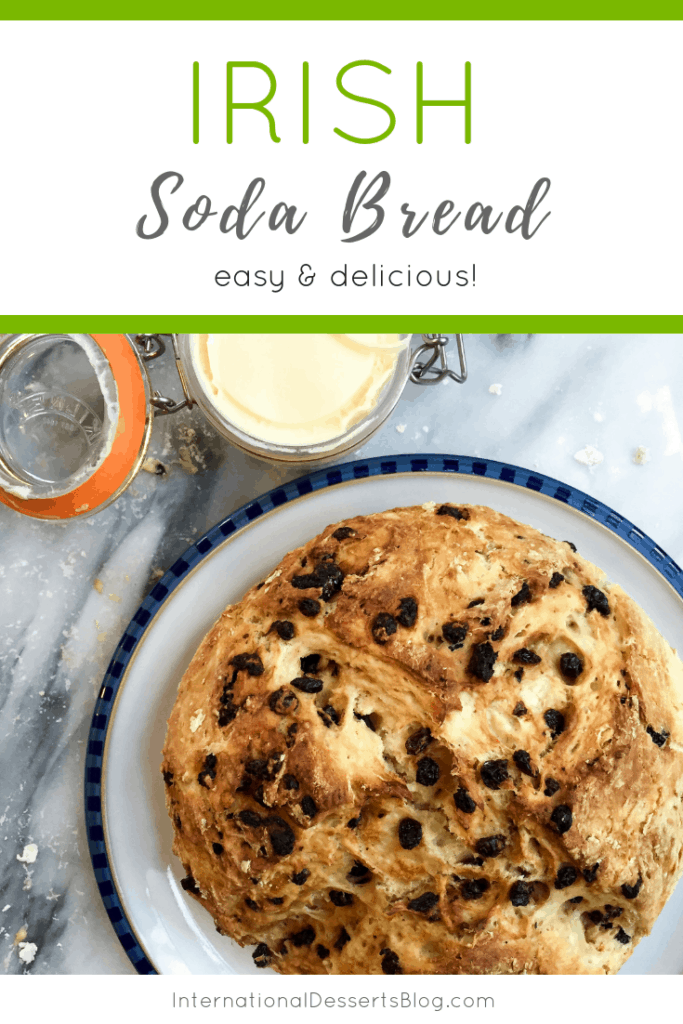 Here's something that is from Ireland — Irish Soda Bread!
Got extra cream cheese? Make these super easy chocolate hazelnut truffles!