Easy Quarkbrötchen Mit Rosinen (German Buns with Raisins)
This article may contain affiliate links. See our disclosure link for more information.
These easy Quarkbrötchen (German sweet rolls or buns) are soft and tender and couldn't be easier to make at home. They're perfect for breakfast, brunch or to enjoy with afternoon coffee or tea.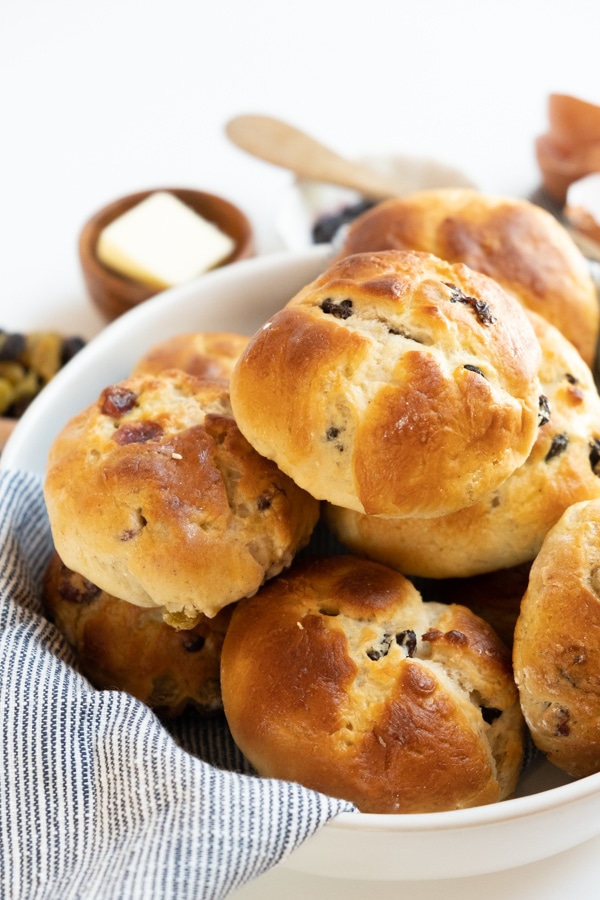 Thanks to Wünder Creamery for sponsoring this post.
These German Brötchen (or "little breads" in English) are light and fluffy with a hint of cardamom and bursts of sweetness from the raisins.
Delicious warm or at room temperature, these Quarkbrötchen mit Rosinen are perfect for breakfast, brunch or with a cup of afternoon coffee or tea.
While sweet enough to eat plain, I like to serve them with butter and jam.
Other serving options: Clotted Cream (mmmm….decadent) or German Pflaumenmus (Plum Butter)!
Sidenote – you can freeze both of those treats so you always have them at the ready. 🙂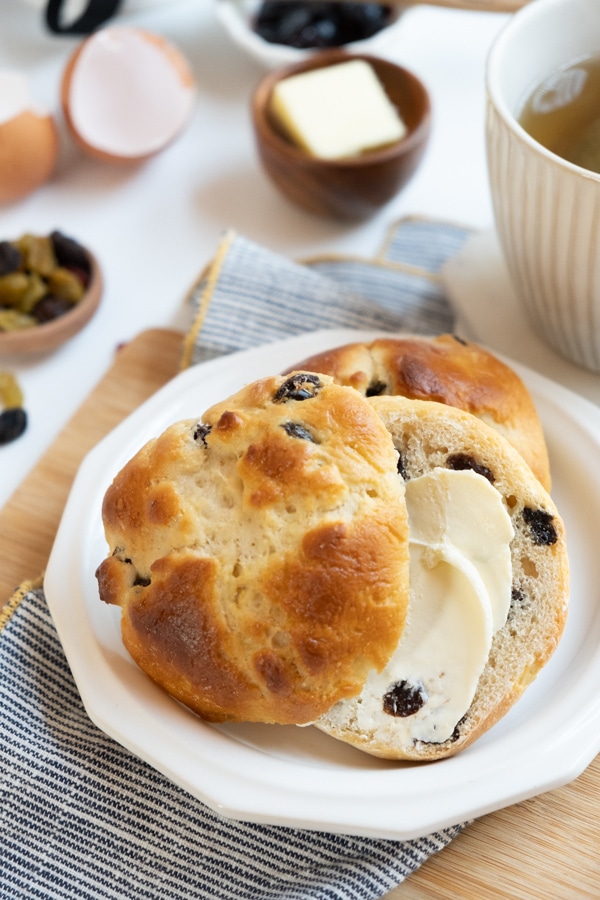 Brötchen was one of the first German words I learned when I moved to Germany as a teen because they're a breakfast table staple!
There are numerous kinds of Brötchen in Germany. Most are on the savory side so they can be topped with meat and cheese.
These are special because they're Brötchen mit Quark — made with plain Quark cheese, which is healthy and full of protein — and on the sweet side.
Quark is super common in Germany and becoming more well-known in the US (finally!!!).
I use Quark all the time to make German desserts like German cheesecake, fluffy Cinnamon Quark Balls (kinda like doughnut holes but way better), and Blackberry Quark Cream Dessert.
If you're wondering how to use Quark cheese in more than cheesecake, check out this article for seven ways I use Quark in cooking, baking, and snacking.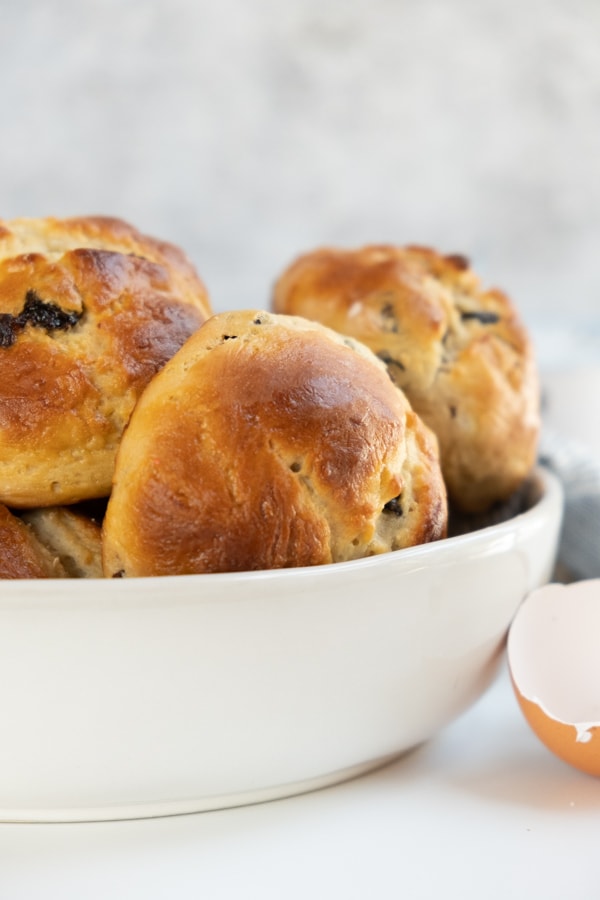 Not a fan of raisins? No problem! I've made these German rolls with raisins and alternatively with a mix golden raisins and dried cranberries. You could also use dried currants, dried cherries or other dried fruit. Or just make them plain and enjoy with butter and jam!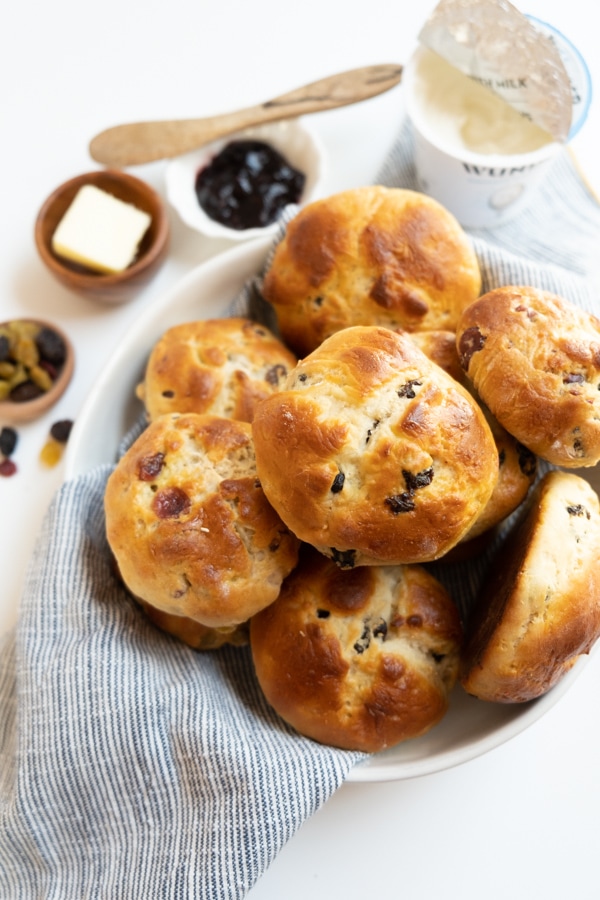 These German sweet rolls are super easy to make. You do, however, need to plan ahead so you have enough time to let the dough rise twice (first for 1 1/2 hours and then for 15 minutes). Most of the time needed for this recipe is hands-off.
If you want to make these rolls for breakfast, you can prepare the dough and do the first rise the night before, and then store the covered dough in the fridge overnight.
In the morning, let the dough warm up to room temperature, shape the rolls, and then do the second rise just before baking.
I've made these German buns all in one day and over two days. You can also freeze the baked buns to enjoy later.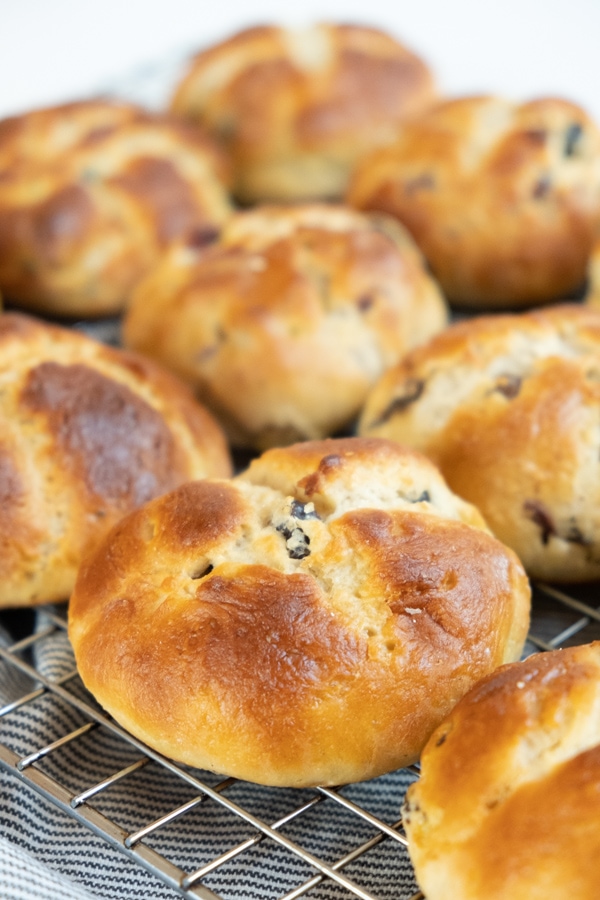 What You Need to Make Quarkbrötchen
Ingredients:
Flour (all purpose)
Sugar
Yeast (I used instant)
Milk
1 whole egg and 1 egg yolk
Quark (plain)
Vanilla extract
Cardamom
Salt
Raisins (Sometimes I use standard California raisins. Other times I use a mix of golden raisins and dried cranberries. Dried currants would be great, too! Alternatively, you can just make the Brötchen plain.)
Butter (or clotted cream!) and jam (or German Plum Butter) for serving
Kitchen tools:
Mixing bowls
Stand or hand mixer with dough hook attachment
Spatula
Scale and/or measuring cups and spoons
Pastry brush
Small bowl
Fork
Baking pan and silicone mat or parchment
Cooling rack
A Few Quark FAQ
As I mentioned, while Quark is well-known in Germany, it's only just becoming known here in the US. So let me answer a few Quark FAQ.
What is Quark?
It's a fresh, non-aged cheese and a common baking staple in Germany and other parts of Europe.
Is Quark Soft?
Yes! It's similar in texture and thickness to Greek yogurt, and you'll find Quark in the yogurt section at the grocery store. But Quark is a cheese, not yogurt.
What is Quark in English?
Same as in German — Quark (pronounced differently in German, though).
What are The Benefits of Quark?
Quark is high in protein, low in sugar, low in lactose, gluten free, super creamy, and not tart or sour. You can eat it plain, use it to make healthy and delicious dips and spreads, and use it in all kinds of cooking and baking recipes.
Where to Buy Quark Cheese?
I've been eating Quark since I was a teen living in Germany (yes, I'm a little obsessed with it). When in the US, I made Quark at home from scratch because I couldn't buy real Quark anywhere in the US.
And then I found Wünder Quark at my local grocery store! I bought a couple tubs of their strawberry and blueberry Quark and was amazed that it actually tasted like the Quark I ate in Germany.
UPDATE: unfortunately, Wünder is no longer selling Quark so I have removed links to their online store.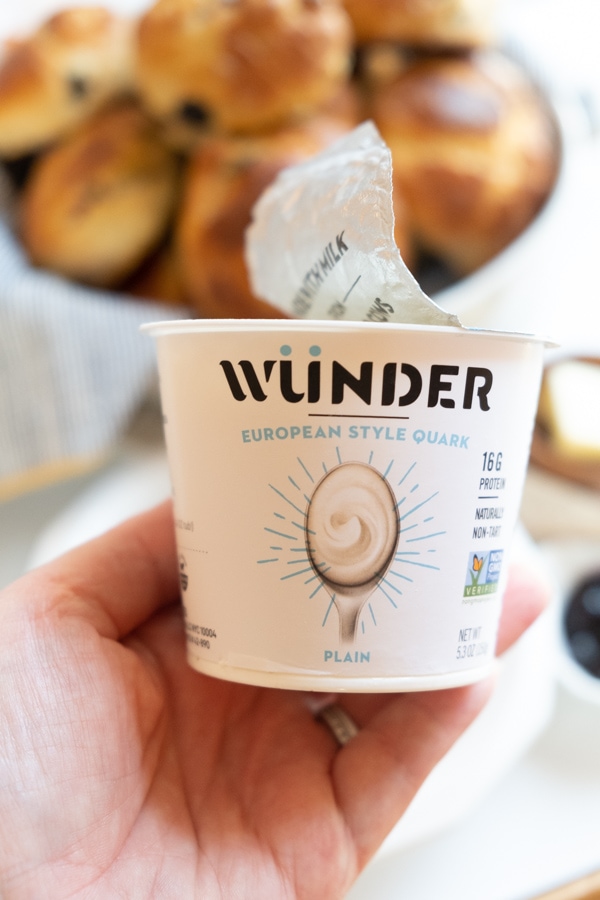 Since making authentic international recipes is important to my International Baking Club members, I reached out to Wünder to see if we could work together.
Wünder Creamery offers plain Quark and several Quark flavors — strawberry, blueberry, lemon, vanilla bean, coconut, raspberry, black cherry, and coffee – my favorite!
I've been using their large tubs of plain Quark for cooking and baking but you can also buy plain and flavored Quark in the smaller 5oz containers (you need 1 of the 5oz containers of plain Quark for this recipe).
You can use Wünder's store locator to see if your local grocery store carries it or you can order Quark online and Wünder will deliver it right to your doorstep in just a couple days!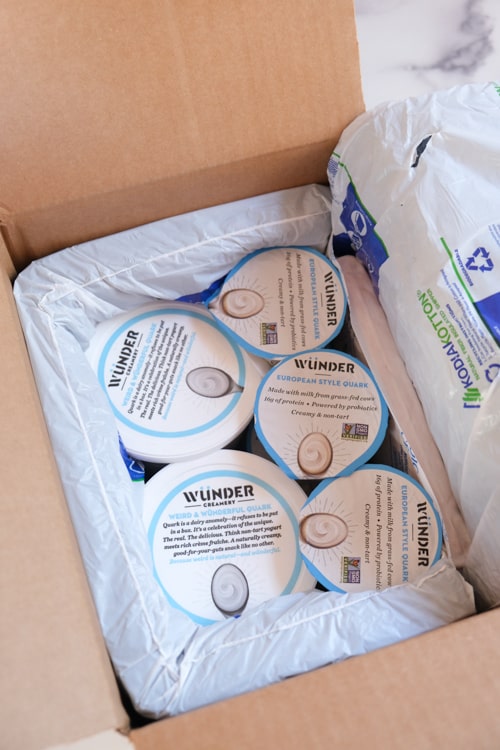 Wünder Quark will stay fresh in your fridge for 1.5 months so you can stock up. I've got plenty of Quark recipes for you to make…with more on the way. Be sure to join my free International Baking Club so you don't miss any!
Can I Make Quark Cheese at Home?
Yes, you can make homemade Quark! Quark is easy to make but you do need to plan ahead so you have enough time to prepare it a couple days before you make your Quark desserts or other recipes using Quark. Click here to get my homemade Quark cheese recipe and tutorial.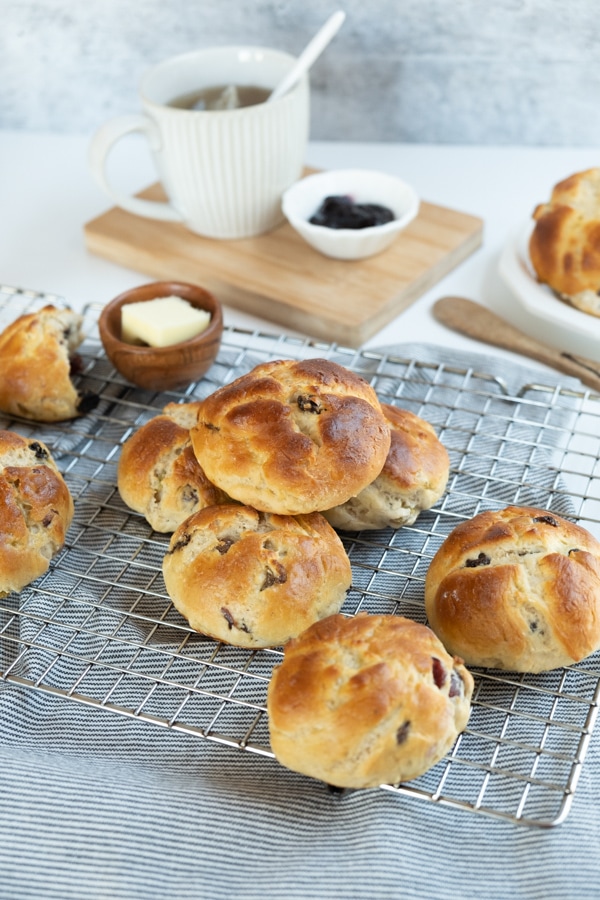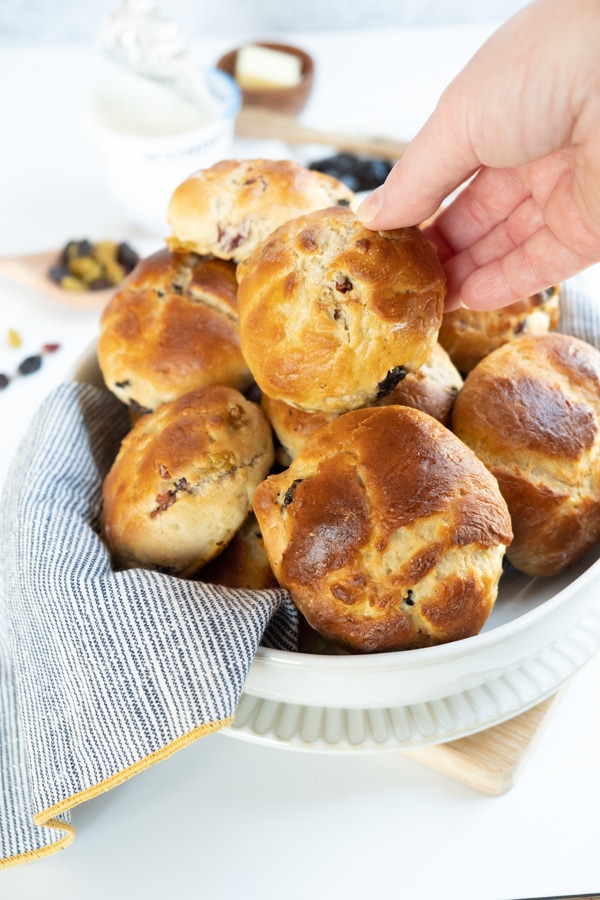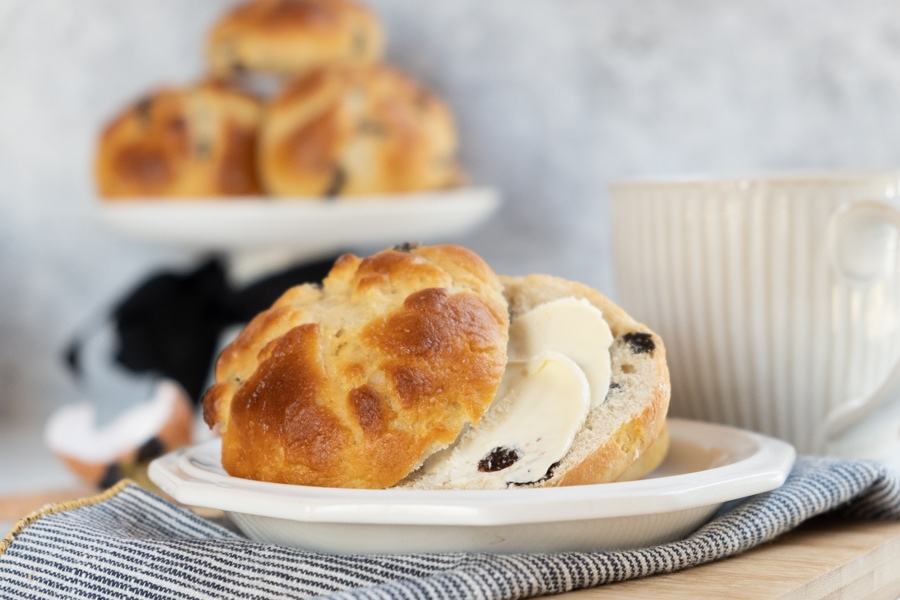 How to Make Quarkbrötchen with Raisins
Note: These buns are easy to make but you do need to allow time for the dough to rise twice (1 1/2 hours and then 15 minutes).
First, you need to make the Quark dough. Add the flour, sugar, yeast (I used instant), milk, lightly beaten egg, plain Quark, vanilla, cardamom, and a pinch of salt, to a mixing bowl.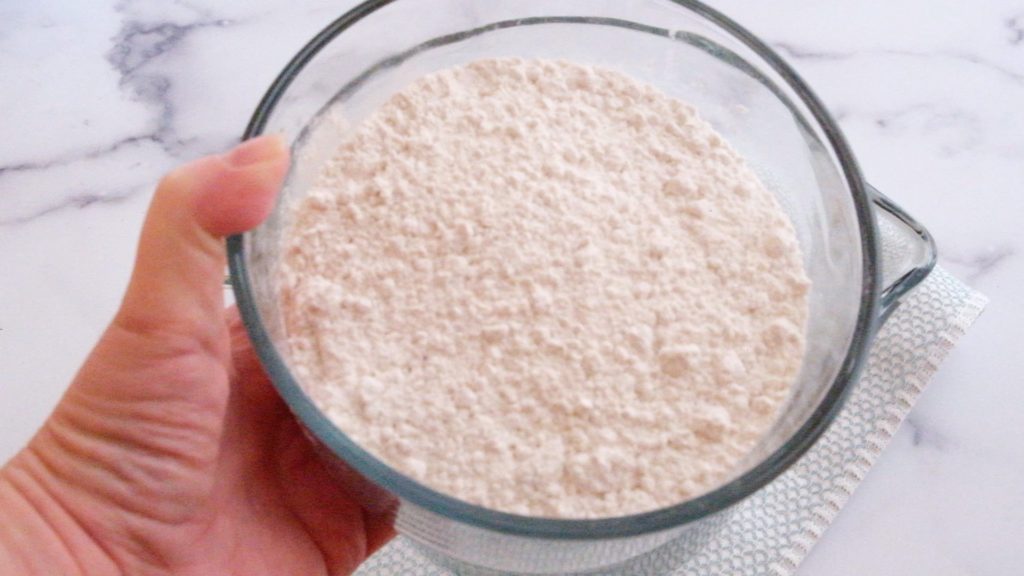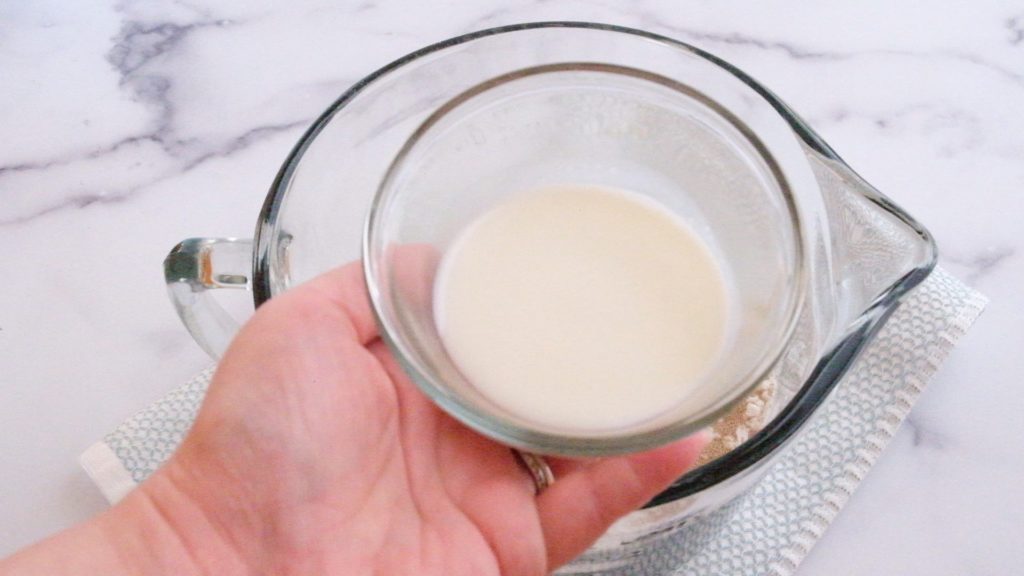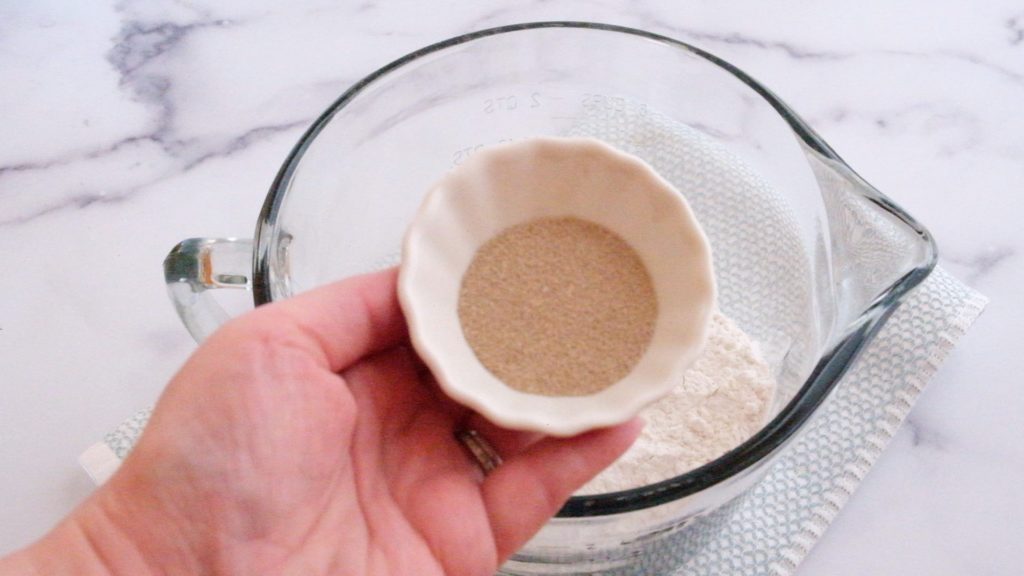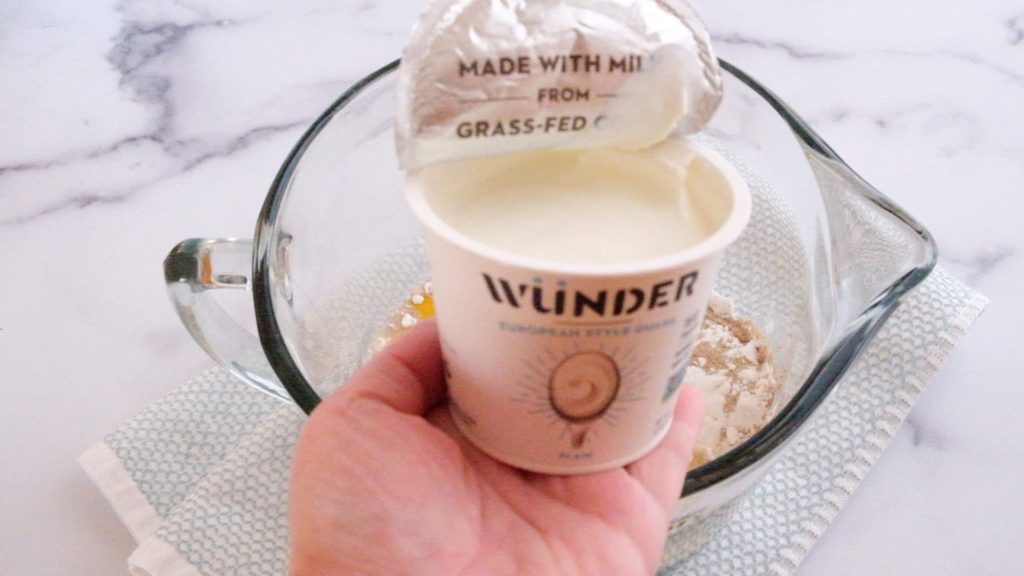 Using a stand or a hand mixer with the dough hook attachment, start mixing ingredients on low, and then turn up to high for 5 minutes.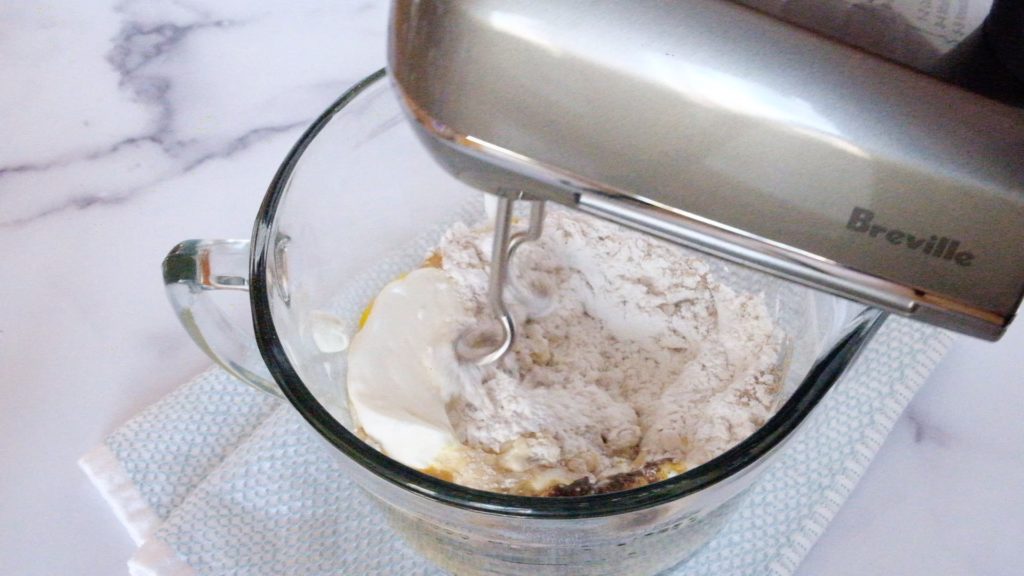 I typically use my stand mixer to knead dough but I was eager to try out my new hand mixer!
My very old and very basic hand mixer blew up (yes, it blew up!) while whipping cream a few weeks ago, and after a ton of research I decided on the Breville BHM800SIL Handy Mix Scraper Hand Mixer. I'm going to do a full review after I've used it longer, but for now I'll just say that I LOVE it! I used the dough hooks to knead the dough for this recipe and the Breville made easy work of it.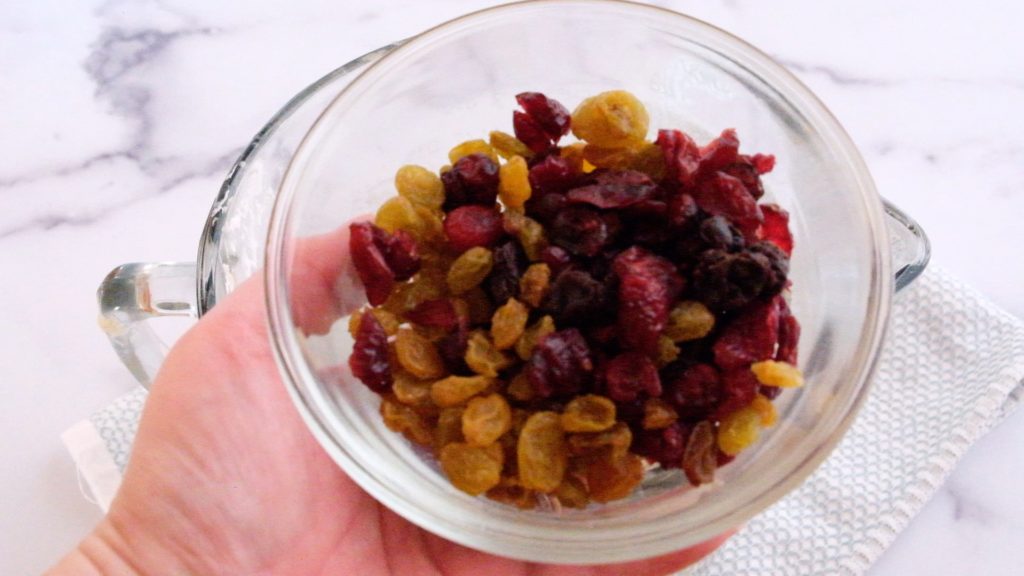 Now add the raisins (or any dried fruit combo) and continue mixing until just combined.

I've made these buns with just raisins and using a combo of raisins and dried cranberries. While plain old raisins are more traditional, you really could use any kind of dried fruit. Dried currants would be delicious! You can also just make these Brötchen plain.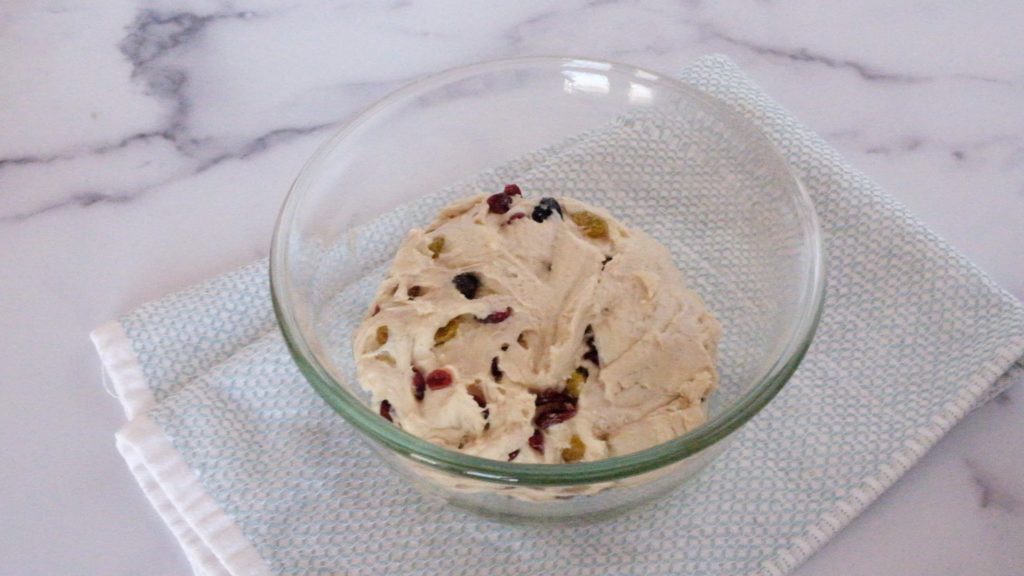 Now place the dough in a clean, lightly oiled bowl. Cover the bowl with a towel and leave it in a warm place until the dough has doubled in size. This could take 1 1/2 hours to rise, longer if it's a cold day.
Tip: when I make these buns in the winter when my kitchen is cold, I like to place the towel-covered bowl in my Dutch oven (lid on), and then place the Dutch oven on my stove top while I bake something else in the oven.
Another tip: if you don't have time to bake the buns after the first rise, you can put the dough in the fridge overnight (cover with plastic wrap first). When you're ready to bake the buns, let the dough warm to room temperature, and then continue the process.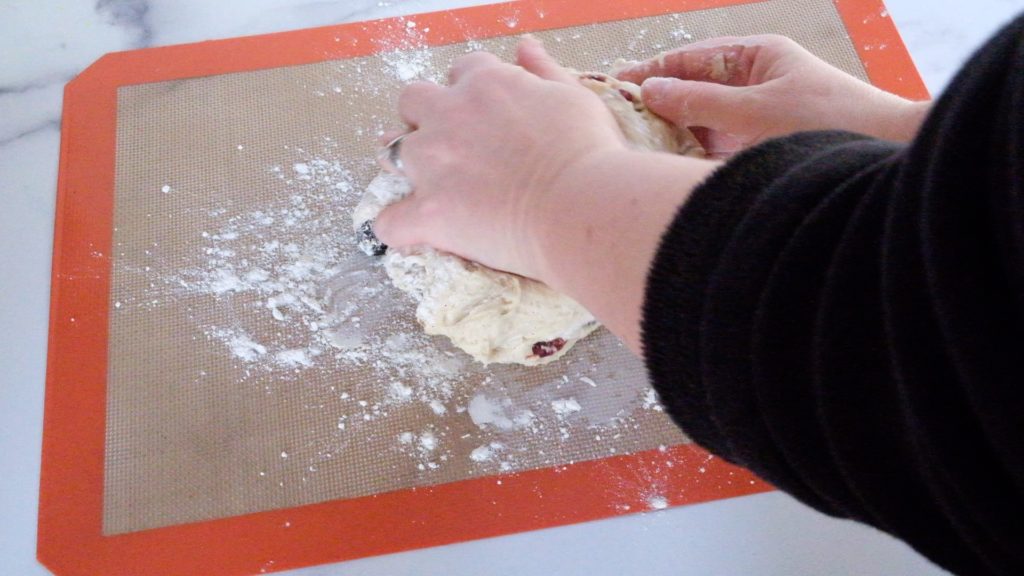 Once the dough has doubled in size, place it on a floured surface and knead a few times until smooth. It's ok to add a sprinkle or two of flour if the dough is still sticky.
Now divide the dough into 8 pieces. I like to roll the dough into a log shape and use a pastry cutter to slice. I also weigh each piece to make sure they're about the same size.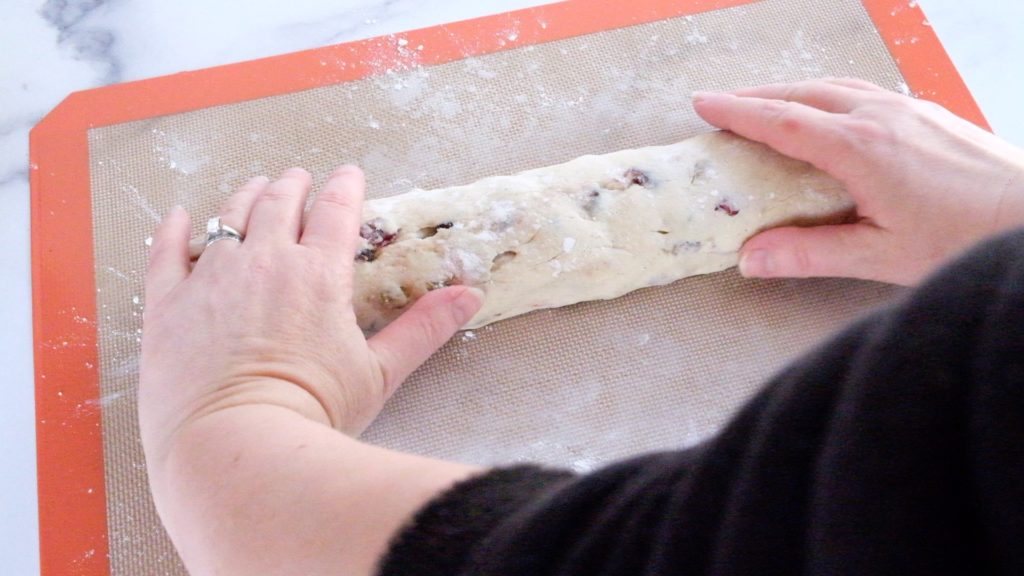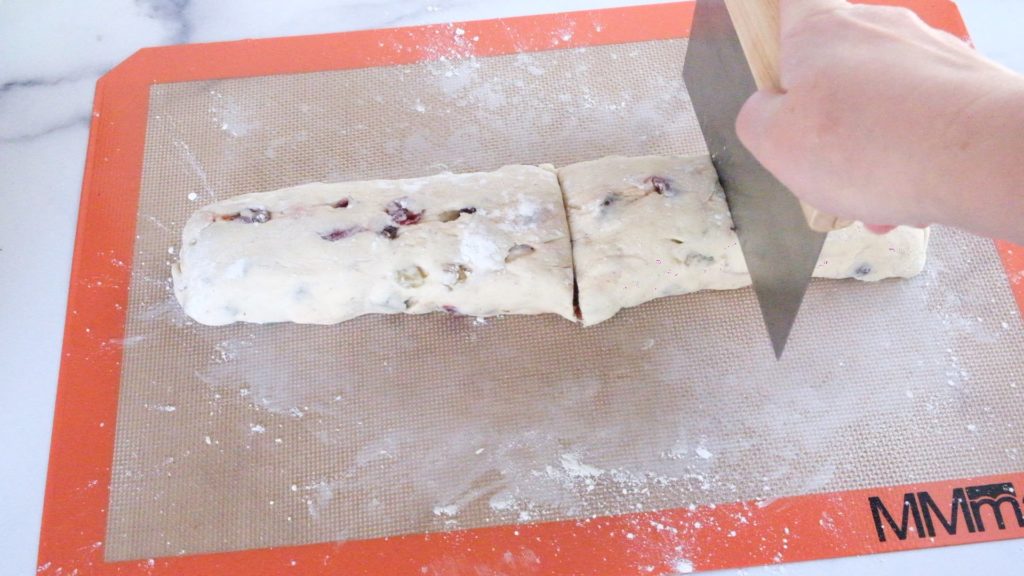 Now roll each ball in your hand and then place on baking pan lined with a silicone mat or parchment.
I use Silpat baking mats and just got an MMmat. The MMmat uses German silicone and was less expensive than the Silpat. I've only used it a couple times but so far it seems to work just as well as Silpat.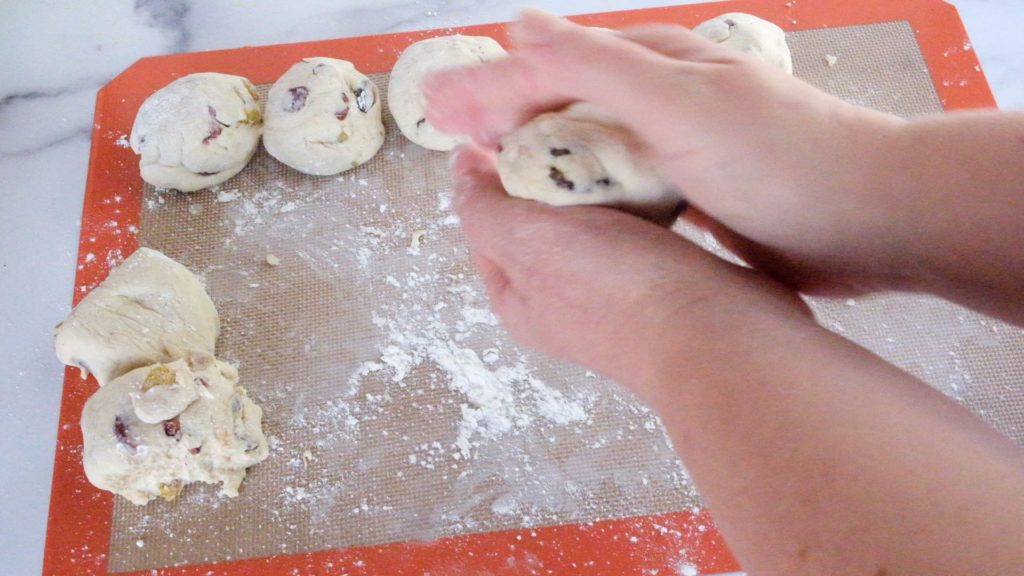 Cover the dough balls with a towel and let rest for 15 minutes.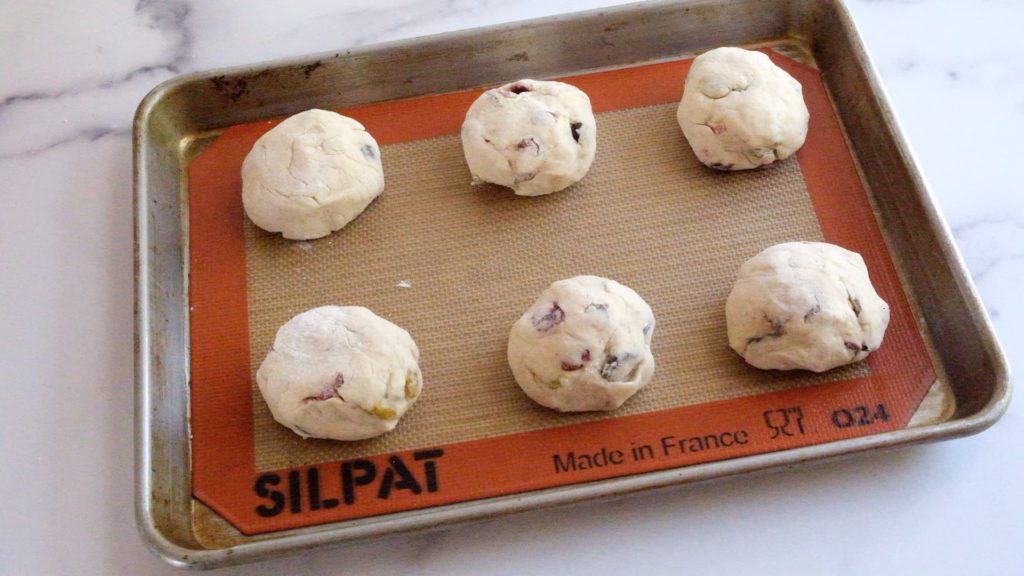 While the dough is resting, pre-heat the oven to 400F/200C.
Then mix the egg yolk and milk with fork. Use a pastry brush to top each bun with the egg wash (you won't need all of it).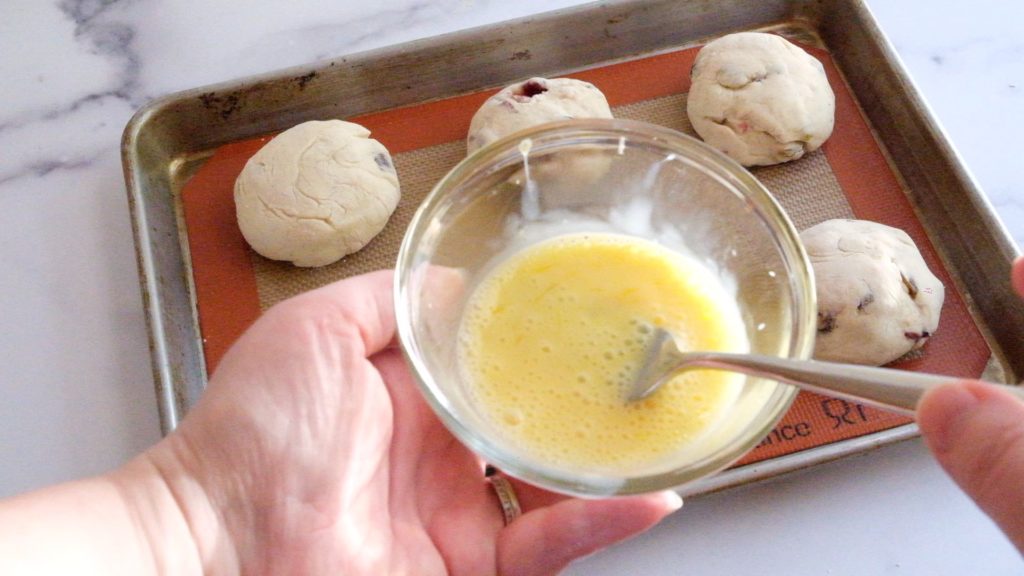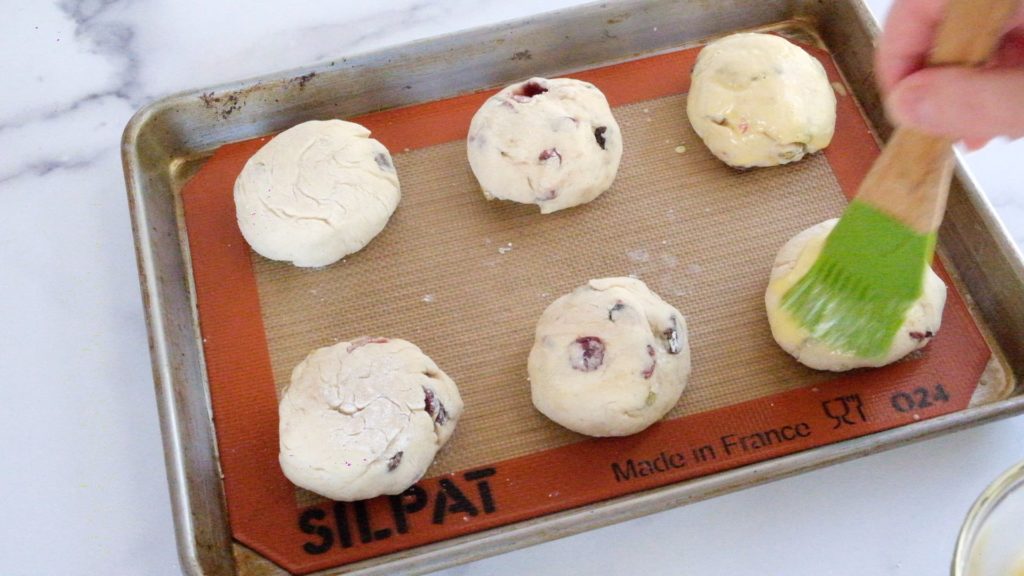 Then use a sharp knife to score the tops of the Brötchen.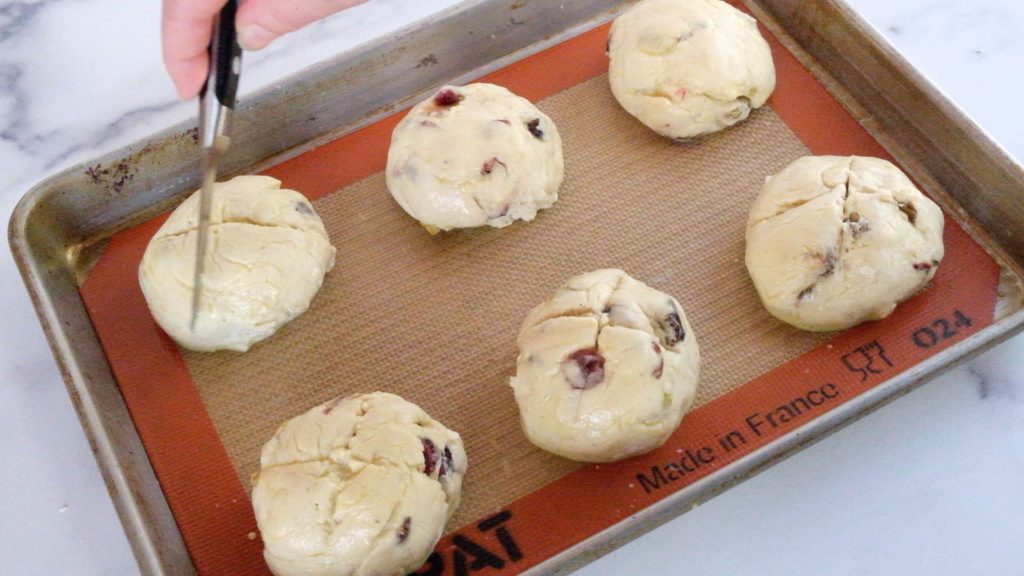 Place the buns in the center of oven and bake for 12-15 minutes. I always check mine at 12 minutes but bake for the full 15.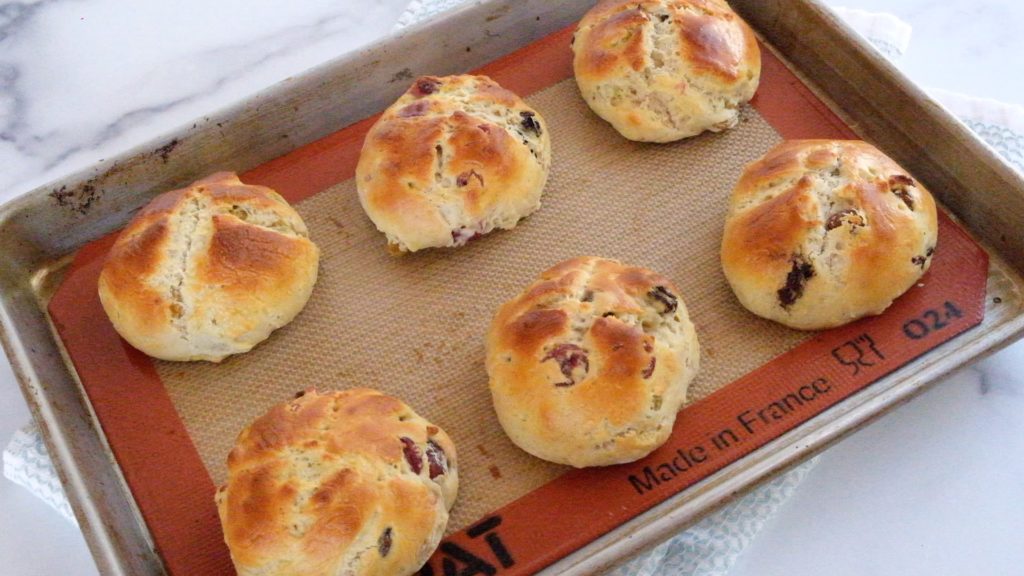 Let the buns cool on a wire rack.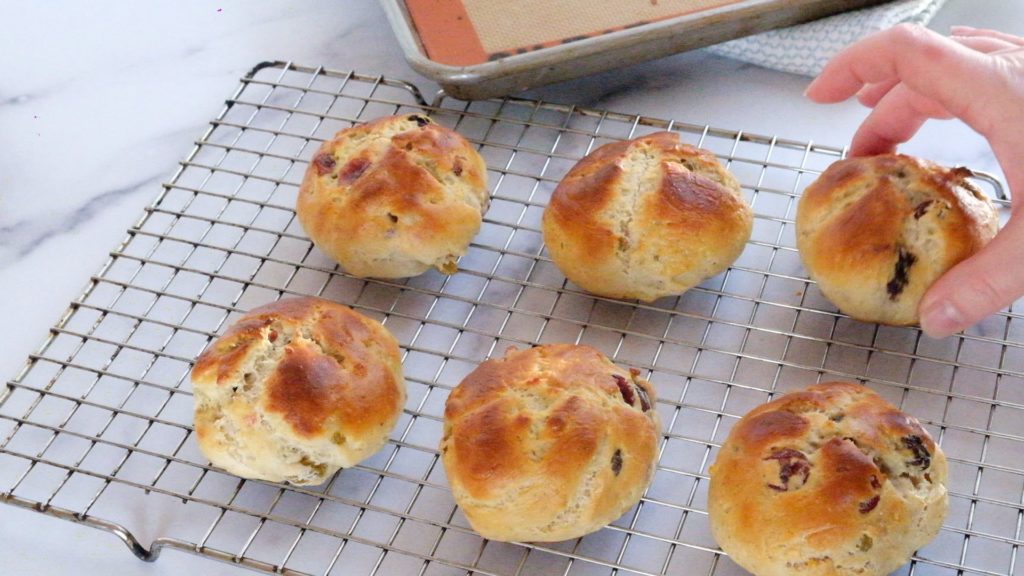 Serve warm or at room temperature with butter (or clotted cream!!) and jam or German Plum Butter.
These Brötchen are best served the day they're made but are still pretty good the next day (I store mine in a paper bag). You can also freeze the baked Brötchen.
Enjoy your Quarkbrötchen!