Easy Chocolate Hazelnut Truffles
This article may contain affiliate links. See our disclosure link for more information.
For the past couple of years, my husband and I have made German-style Christmas advent calendars for family members who live far away.
Because who doesn't enjoy opening a little gift each day!
This year, I surprised Aaron with his own advent calendar. Yesterday's treat was a mini milk chocolate hazelnut Ritter Sport German chocolate bar, which he shared with me.
Sooooooo good! I love chocolate and hazelnuts together. Especially German chocolate and hazelnuts.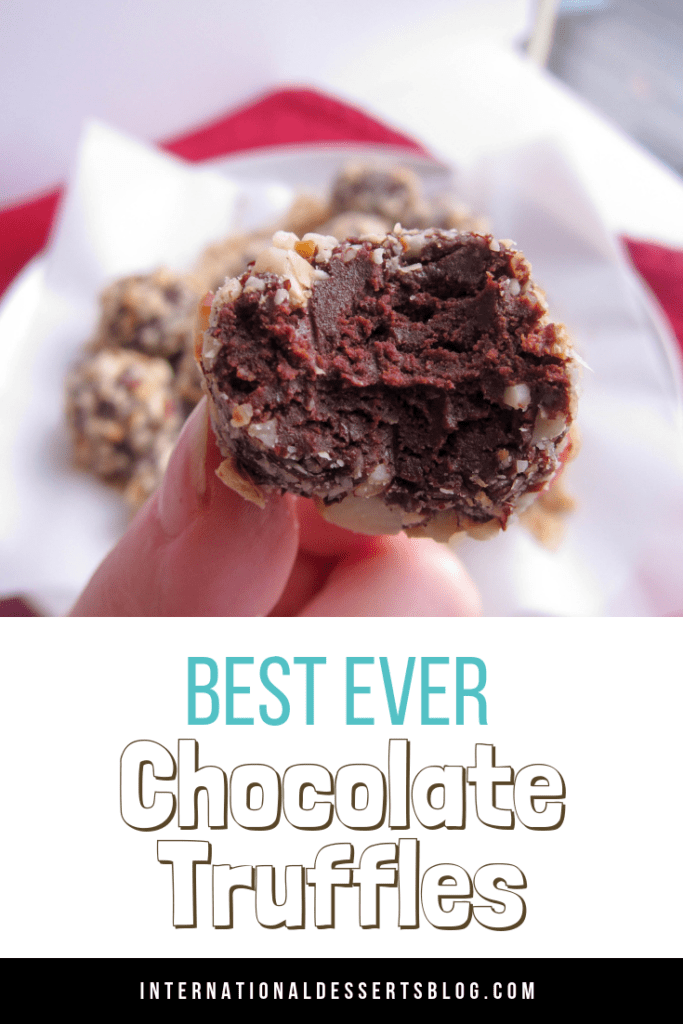 All afternoon I couldn't stop thinking about that hazelnut Ritter Sport chocolate bar!
So when I realized that I had all of the ingredients for chocolate hazelnut truffles, I couldn't resist making them. They're so easy to make and the perfect substitute when you don't have a Ritter Sport chocolate bar. 🙂
This isn't a German recipe per se, but when I lived in Germany, it seemed like hazelnuts were in everything, especially chocolate, so whenever I see, smell or taste hazelnuts, I think of Germany.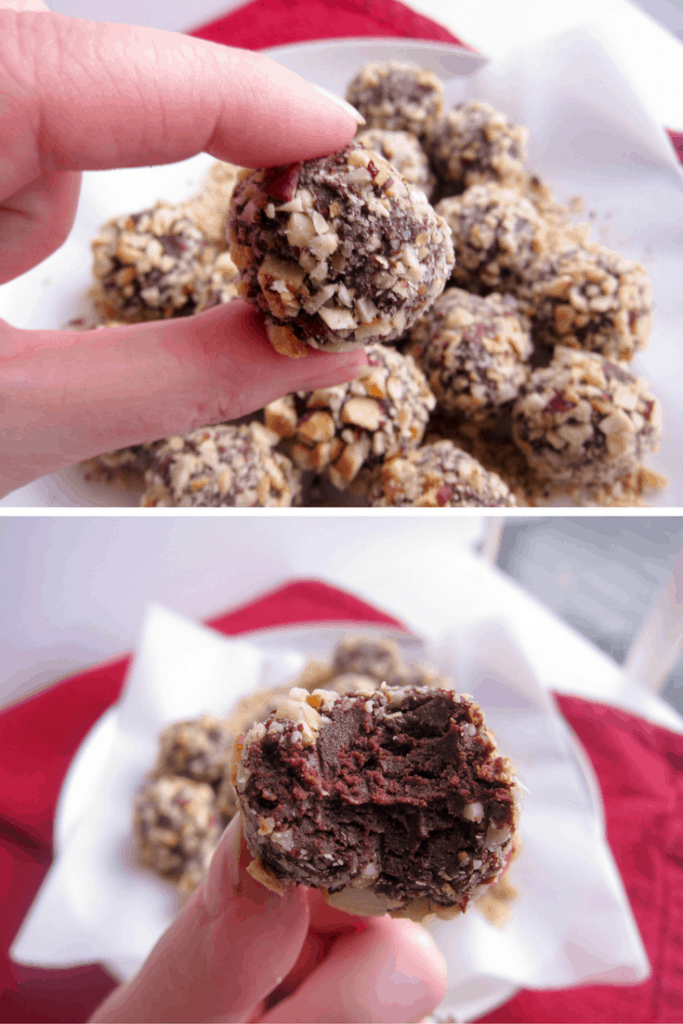 These truffles are super easy to make. It takes less than 5 minutes to make the truffle mixture, then you just let it chill in the fridge for an hour before rolling it into balls and then in chopped hazelnuts.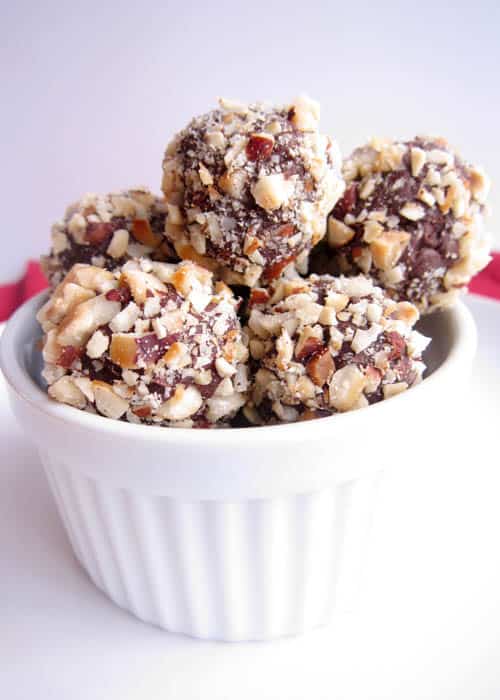 I love the smooth texture of these truffles. And they hold their shape, even after rolling them in the chopped hazelnuts.
If you're looking for an easy dessert to make for a holiday party – or just a quick treat for family and friends – these truffles are it!
They're one of the treats I'm bringing to Aaron's work holiday party this weekend…if I can manage to not eat them first. I'm also bringing German Gebrannte Mandeln (cinnamon sugar almonds).
These truffles make a lovely DIY holiday gift, too. Wrap a few truffles in festive candy bags like these red and white polka dot cone treat bags, these elegant favor bags or these holiday paper candy boxes and you've got a delicious gift.