I've got two very simple and super tasty holiday treats for you! First up is Golden Syrup Chex Mix and then, for the chocolate lovers, Speculaas Spice Muddy Buddies.
You can whip these up in just a few minutes and are perfect for holiday office parties, watching cheesy holiday movies on Netflix or for snacking on Christmas Day.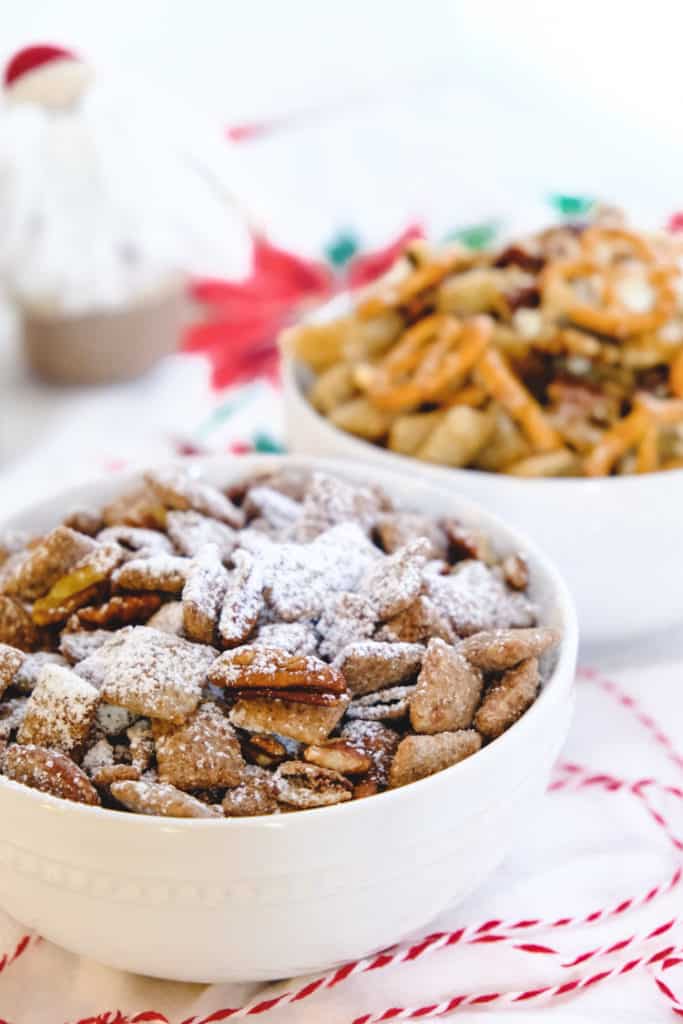 This post may contain affiliate links. Read our disclosure policy here.
Both mixes use the same "chex" cereal so you can easily make both recipes with just one box of cereal. I made both mixes in about 30 minutes.
What You Need to Make Golden Syrup Chex Mix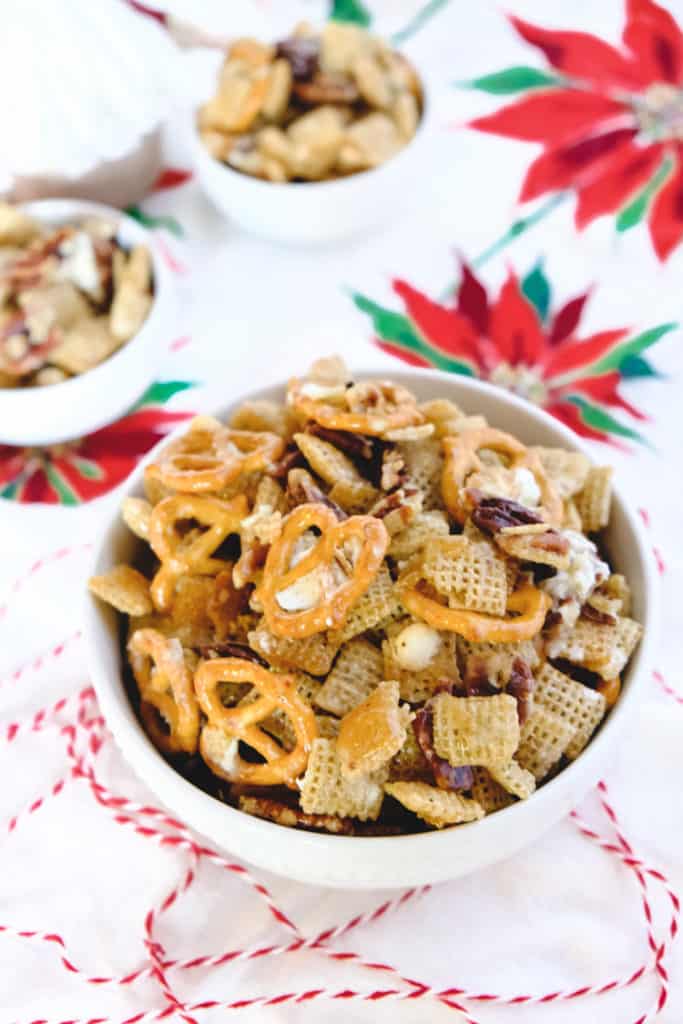 You'll also need a medium size saucepan, a large mixing bowl, and spatula.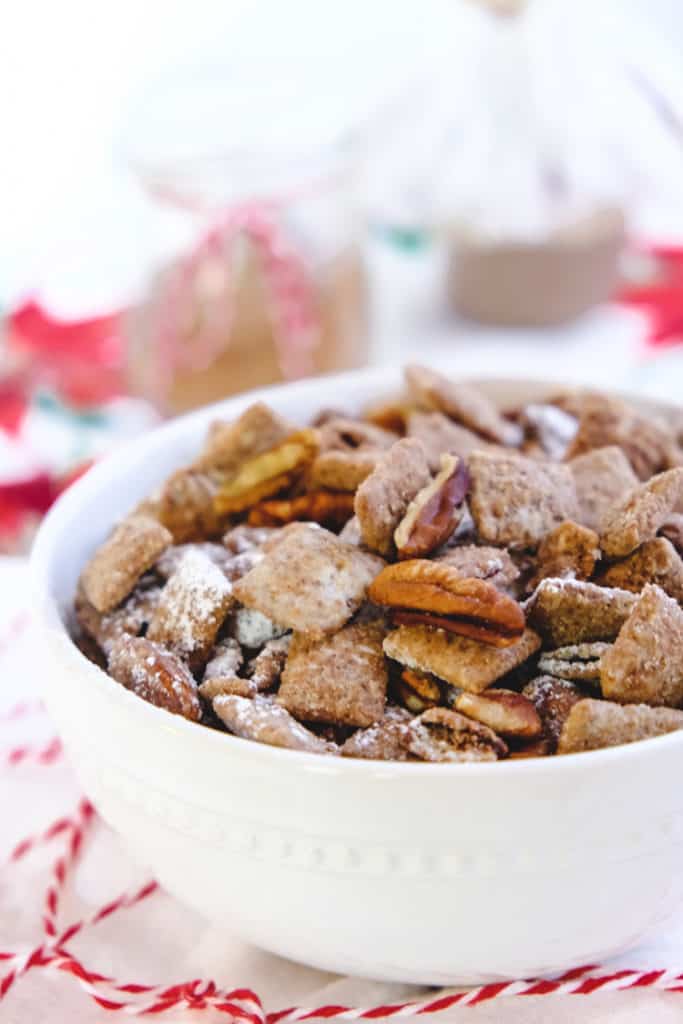 What You Need for the Speculass Spice Muddy Buddies
You'll also need a medium saucepan, a glass bowl that fits in the saucepan (to melt the chocolate so you can also use a double boiler or a microwave), a large mixing bowl, wooden spoon or spatula, and a gallon-size ziplock bag.
Can You Make These Chex Mixes in the Microwave?
My microwave broke a few years ago and when I realized that I didn't miss it at all, we never replaced it! So I use my stove and oven for this recipe. You can absolutely use the microwave, though.
What Kind of Chex Cereal Do You Use?
I picked up a box of "chex" cereal at Aldi. You can use whatever brand you'd like. I used rice chex but corn chex works, too. Cinnamon flavored chex would be lovely, too.
How to Make Golden Syrup Chex Mix
How to Make Speculaas Spice Muddy Buddy Mix
[sc name="Amazon – Bottom Text"]
—
Disclaimer: The International Desserts Blog is a participant in the Amazon Services LLC Associates Program, an affiliate advertising program designed to provide a means for us to earn fees by linking to Amazon.com and affiliated sites. Thank you for supporting my site and helping me make it the best international desserts and travel resource on the internet!