Easy Homemade Marzipan Recipe (Eggless & No-Cook)
This article may contain affiliate links. See our disclosure link for more information.
If you'd like to make delicious marzipan to use in German Stollen Bread, shape into candies, dip in chocolate or just to satisfy your sweet tooth, you'll love this uncooked version.
This recipe is quick and easy and makes the best homemade marzipan. No need to ever buy it again!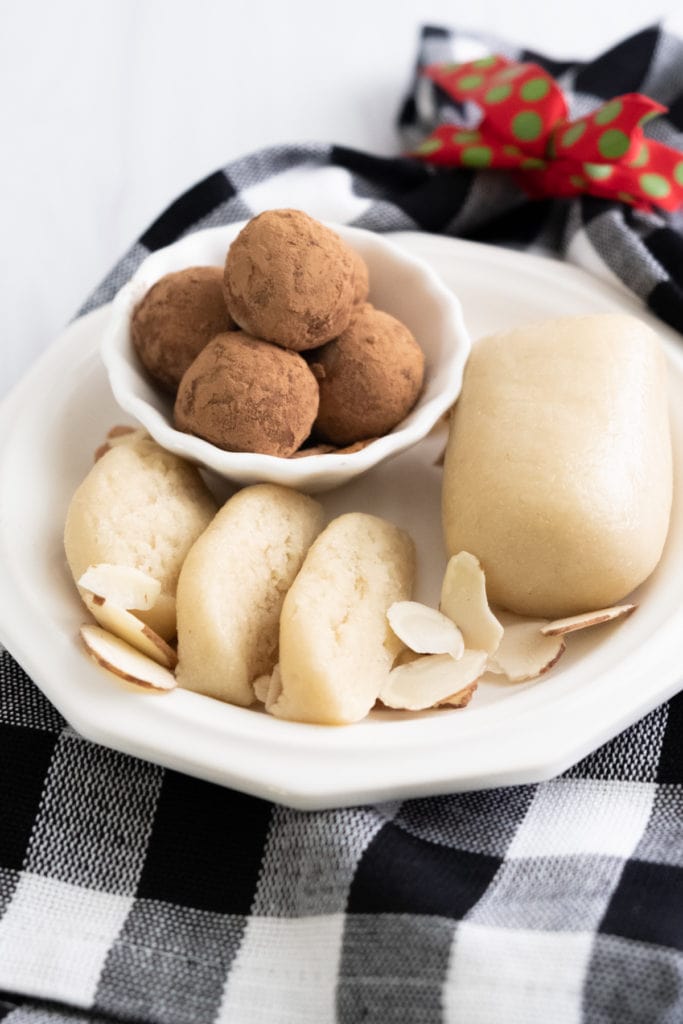 Marzipan is a Christmas-time staple in Germany. You'll find it everywhere – in Stollen Bread, formed into holiday shapes and figures, and other tasty seasonal treats.
But you can also find classic chocolate-covered Niederegger Marzipan, chocolate bars filled with marzipan, and more all year long.
I have to admit, I was never a big fan of marzipan…until I made it myself.
Homemade marzipan is absolutely delicious!
As it turns out, I'm not a fan of rose water in marzipan, so I just leave it out when I make it at home.
It's easy as can be to make marzipan in your own kitchen. All you do is add the dry ingredients to a food processor, then the wet ingredients, and blend into a smooth dough. Super quick and easy.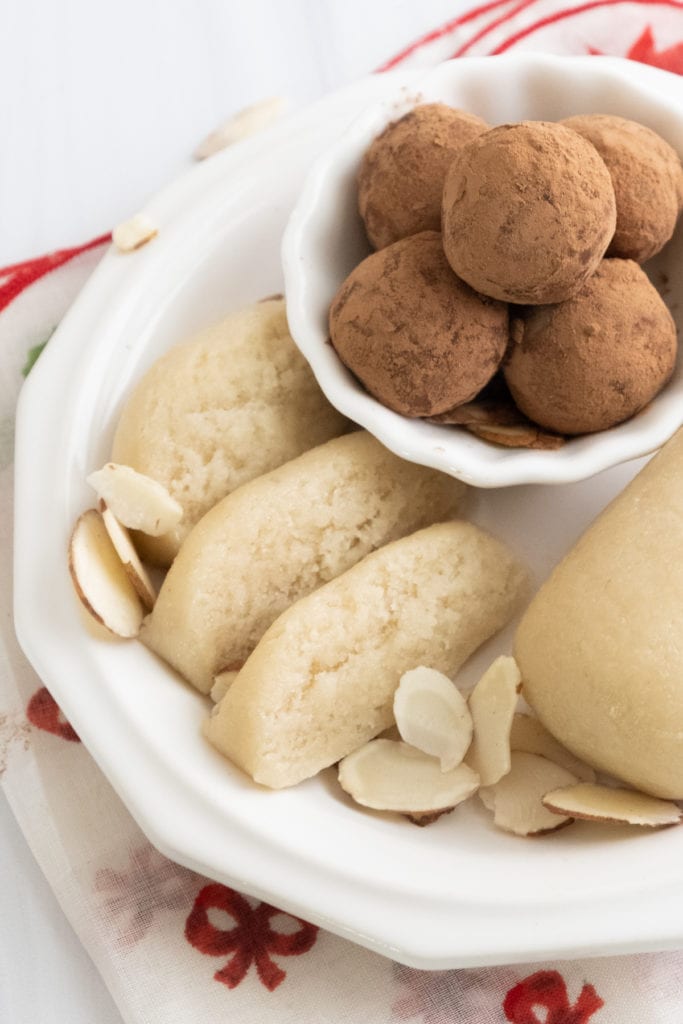 About This Recipe
Depending on where you live, you might be able to find traditional marzipan at grocery stores. But it's a breeze making your own using my simple homemade marzipan recipe. It's an easy recipe to follow and you only need a few simple ingredients and a food processor.
And if you've been thinking you can't make homemade marzipan without eggs or cooking — good news, you can! This recipe contains zero eggs.
Why you'll love it:
When you make it at home, you control the ingredients you use and can make it to your tastes.
This is an eggless marzipan recipe so you don't need any raw egg. whites or any raw eggs at all.
You can easily make vegan marzipan by using corn syrup instead of honey as a binding agent.
You can use blanched almond flour (I get mine at Trader Joe's), which is ground almonds turned into a fine powder, instead of having to grind whole almonds into powdered almonds.
You can use powdered sugar, so there's no need to cook up a sugar syrup in advance.
It tastes delicious!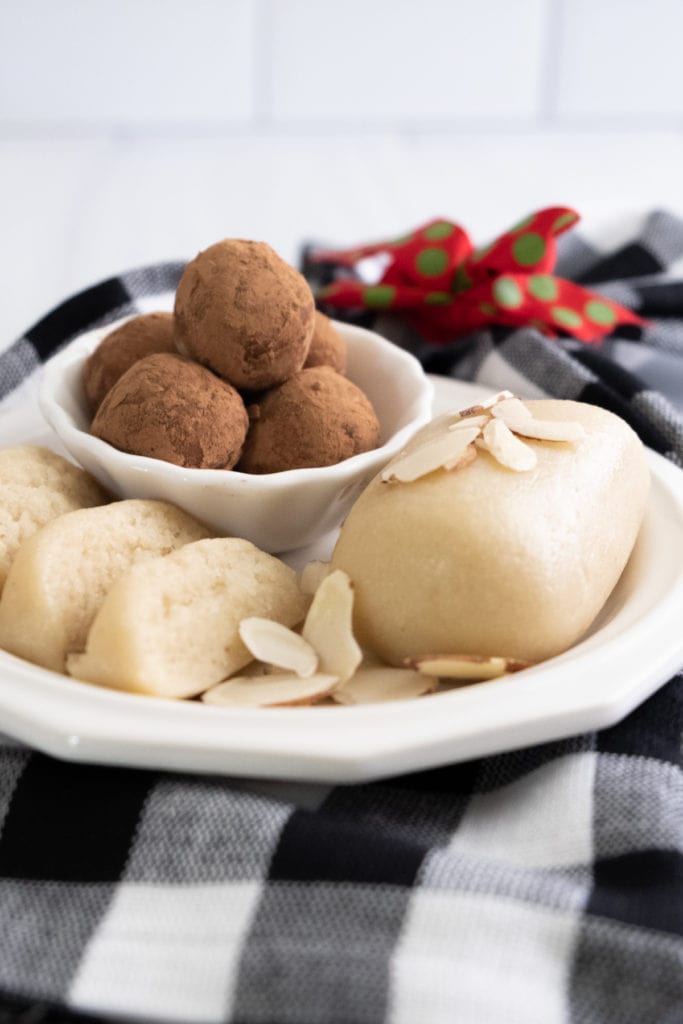 How to Use Marzipan? Here Are a Few Ideas: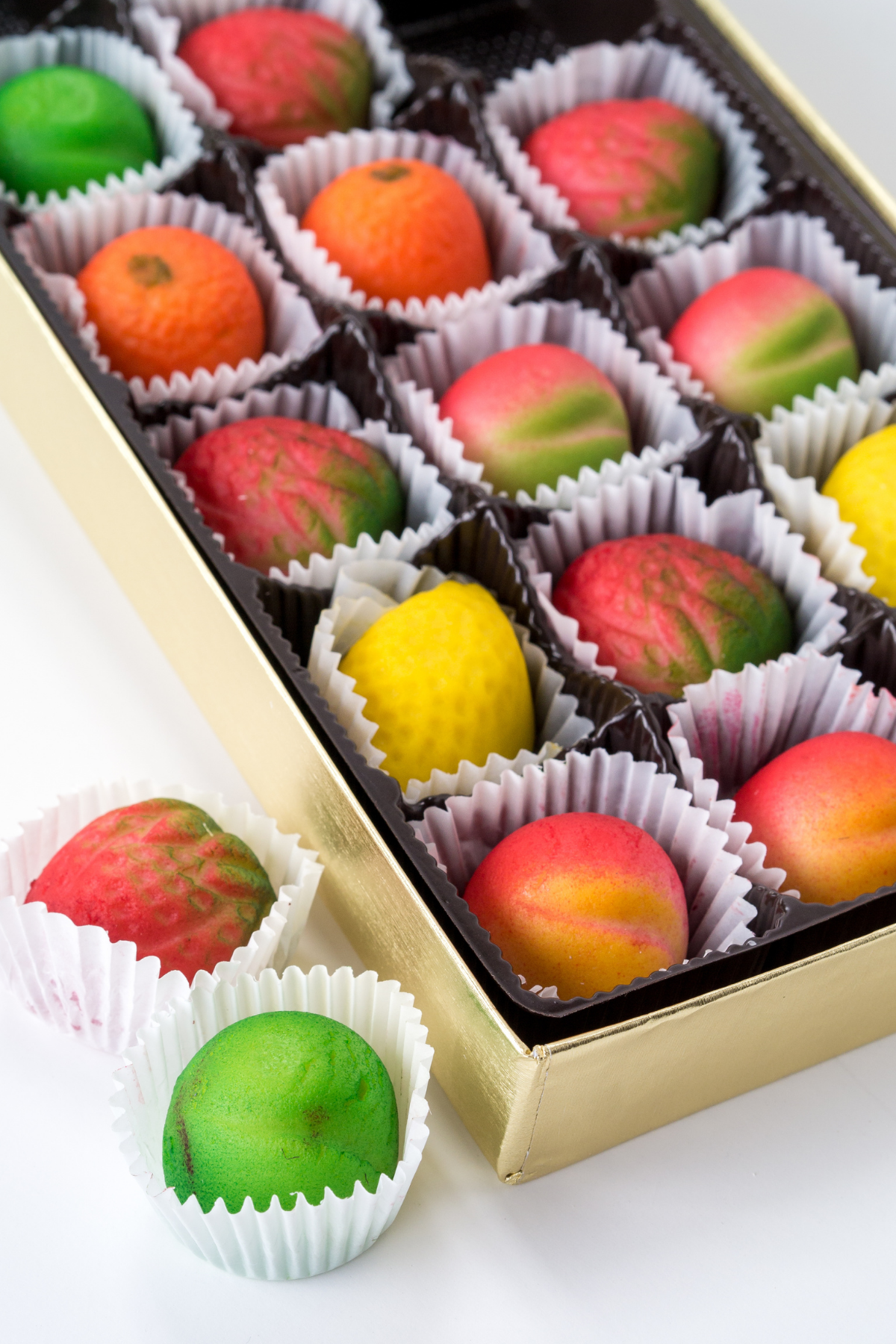 Cut into bite-size pieces to make marzipan candies.
Make marzipan chocolate candies by rolling into balls and dipping in cocoa powder or melted dark chocolate.
Add to German Stollen Bread (my favorite).
Press into a silicone candy mold (like these pretty flowers or this pack of various shapes and designs) or shape marzipan with your fingers to make marzipan fruits or other cute shapes. Use food coloring in the colors of your choice to "paint" the marzipan shapes.
Make marzipan cookies.
Color and roll out to cover a cake or other treat.
You can easily make a batch of this marzipan and then divide it up to make small quantities of the above ideas.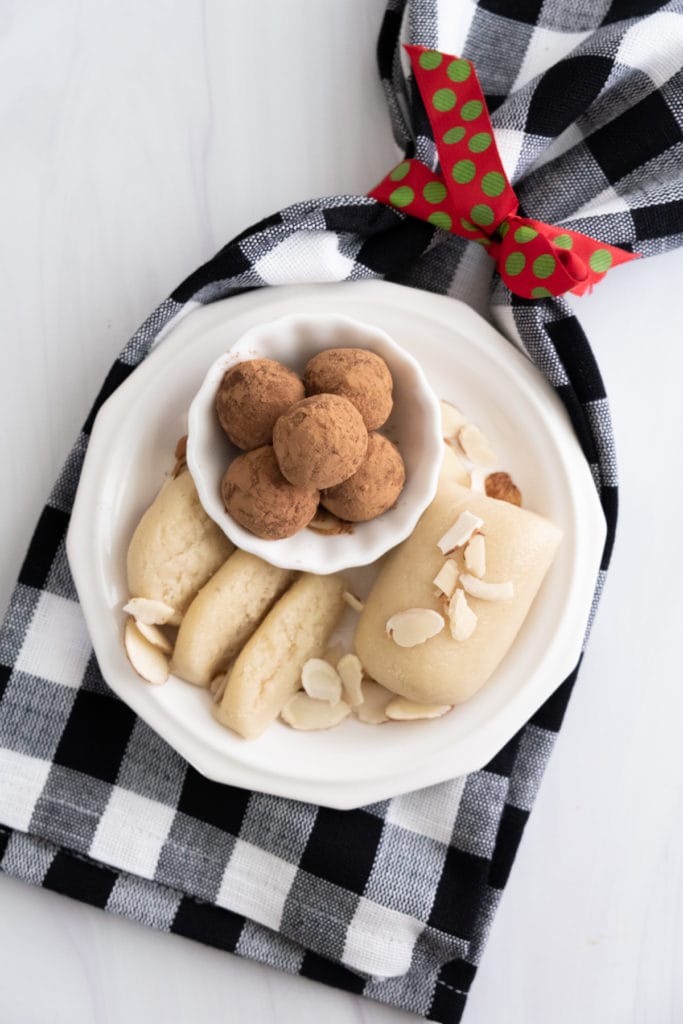 Would You Rather Buy Marzipan?
If you don't have time to make homemade marzipan, you can order it!
Looking for those cute marzipan candies that look like fruits? Order a box of them here.
Or classic Niederegger chocolate covered marzipan candies? Order them here.
If you want to create your own marzipan shapes or candies, start with this marzipan dough.
And if you need almond paste instead of marzipan, you can order that right here.
And if you just want to take a look at all of the options for marzipan candies and treats that are available, click here to see what's available!
FAQ
What is Marzipan?
Marzipan is a sweet paste made from almonds. Marzipan is often used for covering cakes so they have a smooth finish, like fondant on wedding cakes. In Germany you'll find tons of marzipan during the Christmas season. Marzipan chocolates or candies make nice Christmas gifts.
Can I use whole almonds or ground almonds?
I like to start with blanched ground almonds but you can grind your own whole blanched almonds with some of the confectioner's sugar from the recipe. Just be careful that the almonds don't turn into almond butter!
Can I use ground cashews instead of almonds?
Yes, you can use cashews. If you can start with blanched, ground cashews that's the easiest.
What's the difference between almond flour and almond meal?
Almond meal is made with raw unpeeled almonds. Almond flour is made with peeled, blanched, raw almonds. If you look at a bag of almond meal vs almond flour, you'll easily see the difference.
What's the difference between the term almond paste and marzipan?
Almond paste is soft, more spreadable, and makes a great filling. It's basically just ground almonds and sugar and can be incorporated into the batter of baked goods. Marzipan is smoother, thicker, and can be molded into shapes. There's more sugar in marzipan than in almond paste. Whereas almond paste is typically incorporated into a dessert, marzipan can be enjoyed on its own.
Is this a vegan marzipan recipe?
Yes, if you use corn syrup instead of honey as the binder.
Can I use light corn syrup or agave syrup as the liquid sweetener?
Those should both work as a sweetener and the binder.
How should I store my homemade marzipan?
In a cool dry place or in the fridge.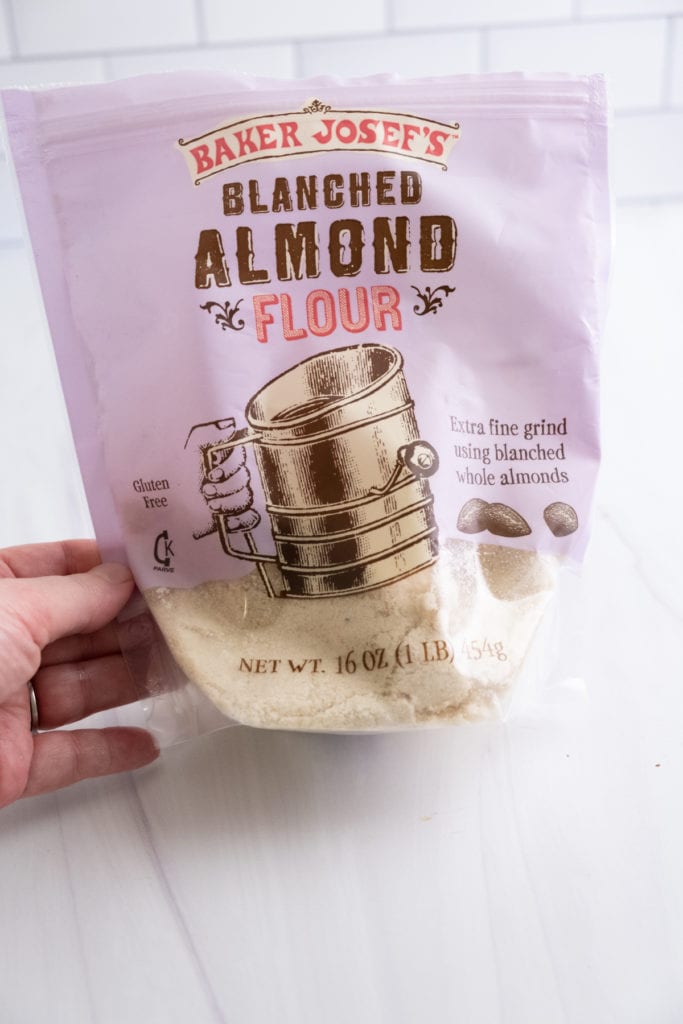 What you need to make this recipe:
Ingredients:
Powdered sugar – icing sugar or confectioner's sugar
Blanched almond flour – I got some at Trader Joe's
Honey – or corn syrup if making it vegan
A few drops of almond extract – I used homemade but you can use store bought or use vanilla extract instead
Rose water – optional, I don't use it
Butter – optional, use a bit on your hands when forming the marzipan
Chocolate or food coloring – optional, only if you want to dip marzipan in chocolate or create fruits or other shapes and color with food colors
Kitchen tools:
Food processor
Spatula
Silicone mat
Plastic wrap (cling film) or parchment paper
Knife
How to Make Homemade Marzipan
Add powdered sugar, blanched almond flour, and almond extract to a food processor.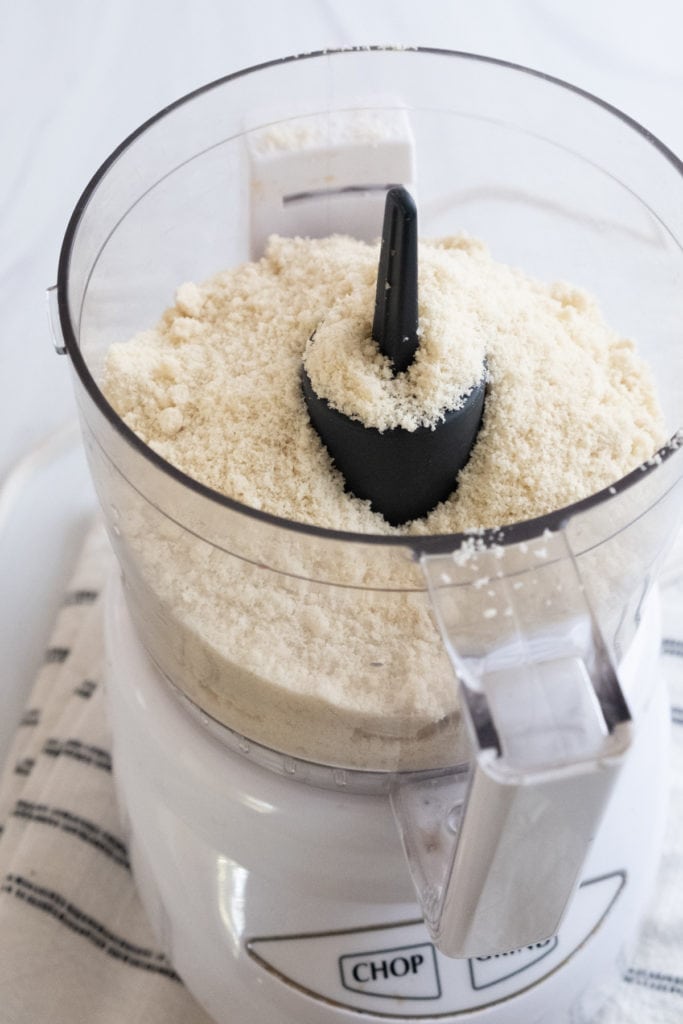 Then add the honey or corn syrup and rose water (if using – I don't use it) and blend until a smooth dough forms.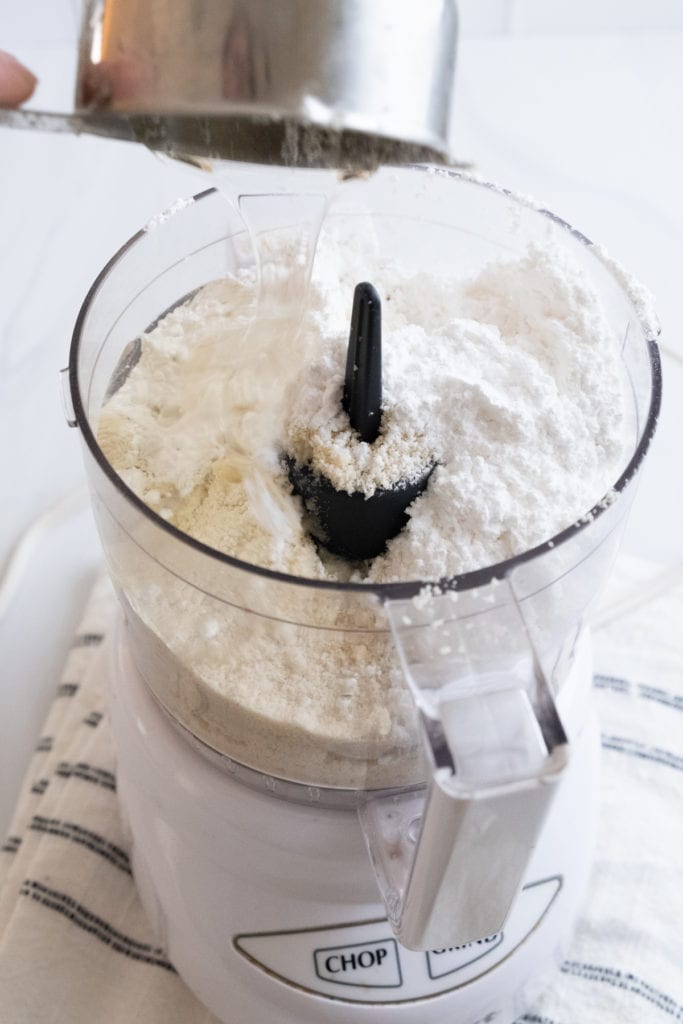 Scrape the marzipan dough onto a piece of parchment or a silicon mat.
If the marzipan is sticky, put a little butter on your fingers before shaping the dough.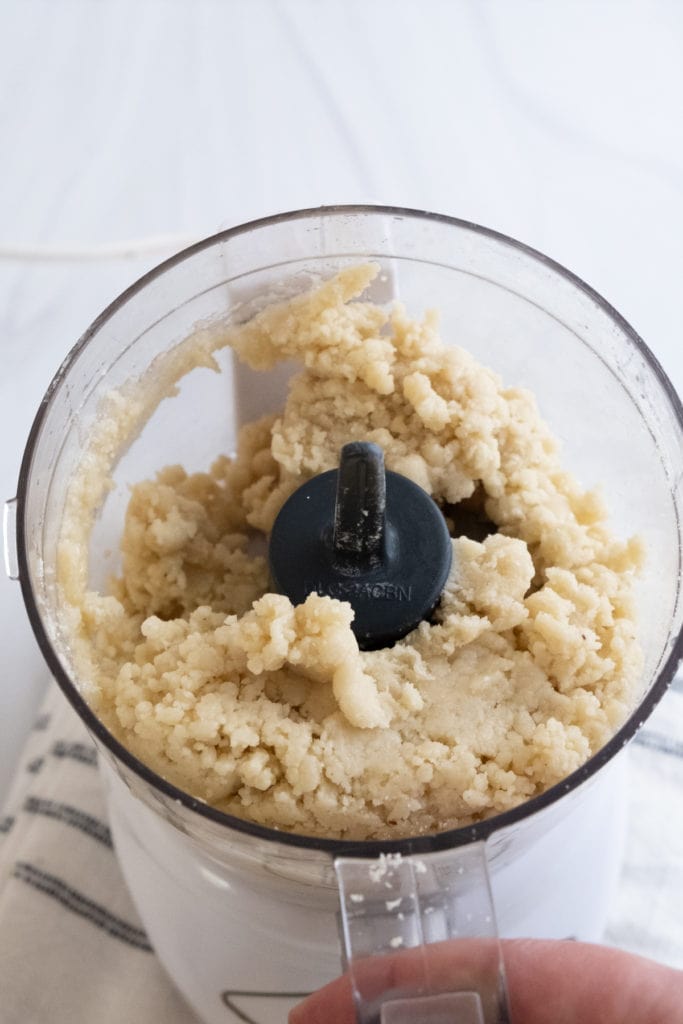 Knead and then smooth into a log shape (or whatever shape you'd like).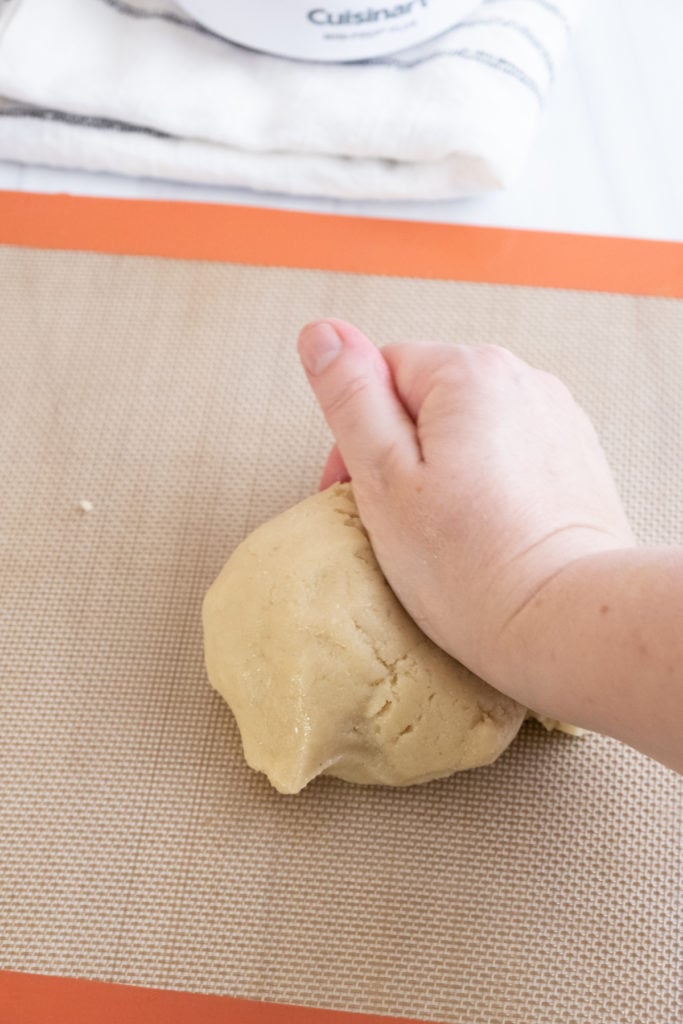 Slice the marzipan, roll it in cocoa powder, dip in chocolate or wrap tightly in plastic wrap to use later.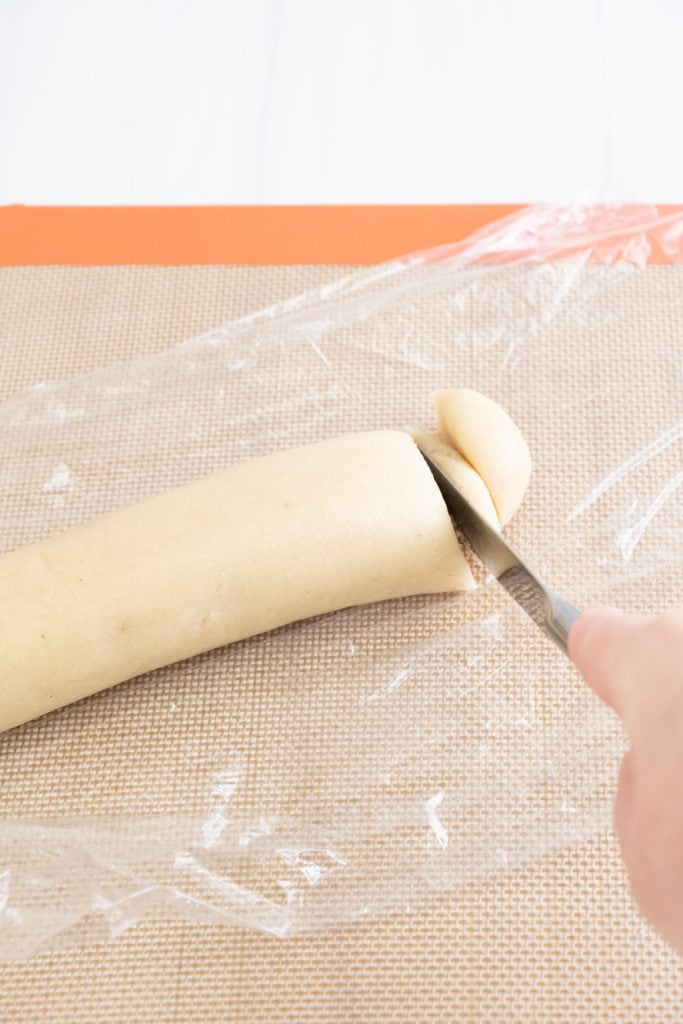 Store marzipan in plastic wrap or an airtight container in a cool place at room temperature.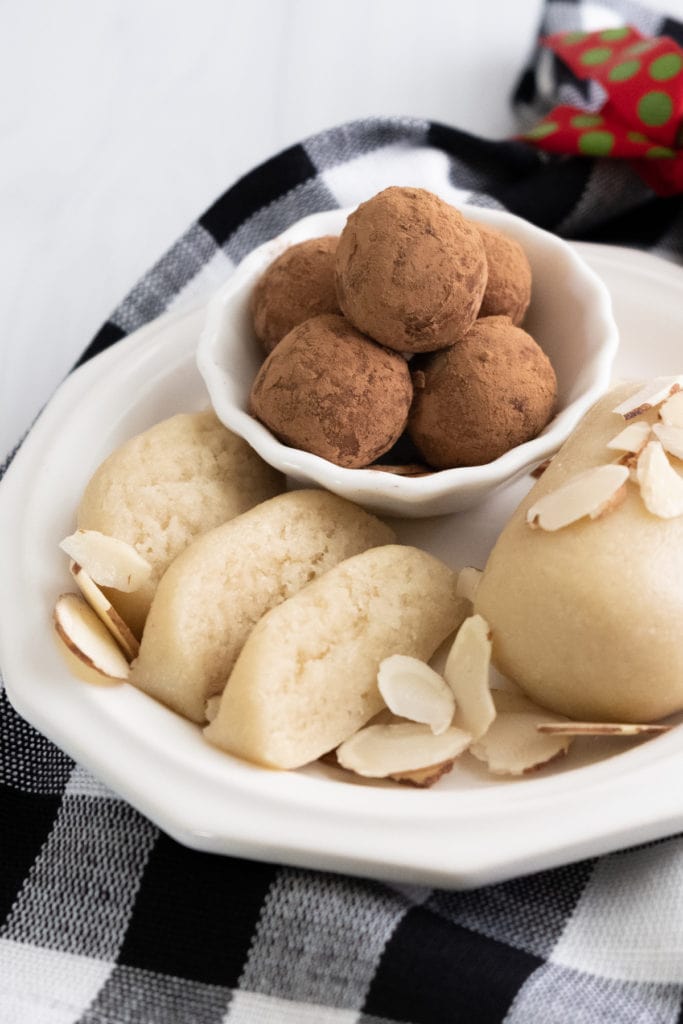 Looking For More German Recipes?
Here are a few suggestions: Bee Sting Cake (a honey, almond & cream cake), Classic German Cheesecake (healthier than a typical US cheesecake) or Gebrannte Mandeln (cinnamon sugar almonds – a Christmas favorite).
You can find more recipes for German desserts and German Christmas recipes here!