When I ask International Baking Club members about their biggest baking challenges, the topic of ingredients is always first to come up.
Can I make recipes using ingredients I already have in my pantry?
Do I need to buy a bunch of fancy or unfamiliar ingredients?
Where can I find the ingredients I do need?
The good news is that there are LOTS of delicious treats you can make using very simple and basic ingredients.
Many of the recipes here on the IDB use common pantry ingredients. At this point in my baking journey, I favor easy(ish) recipes that don't require days of hunting down obscure ingredients.
And if a recipe does call for something you might not have in your pantry – I've got you covered! I typically show you where you can buy it, how you can make it from scratch, and suggest suitable substitutions.
Over the years I've built up a solid baking pantry that enables me to make most recipes at the drop of a hat. If you want to do a pantry inventory or build up a baker's pantry, I have printables that will help you do that!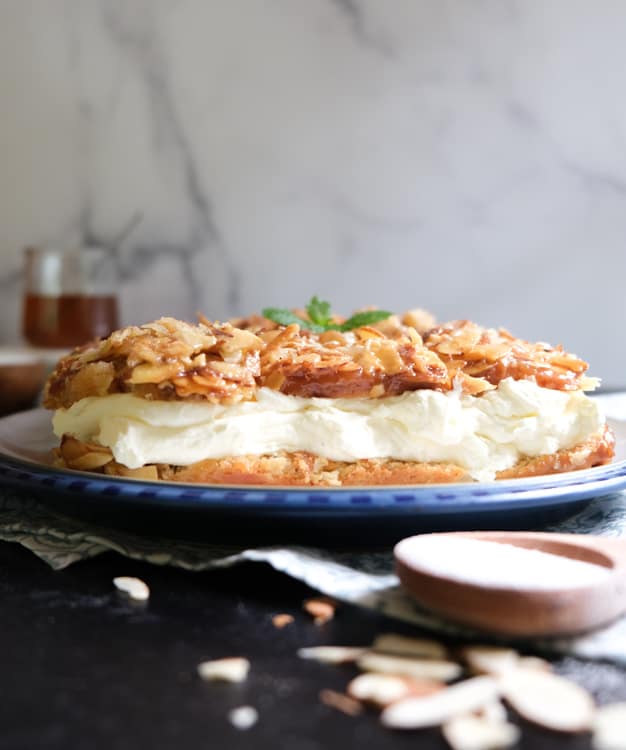 Here's Where I Buy My Baking Ingredients.
Note – I currently live in North Carolina, USA. I live in a small college town within a larger metro area. I don't have a super wide variety of stores to choose from but I can find nearly everything I need in my local stores. I also order some items online.
A little background…I typically do my weekly shopping at Aldi and Trader Joe's, and then supplement as needed from Harris Teeter, Food Lion, Target, Whole Foods, my local co-op, and my local farmer's market and even nearby farms.
These days I do most of my grocery shopping via Instacart, and I pop into other stores here and there. I also do I do pick-up/delivery from Whole Foods via Amazon Prime. A Wegmann's is opening here soon, so I'll probably suplement from there, too, especially since I can order groceries from them via Instacart!
I started shopping at Aldi again a few years back when a store open in my area. I used to shop there in Germany so I like that it reminds me of grocery shopping in Germany, that the store is small so it's quick and easy to get groceries, and they have a lot of what I'm looking for, including organic options and German food!
Aldi has a lot of basic baking ingredients – flour, white sugar, brown sugar, unprcessed sugar, powdered sugar, baking powder, baking soda, oats, vanilla, spices, eggs, milk, yogurt, butter, heavy cream, cream cheese, nuts, dried fruits, chocolate, etc. I go through a lot of these ingredients when I'm testing recipes so I keep my pantry stocked.
Here's Where I Get Other Items:
Non-ultra pasteurized heavy cream for making clotted cream — I get that at Whole Foods or from a local farm (Maple View Farm) via my local food co-op (Weaver Street Market).
Golden syrup — I always keep some Lyle's in my cupboard in case I run out and don't have time to make a batch! I order it from Amazon or World Market
Coffee — I get decaf and lowcaf from Savorista for my afternoon lattes (I have a subscription so I get espresso delivered every 8 weeks)
Nuts, dried fruit, etc. – Trader Joe's has a great selection of nuts and dried fruit!
Vanilla beans — IndriVanilla
Spices — I get all of my spices from Whole Foods, Target, Trader Joe's, etc.
Dried currants (for scones) — my local co-op (Weaver Street Market)
Quark – I used to make it from scratch but since that takes 2-3 days I now get Wünder Quark (if you can't find it at your local grocery, you can order online)
Irish butter — Aldi or Whole Foods
Chocolate — Aldi, Harris Teeter
Golden raisins (for Stollen) — Harris Teeter
Matcha — Trader Joe's
All Purpose flour — Aldi, a local milll nearby (I divided a large order with some neighbors), Harris Teeter
Specialty flour — Bob's Red Mill, Trader Joe's, Harris Teeter
De Ruijter Dutch chocolate sprinkles – These sprinkles actually taste like chocolate! You can order them online here.
If you're looking for German food items in particular, click here to see my German food guide!
Non-food Items: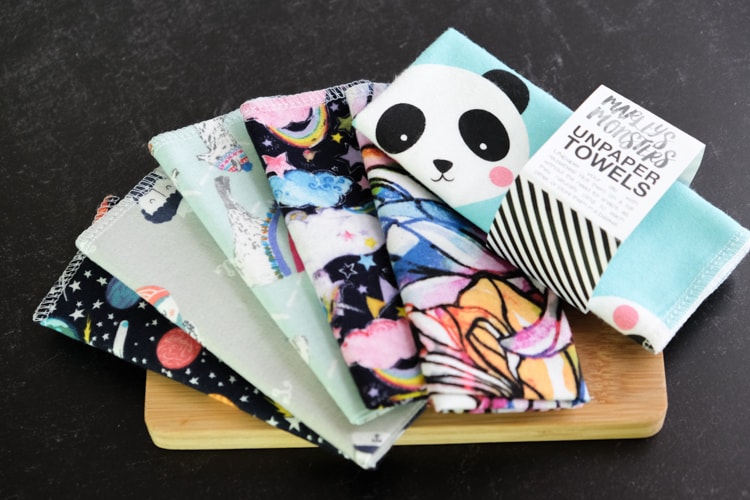 Reusable paper towels – I'm working to reduce my paper towel usage and so I bought a set of UNpaper Towels from Marely's Monsters. I use them all the time now!
Jars – I usually get Ball and Weck jars from Amazon, thought I did just find some at my local co-op.
Universal Yums – My family sent my husband and I a Universal Yums box as an anniversary gift in August and we loved it! I then sent family members boxes for Christmas.
I'll keep adding to this list in order to help you figure out where you can find items in your area. Let me know if you're looking for something in particular!
Click here to see my most-used and most-loved kitchen tools for international baking!