Gift Guide for Bakers & International Food Lovers
This article may contain affiliate links. See our disclosure link for more information.
If you're shopping for meaningful, affordable, and useful gifts, you're in the right place!
All of the items below are things I've purchased or received myself this year and have used and loved. I've even got some special discounts for you if you order through my links — take a look below!
Gift Idea #1: Savorita Craft Decaf & Low-caf Coffee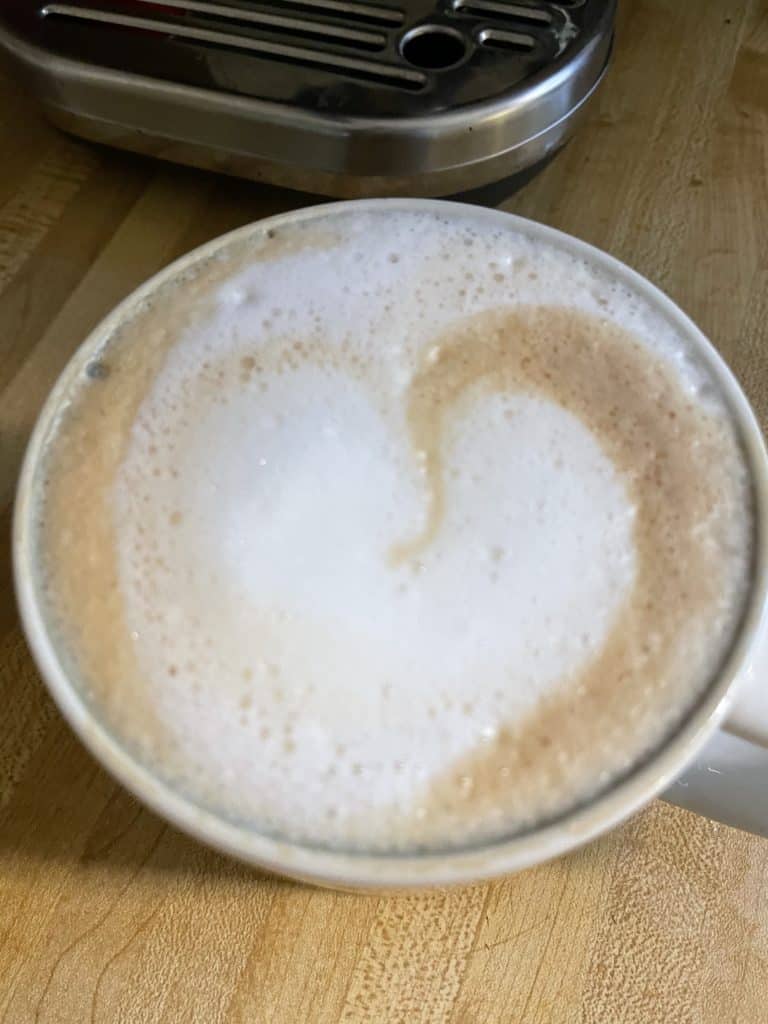 A friend of mine introduced me to Savorista earlier this year when I mentioned that I was looking for a good decaf espresso for my afternoon lattes.
Savorista uses high quality beans, roast in small batches, and decaffeinate the coffee using natural ingredients (no chemicals).
I love their decaf Swiss water espresso! So much so that I just signed up for their subscription plan. Now I'll get decaf espresso delivered to my mailbox every couple months!
You can order both decaf and low-caf coffees and espresso in whole beans or a variety of grinds.

Use my coupon code CATE to get 10% off your first order!
---
Gift Idea #2: Universal Yums Candy & Snack Box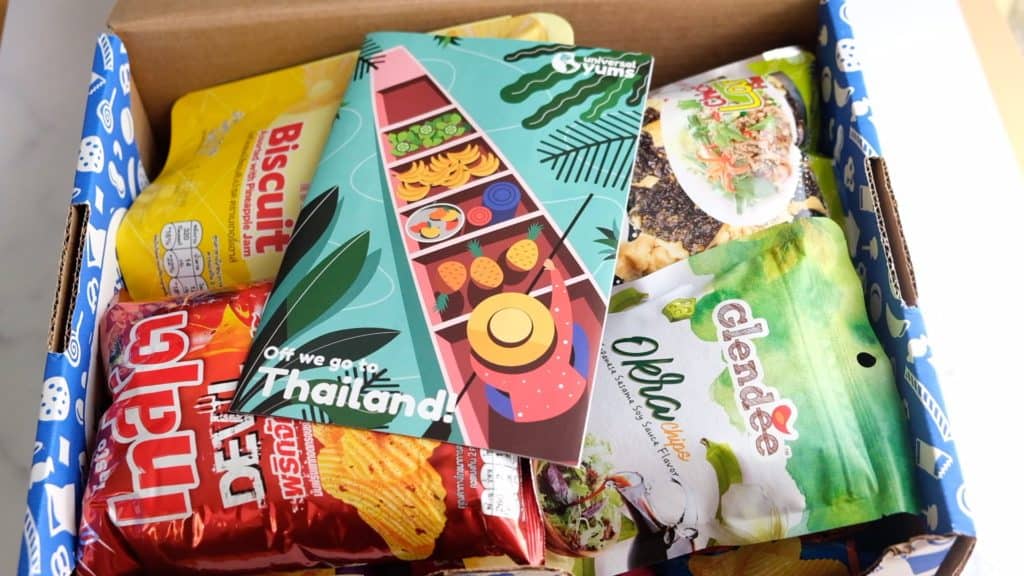 My family sent my husband and I a Universal Yums Thailand box for our anniversary in August and we had SO much fun trying all of the sweets and snacks! (Click here to see what was in our box).
My family actually sent us two different boxes but Universal Yums was our favorite. We loved it so much that I've ordered boxes as holiday gifts this year! I ordered the same box for us so we can all open our boxes at the same time and try the treats together on Zoom.
You can gift one box (choose from 3 different sizes) or an entire subscription. It's a really fun gift to receive, especially when you can't travel!

***Order on Cyber Monday (Nov 30) and get 10% off!
---
Gift Idea #3: Italian Cooking Classes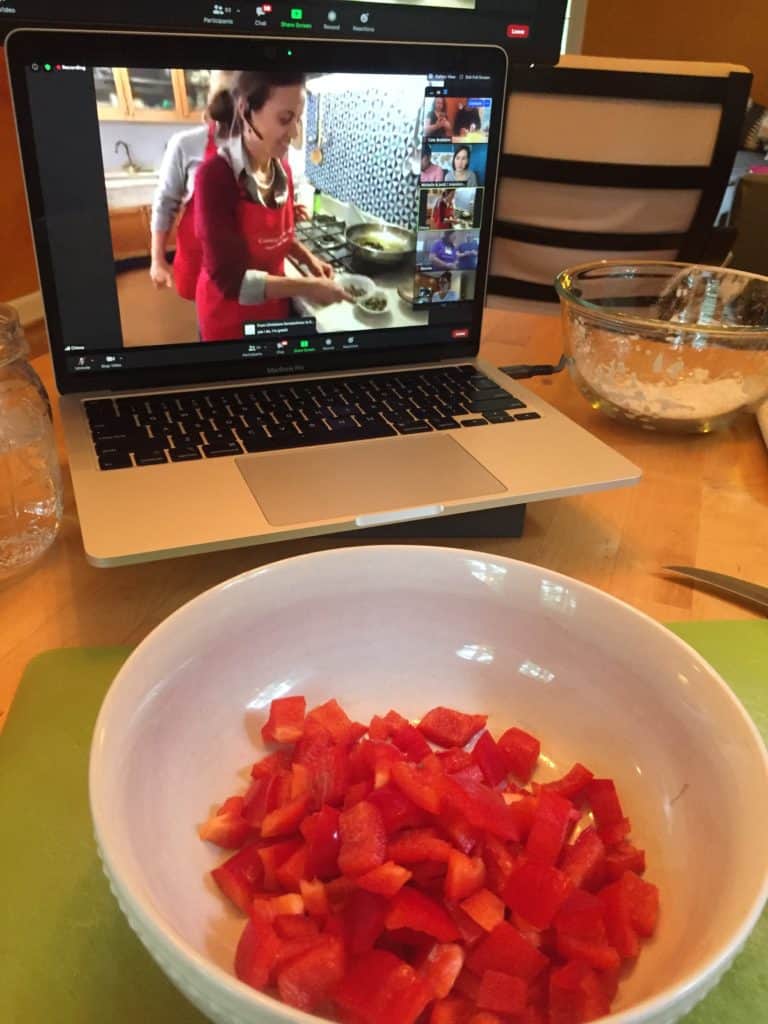 Friends of mine started an online Italian cooking club this year after no longer being able to offer in-person classes in Italy.
I joined this fall and have had a blast making new Italian dishes with Chicca, Michelle, Jedd, and the rest of the participants every other Saturday! And while the classes are live, they do record them so you can watch later (which I've done and it's still fun).
You can sign up for (or gift!) individual classes or an entire season. These classes are very well done and so much fun. Chicca will show you how to make both savory and sweet Italian dishes. If you like live cooking classes or want to make authentic Italian food, this is for you!
Chicca is offering a free class on January 9, 2021 – sign up here!

Registration for the Winter 2021 season opens on January 1. Use my code IDB20 to get 20% off!
---
Gift Idea #4: International Baking Adventure Printables

I created these printables just for you! This set of printables is like a travel journal for your International Baking Adventure! The 75+ printables get you baking, keep you organized, and then turn into a treasured keepsake.
Use the code 50off and save 50%! (limited time only)
---
Gift Idea #6: BoosBlock Chopping Block
My husband got me a BoosBlock chopping block for my birthday and I now use it every single day. I leave it on my counter because I use it so often!
---
Gift Idea #7: Breville Bambino Plus Espresso Machine
This espresso machine is another gift from my husband for our 20th anniversary (and the reason why I was looking for a good decaf espresso)! We'd talked about getting an espresso machine for a couple years but couldn't decide which one to buy. We wanted one that wouldn't take up much space on the counter but would make good espresso without a lot of hassle.
It was a complete surprise when this espresso machine showed up on our doorstep (well, a surprise to me) and now, after several months of twice daily use, we LOVE it!
Our Bambino Plus produces consistently good espresso and I can make a delicious latte in just a couple minutes. This machine allows you to customize some elements of your drink, which is nice, but it's not overwhelming with options like other machines we looked at.
---
Gift Idea #8: German Food Gift Basket
If you know someone who likes German food, why not create a German Food gift basket! I've put together easy gift basket ideas for cake lovers, snackers, chocolate aficionados, and more!
---
Gift Idea #9: Cuisinart Mini Prep Plus
My Mini Prep Plus is one of my favorite kitchen tools! I got it as a Christmas gift a couple years ago and I use it all the time in my cooking and baking. It's so easy to use, not ear-deafening loud like my previous food processor, and it's super easy to clean. I used to dread using my old food processor but I look forward to using my Mini Prep Plus!
---
Gift Idea #10: Baking Stone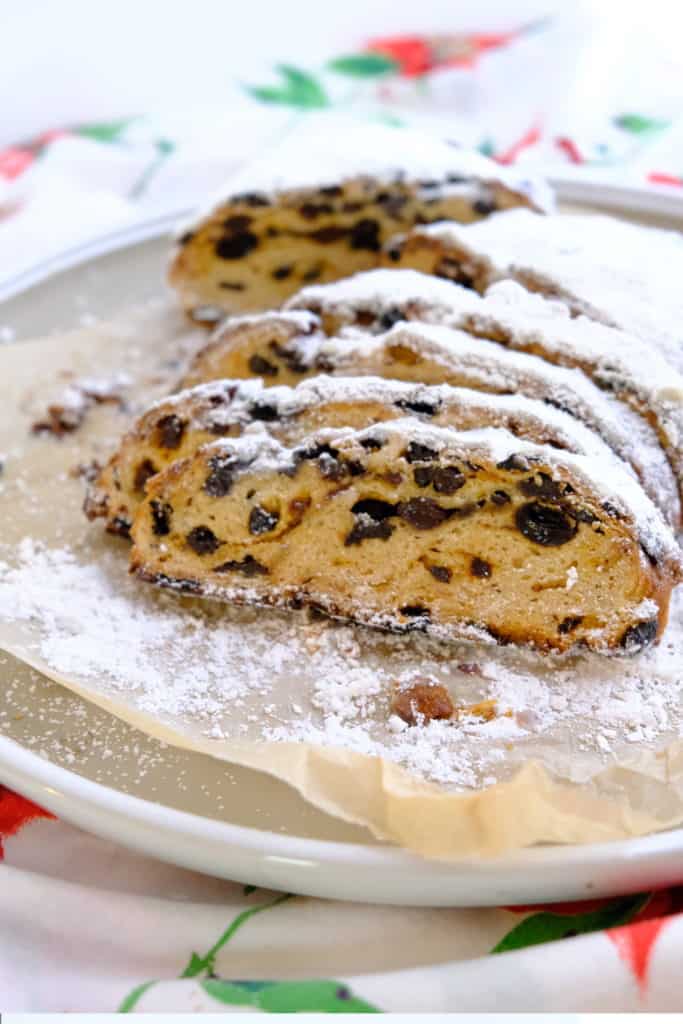 This baking stone was a gift from my friend Marliece, who sent it to me to try out last December.
Marliece is a fellow baker and so we like to chat on Facebook about the German recipes we make. (We lived in Germany at the same time in high school but didn't meet in person until just a couple years ago!)
I first made German Stollen Bread and Stollen Bites with it, and since then I've made pizza with it nearly every week this year, as well as Brötchen, bread wreathes, etc.
The quality is excellent and I love the built-in handles on the sides. A baking stone is so useful to have in your kitchen!
---
Gift Idea #11: Wünder Quark Gift Pack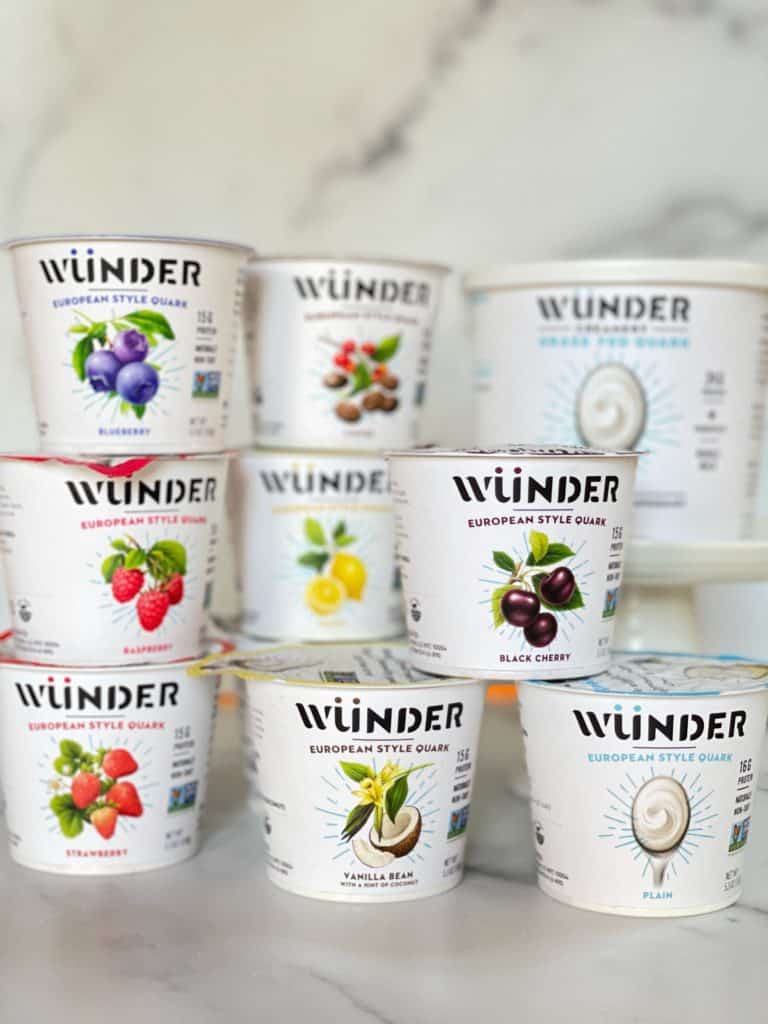 If you're looking for a healthier consumable gift with an international spin, consider giving the gift of European Quark!
You can order both plain and flavored Quark right from Wünder's website and have it delivered to friends and family.
I LOVE this Quark because it tastes amazing and you can use it in your cooking and baking or just enjoy a cup of Quark for breakfast, a snack or a healthier dessert. Tip: if you like coffee, definitely try the coffee flavor!
(By the way, while I am partnering with Wünder this year, adding them to my gift guide isn't part of our partnership. I just really love their Quark and think it would make a fun gift!)