Top Safest Electric Kettles With Little Or No Plastic
This article may contain affiliate links. See our disclosure link for more information.
Looking for an electric kettle with little or no plastic? You're in the right place! In this guide I share the top kettles, including the one we've been using for several years.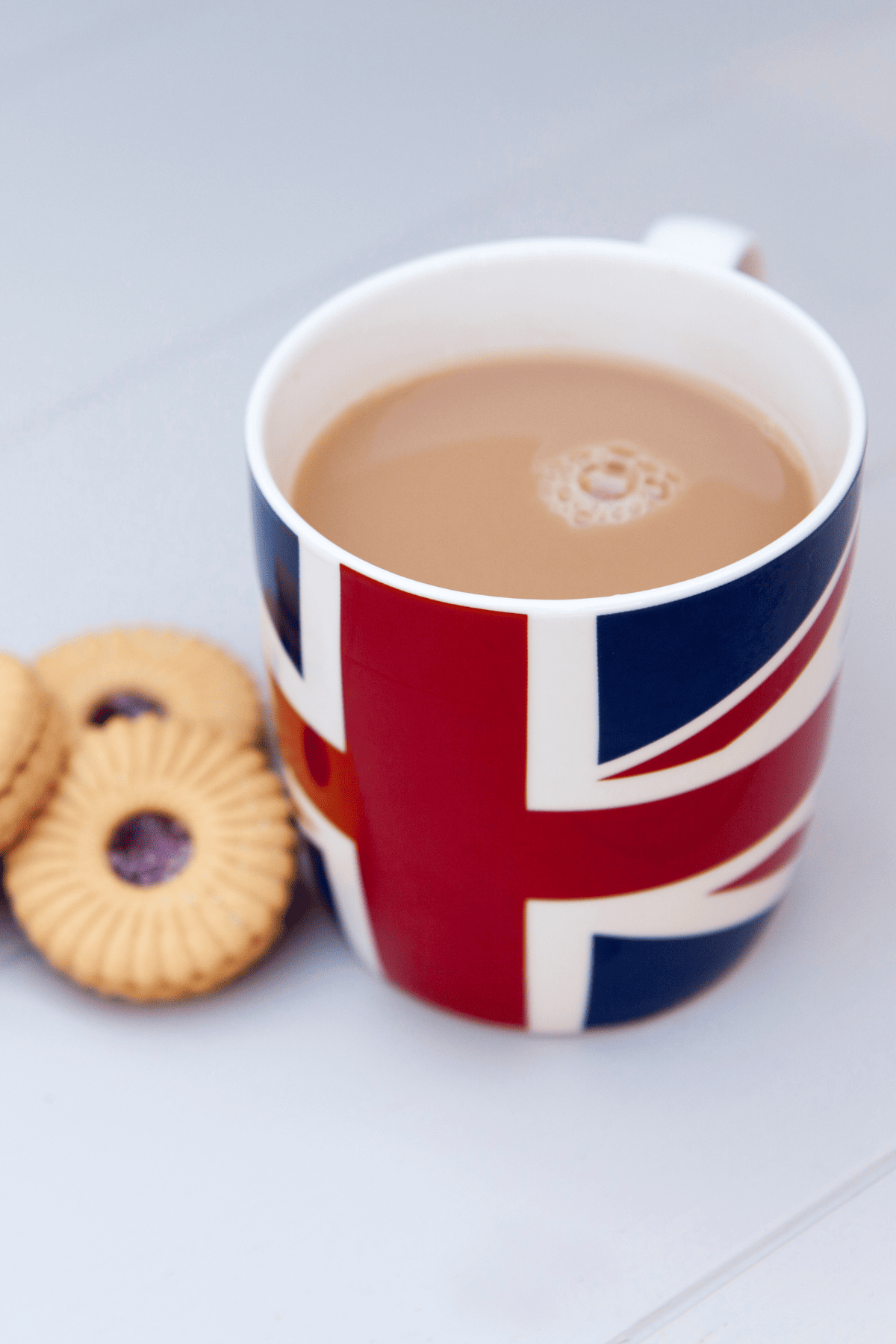 Quick Answer: The Top Electric Kettles With Little Or No Plastic
Why Use An Electric Kettle?
Electric kettles are some of the most useful tools you can have in your kitchen and household. They are small but powerful appliances that can help you save energy and time when making everyday staples like coffee, tea, speeding up things like boiling pasta, and much more.
Electric kettles have always been pretty widely used in countries all over Europe (and elsewhere), especially the United Kingdom. I used one for years in Germany and always lamented not being able to easily find them in the US.
It's only recently that electric kettles have been gaining popularity in the United States, and I'm glad they have because it's so much easier to find a good one now.
I've used all kinds of electric kettles for over 3 decades and am choosy when it comes to finding the best kettle that will not only be a workhorse in my kitchen, last a long time, and have little to no plastic.
There are many things to consider when buying your first electric kettle, but one of the most important things to consider is the material, specifically ensuring that it has little to no plastic materials to ensure your health and safety.
A couple years ago we needed to replace our electric kettle and did a ton of research to find one without plastic. We LOVE our Breville kettle and use it multiple times a day. It's a workhorse in our kitchen.
If you're on the hunt for the best electric kettles with little to no plastic in the market, keep reading!
#1 Top Choice For The Best Electric Kettle
Our top pick for the best electric kettle with little to no plastic is the Breville Smart Kettle.
We use ours multiple times a day and it's held up very well over the years we've had it. It works well without fail. I not only love how it looks but also that I can heat water to specific temperatures. It doesn't take up much space on our countertop and is comfortable to fill with water and pour.
This electric kettle has a stainless steel body with elegant metallic finishes. It comes in a variety of colorways including Brushed Stainless Steel, Black Truffle, Sea Salt, Damson Blue, and Black Stainless Steel.
We have Sea Salt and I love the way it looks in our kitchen. Even though it's white, it's been super easy to keep clean and looking nice and new.
The Breville Smart Kettle boasts of a premium design made of BPA-free materials. It has dual water windows which lets you see and monitor the water levels of the kettle. It also has a full stainless steel handle with an illuminated power switch. Another convenient feature is that it's cordless with a 360 degree multi directional base.
For safety features, the kettle has a unique and specialized soft-open lid. It slowly releases steam and eliminates splashing when the water is bubbling. It also has auto shut-off and boil-dry protection. It has a large water capacity of 1.7 liters or around 7 cups of water.
With its 2400 watts power capacity and rapid boil feature, the heating element at the bottom of the kettle boils water quickly. Click here to read reviews of my favorite Breville Smart Kettle electric kettle!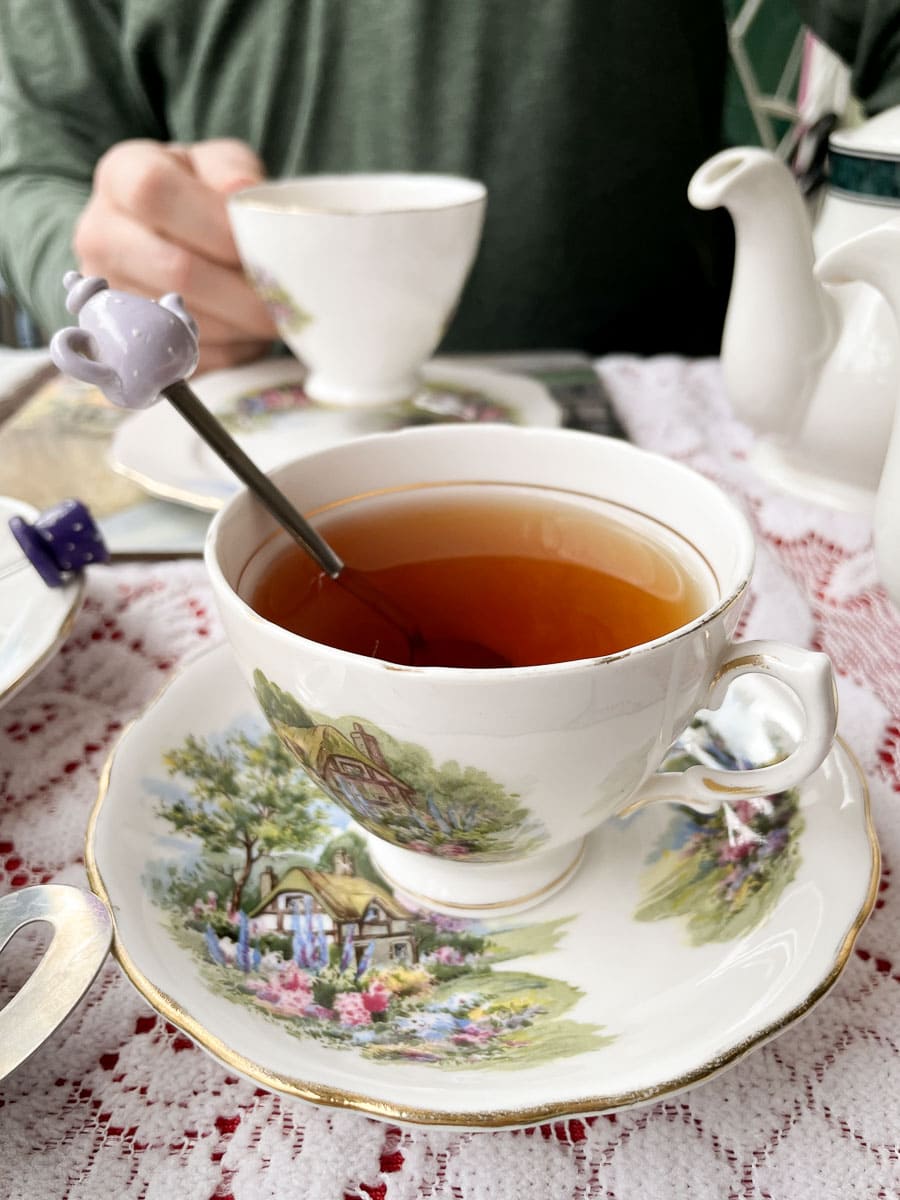 Other Good Electric Kettles
The Hamilton Beach Cool-Touch 8-Cup Cordless Electric Kettle is one of the most affordable and efficient kettles in the market. It's made of stainless steel and is BPA-free.
The body has a cool-touch exterior, meaning that the exterior is safe to touch because it doesn't heat up, making it easy to handle.
It has a large 1.6 liter capacity and has all the key safety features like boil-dry protection and an automatic shut-off. It also has a removable mesh filter that is found inside the spout. It helps capture hard-water deposits and can be easily removed for cleaning.
Click here to read reviews of the Hamilton Beach Cool-Touch Electric Kettle!
Cuisinart Perfectemp
The Cuisinart Perfectemp's main feature is its six preset temperatures for making tea right at your desired temperature. The preset heat settings include temperatures for different teas like delicate, green tea, white tea, oolong, and black tea. There's even one for a French press!
Another interesting feature is its memory feature. This allows the kettle to be lifted off base for 2 minutes and it won't shut off or lose its place in the brewing process. It also has a 30-minute keep warm feature.
This 1.7L kettle is cordless, made of stainless steel and BPA-free. Its modern design includes one-touch controls with blue LED indicators, a stay-cool nonslip handle, and a backlit water window.

Click here to read reviews of the Cuisinart Perfectemp electric kettle!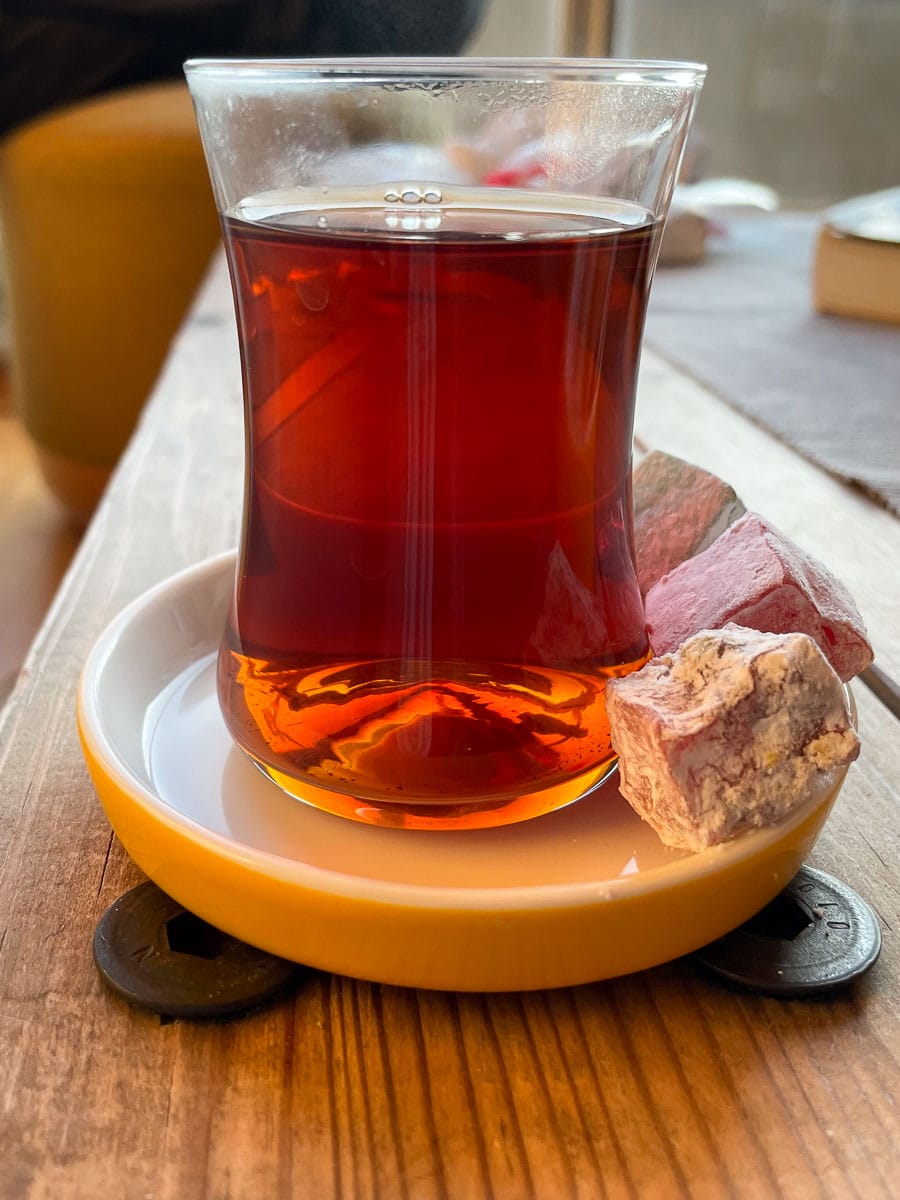 Fellow Stagg EKG
The Fellow Stagg EKG is a stainless steel gooseneck kettle with 1200 watts quick heat time and 0.9 liter boiling capacity. The highlight of this kettle is the sleek pointed spout that makes for precise pouring and optimal pour over flow rate.
It has a minimalist base with a sleek LCD display screen that indicates the desired set temperature and the real-time temperature as it boils. It has to-the-degree temperature control which makes this kettle perfect for tea and coffee lovers who love to combine aesthetics and functionality.
Click here to read reviews of the Fellow Stagg EKG electric kettle!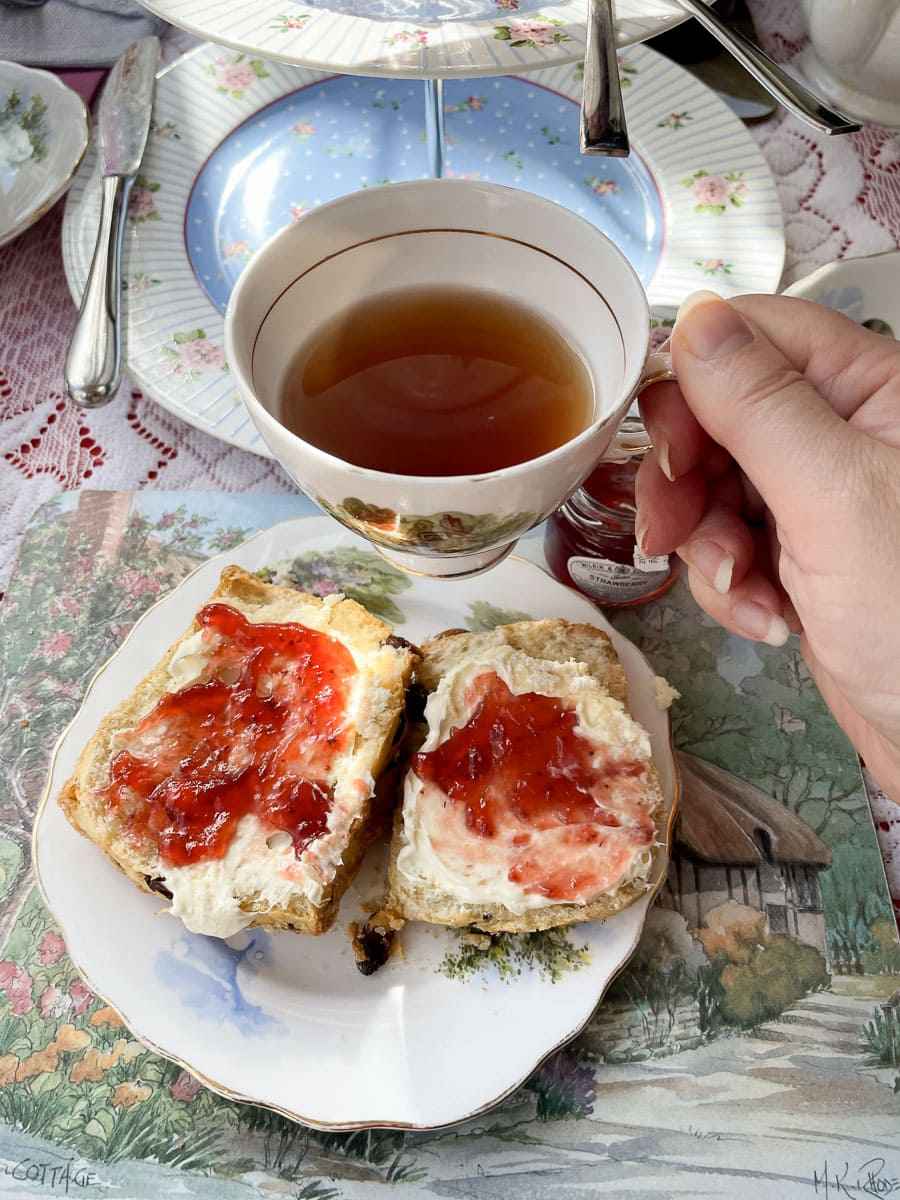 What Is An Electric Kettle?
An electric kettle is essentially used to boil water. They are most commonly used for preparing hot drinks like tea or coffee but have multiple other uses as well. Like when I need boiling water to make pasta or something, I'll heat the water in my kettle and then pour it into the saucepan on my stove to keep it boiling. Much faster than boiling it on my stove.
The electric water kettle is built pretty similarly to the standard kettle we all know, a conventional stove top kettle. The major difference is that electric kettles are powered by electricity so it heats water much more quickly.
Electric kettles are made up of all different sorts of materials that will help conduct heat efficiently. These materials include steel, copper, metal, and plastic. The most common type of electric kettles would be stainless steel kettles.
Nowadays, you'll find electric kettles with all sorts of features in the market. The most important part of an electric kettle is the heating element found at the base of the kettle. Many kettles also have safety features built in like automatic shut off and controls that let you set exact temperatures for all your boiling needs.
Why Use An Electric Kettle?
As mentioned, electric kettles have tons of uses. The most obvious one is to quickly heat water for beverages like a cup of tea or coffee. But you can actually use your kettle for more than just drinks!
You can use it to boil or blanch vegetables like broccoli or mushrooms for your meals. It's also a quick and easy way to boil eggs without using a stovetop. Depending on the size of your kettle you can even make soup, pasta, instant noodles, or oatmeal.
Other than food and drinks, many people use it to warm baby bottles. You can even use it for beauty or spa treatments that need hot water like a face steam or a facial treatment.
That said, I stick to using our kettle to simply boil water quickly and easily.
Are Electric Kettles Better Than Stovetop Kettles?
An electric kettle is much more time and energy efficient compared to standard stovetop kettles. On average it usually takes anywhere from 2 to 5 minutes for water to boil. They're also generally easier and more intuitive to use.
Electric kettles have all sorts of features that stovetop kettles simply don't have. For example, you can control the water temperature on newer models of electric kettles – something that is a must for coffee and tea lovers!
Stovetop kettles also have to be monitored at all times to prevent the water level from overflowing or accidentally leaving the stove open. You don't have to worry about this since most electric kettles have an automatic shut-off feature.
What's Wrong With Plastic Kettles?
Plastic kettles are not the best kettles to use. You should avoid buying kettles with a plastic interior since they're not the safest.
This is because when heated repeatedly, the plastic material breaks down and can cause unwanted chemicals to get into the water. This is not only unsafe but it can also affect the taste of your tea or coffee.
Though plastic kettles are some of the cheapest in the market, they typically don't last as long. The plastic parts tend to wear down with time much faster compared to other materials. They are prone to denting and peeling especially if they're not high quality. Other materials like copper or stainless steel are guaranteed to be a better investment in the long run.
What About Glass Kettles?
Glass kettles are another great alternative. These are typically made of tempered glass or borosilicate glass. Both are heat-resistant materials that can handle high temperatures.
Some advantages to glass kettles is that the materials they're made of rust or oxidize like metal does. The transparent and clear body is not only a nice modern look, but it also lets you see the inside without opening the lid. They're also easier to clean since they don't attract as much residue.
But there are some cons. Glass kettles are less sturdy and can break easily with one wrong move. This doesn't help when they're usually sold at a more expensive price point compared to your stainless steel model. They're also not as widely available so you may have to go to specialty stores that sell them.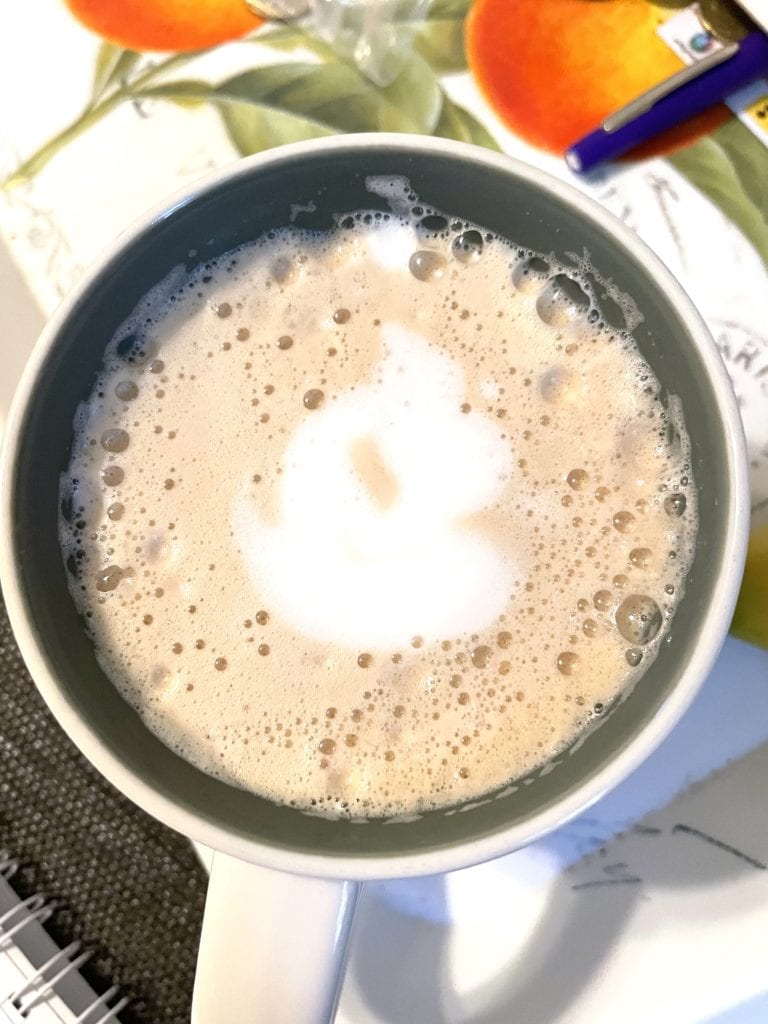 What To Look For In A Kettle?
Little to no plastic
One of the most important features to look out for in a kettle is minimal plastic components. As mentioned, a plastic interior can leak unsafe chemicals and affect taste. A plastic-free electric kettle is a better investment since they're not only better for your health but they're also more durable.
Temperature settings
Look for kettles that have temperature control. This means that you can set the water to boil at different temperatures depending on your needs. Getting the perfect temperature is a must when making different types of tea and coffee. For example, herbal tea, green tea and black tea should be brewed at specific temperatures to provide the best tastes and results.
Safety features
Look for safety features like boil-dry protection. This switches off the heat when there is no water inside. Another important one is the auto shut-off feature, which stops heating the water when it reaches boiling point.
Ease of use (handle, lid, buttons, base, pouring)
If possible, test your kettle before buying it to make sure it's easy to use. Some things to look out for include the weight, especially if you want easy lifting. Some kettles can be pretty heavy, especially when filled with water.
We also suggest checking the position and shape of the handle because it can affect the balance when pouring and filling. Some handles have a soft, rubber area making it easier to grip.
Some high-end kettles have smart features like preset temperatures for drinks and a keep-warm feature for set amounts of time.
Capacity
Having a kettle with a large capacity is a good feature to consider if you'll be using the appliance in a large household and need to do multiple servings at once. It'll also come in handy when using it to prepare food like instant noodles.
If, however, you primarily just want to boil a cup or two of water, look for a smaller kettle that will take up less space in your kitchen and be easier to lift and pour.
Look and Style
This may not be important to all, but it's something to consider. A sleek design definitely adds to the value of an electric kettle since you can leave it on display on your kitchen counter and not worry about making space for storage.
Ready to Buy an Electric Kettle?