5 Desserts You Must Try While Visiting the Bay of Kotor, Montenegro
This article may contain affiliate links. See our disclosure link for more information.
My husband and I spent a day in Montenegro a couple years ago while visiting Dubrovnik, Croatia and we absolutely loved it!
I mean, just look at Kotor…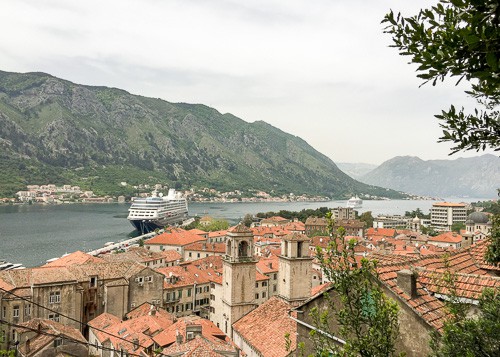 Beautiful, isn't it? We only had one day to see as much of Montenegro as we possibly could, so we first drove a big loop around the Bay of Kotor, spent a few hours walking around the Kotor old city (and hanging out with the Kotor cats 😉 ). We then drove up a steep, narrow, twisty road with 25 switchbacks, over another smaller set of mountains to the historical capital of Cetinje. Finally, we drove back to Dubrovnik via Budva and Tivat.
It was one of the best day trips we've taken in a long time!
The drive from Dubrovnik to Koto was easy, the Bay of Kotor is just absolutely stunning, and the view from the 25th switchback is totally worth the mildly terrifying drive.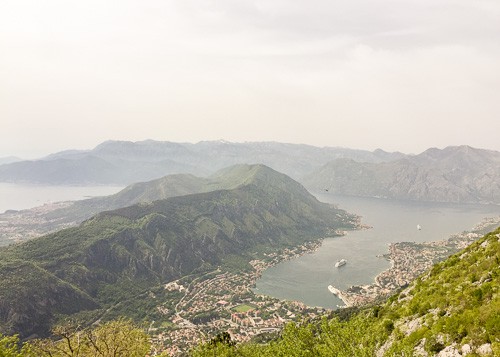 My photo does not do the Bay of Kotor justice but it gives you the general idea.
From where we were standing, we could see all the way to the Adriatic. I grew up near both mountains and the Pacific ocean, so I'm not easily impressed by mountains or gorgeous vistas. But this view took my breath away!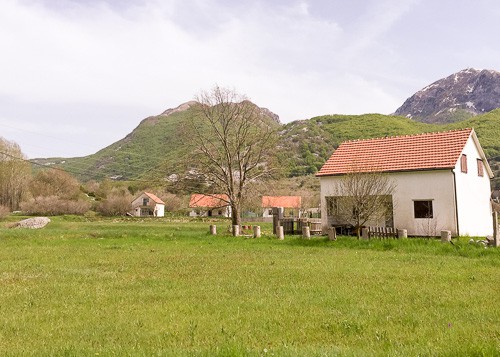 Once we were able to peel ourselves away from the amazing view of the Bay of Kotor, we drove to Cetinje, which is the historical and cultural capital of Montenegro. I so wish we'd had more time to spend exploring the interior because it was beautiful, too. I can't wait to go back.
Ok, now for the desserts you must try when you visit Montenegro! Just before leaving Kotor old town we picked up sandwiches, drinks, and a delicious chocolate mousse from a bakery. We didn't have much time to explore any other desserts (and I didn't have this blog back then), so I did some research on desserts to try next time I'm there.
My husband and I agreed that we wish we'd had more time to explore more of Montenegro, especially the food. There are so many places to visit in Montenegro that we didn't get to only having one day! Cities, mountains, beaches…we can't wait to go back!
5 Montenegro Desserts You Must Try
#1 – Bajadera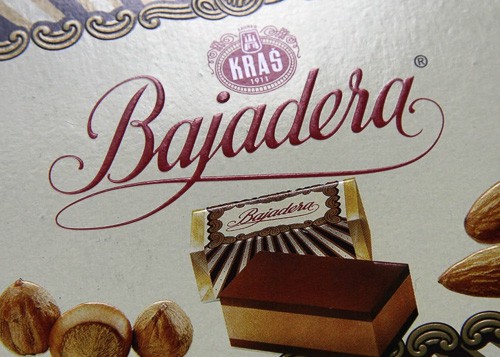 Bajadera is a nougat praline with almonds, hazelnuts, and chocolate. It's a Croatian dessert but you'll find it in other countries, such as Montenegro.
#2 -Baklava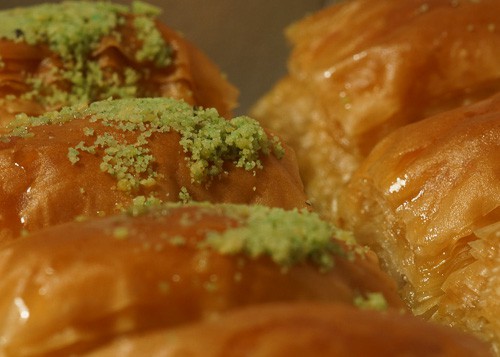 I had delicious baklava in nearby Bosnia and Herzegovina and when I go back to Montenegro I'll be sure to try some there, too, especially the kind with raisins and finely chopped walnuts. Yum!
#3 – Palačinke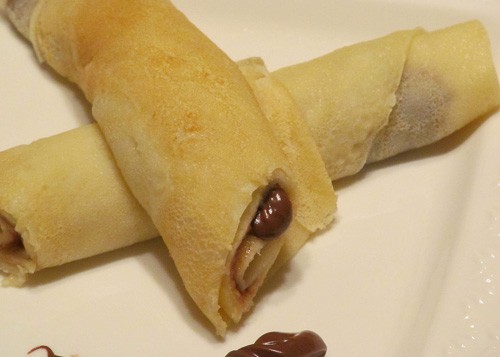 This dessert is a big crepe-pancake that's filled with jam or chocolate. You can order them in cafes or restaurants or get one to go.
#4 – Krofne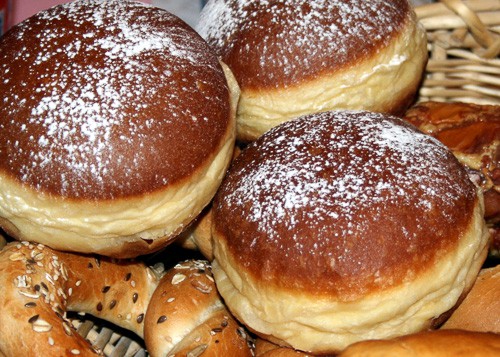 Krofne is kind of like an airy doughnut filled with things like jam, chocolate, nutella and maybe even cream or custard. They are similar to German Berliner doughnuts.
#5 – Krempita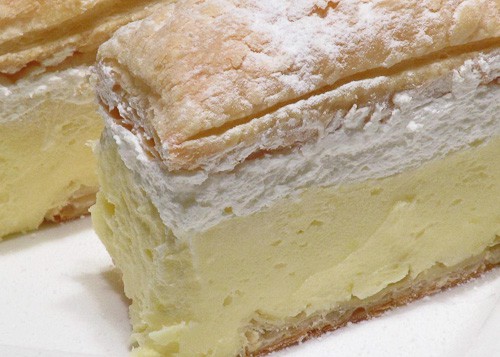 Krempita is puff pastry with thick custard. You'll find this type of dessert in several European countries. I ate something similar on Lake Bled in Slovenia and have also seen a version in Germany.
Bonus Dessert: Chocolate Mousse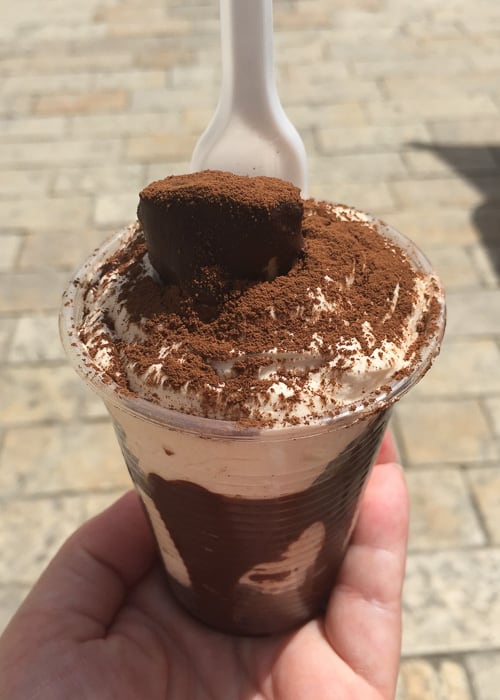 Remember that chocolate mousse I mentioned? We only got one to split and after tasting it we regretted not buying two. It was so good! While Montenegro has the traditional desserts I mentioned above, you'll of course find all kinds of tasty treats like this mousse. I'd love to hear what your favorites are!
Check out my other travel articles here.
Click here to find the best travel purse for your upcoming trip!
Or get the recipe to make this decadent German iced coffee!