How to Store and Organize Baking Pans, Sheets and Trays
This article may contain affiliate links. See our disclosure link for more information.
If you enjoy baking, you probably have a wide variety of baking pans, cookie sheets, muffin tins, and serving trays. While these important kitchen tools enable you to whip up and share delicious creations, they can take up so much space and and make you feel disorganized, especially if you have a small kitchen.
Organizing your baking pans will not only prevent scratches and damages, but also get rid of any unnecessary stress and clutter while baking your delicious treats and baked goods.
Making tasty recipes is way more fun when you can focus on the recipe, instead of wasting time trying to remember where you stashed that special pan, cookie sheet or serving tray!
Here are the best options for organizing and storing all of your baking pans, even if you have a small kitchen or are on a budget.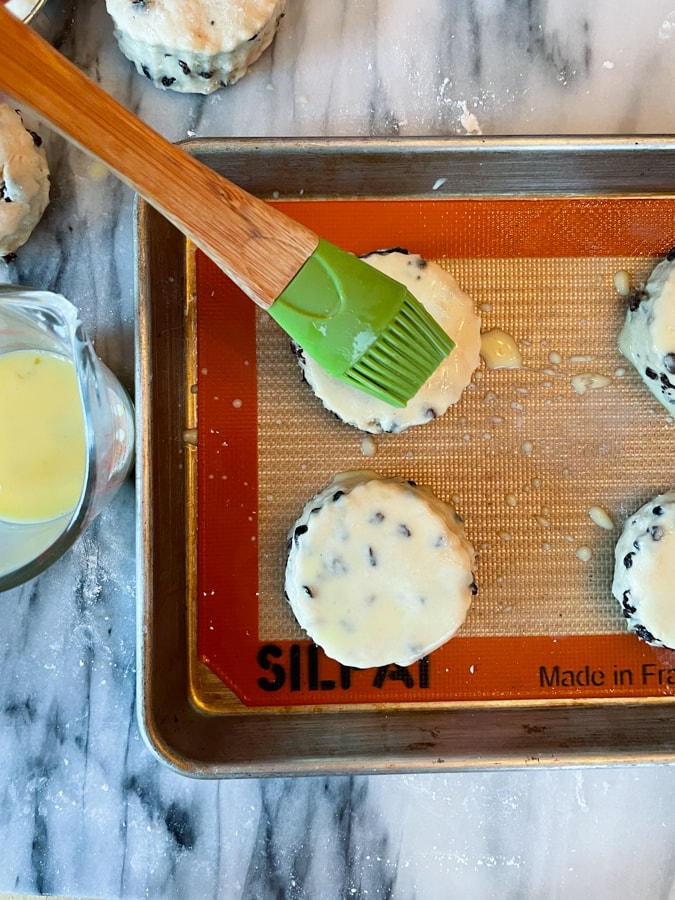 Best Ways to Store Baking Pans
Door or Wall-hanging Storage Unit
Door- or wall-hanging storage units are a good option if you don't have much existing storage space in your cabinets or shelves. These handy storage systems are designed to mount on a wall or the inside of a door, utilizing open wall space and freeing up valuable cabinet space.
There are many different ways you can use this storage option. The most simple one is to instal a wall-mounted pot rack with multiple tiers. The best way to do this is to use an organizer specifically meant to hold baking sheets of different shapes.
We recommend using something like this wall-mounted board and bakeware holder. You can then either place them on your kitchen pantry wall, the inside of a cabinet or cabinet door, or behind your kitchen door.
Most wall-mounted units can be easily installed with screws or adhesive hooks, depending on the weight of your baking pans or sheets. With the pans hanging on the wall, you'll have a clear view of all your options, making it easier to choose the right pan for your baking needs.
Under-shelf Basket
Do you have tall shelves that waste space? Use an under-shelf basket for pan storage!
An under-shelf basket is a good option if you want to keep all of your sheet pans out of sight while also maximizing the storage area of any large cabinets or shelves in your kitchen. You could also use baskets to store cookie cutters and other smaller baking or serving items.
This clever storage accessory is designed to be easily attached underneath a shelf, creating an extra space for any of your baking supplies. The basket is usually made of a wire or mesh, which also conveniently allows air circulation and prevents moisture buildup.
There are many sizes available, both in terms of the depth and length of the basket. So it can hold anything from square cake pans, pizza pans, bundt pans, and more. Depending on the dimensions, it can also hold multiple pans at once.
Under-shelf baskets are easy to install and use. Just slide it onto the underside of a shelf to instantly gain extra valuable space.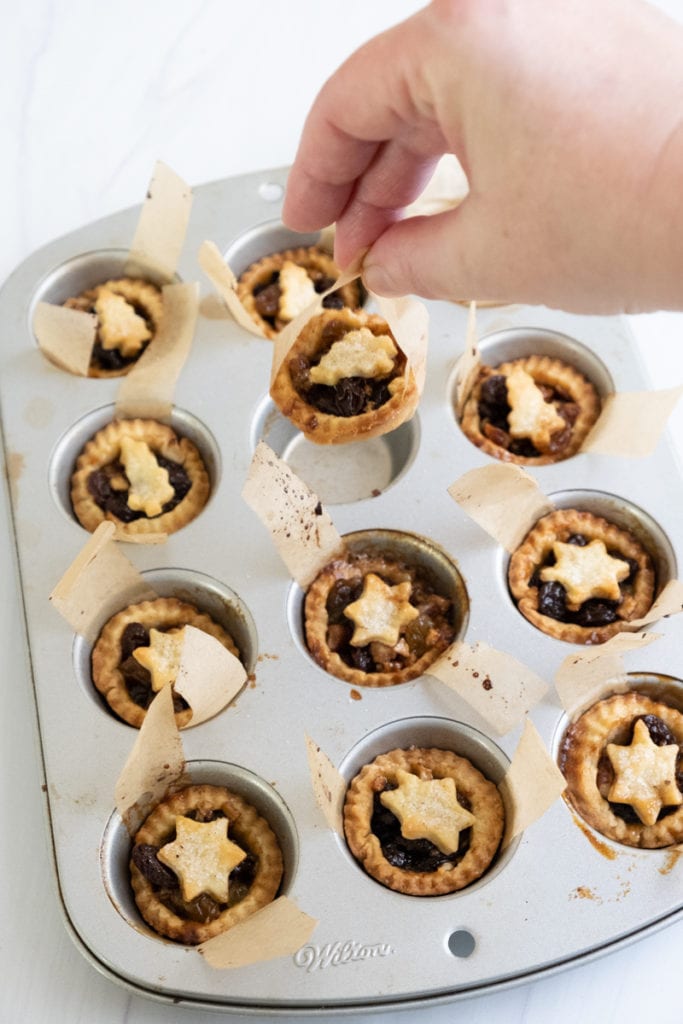 Pull-out Drawer
A pull-out drawer is a great way to neatly store baking pans. These specialized drawers are designed to smoothly glide in and out of your cabinets, making pans much easier to reach, instead of having them stored at the very back of any deep drawer or cupboard.
Depending on the size of your kitchen cabinets, you can create multiple levels of pull-out drawers. These drawers are typically made of heavy duty metal or wire. They usually have various vertical dividers, allowing you to keep your round cake pans, your muffin tins, pie pans, and cookie sheets all separate from one another.
Vertical Organizers
If you're not keen on drilling holes in your walls or cabinet doors, consider a vertical organizer. This is such an easy way to store your baking pans if you have enough space on your counters, in a pantry or in your cabinets.
Vertical organizers keep pans upright, which lets you see everything neatly without having to rummage through all of them. Like the vertical dividers in pull-out drawers, they're also great at separating your pans and avoiding scratches and damages.
These organizers don't require any special installation steps and are very accessible and affordable. And there are a lot of different options in the market. Some come with adjustable dividers, which is a great option if you have a lot of different-sized pans. You can find ones with as many as 12 slots! You can also use them to store other things like plates, casserole dishes, cutting boards, baking dishes, lids, and more.
Ceiling Hanging
This is similar to wall-hanging storage units but instead it utilizes ceiling space. This option is ideal if you already have something like a ceiling pot rack, since you wouldn't have to install a whole new unit in your kitchen. Instead of just storing pots and pans there, you can also keep your a couple baking pans on top of rack.
This is a great option if you have a couple baking pans you don't frequently use or need at hand as often. Make sure, though, that the pan won't easily fall off the rack when grabbing a hanging pot or pan.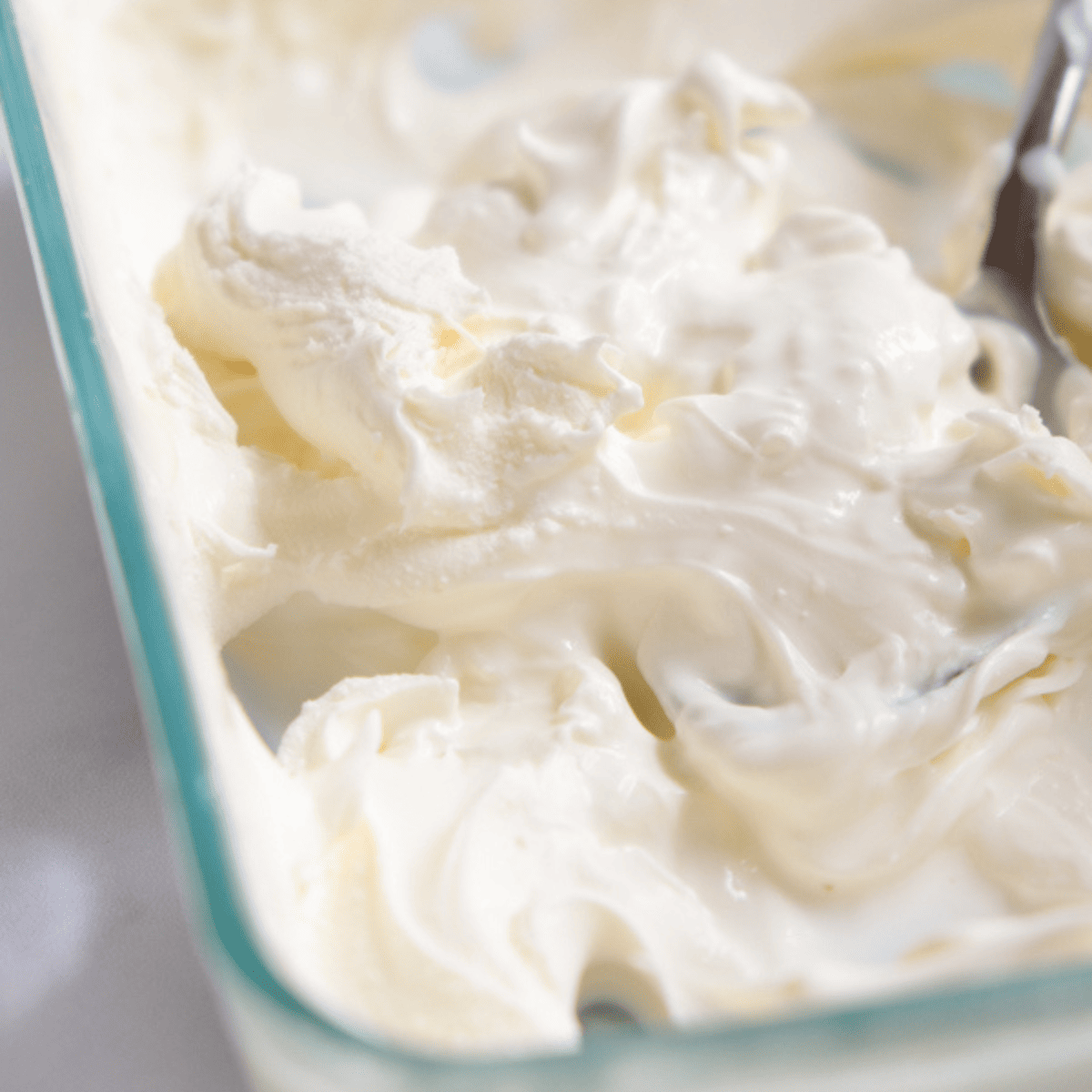 Pan Racks
This is another simple way to organize your pans without doing any heavy lifting or installation. All you need is a pan rack, which as the name suggests, is usually used for stacking and storing sautee pans, skillets, or sauce pans.
An adjustable pan rack typically consists of multiple tiers or slots where you can vertically stack your pans. With this option you can maximize space by utilizing the height of your cabinets instead of the width. Since they look much more organized and less cluttered, you can also choose to display them if you have enough room in your kitchen.
Depending on the pan rack you choose, this could be a great option for storing round baking pans like bundt pans, tiered cake pans, and angel food cake pans.
Tension Rods
Tension rods are one of the DIY solutions that are perfect for renters or anyone who doesn't want to do any permanent changes with installing something like pull-out drawers that require drilling.
Tension rods are adjustable and versatile. They can be easily installed between any two surfaces, like the sides of cabinets or the walls of a pantry, and instantly create vertical storage for your pans. A good thing about tension rods is that they can be adjusted to fit different widths or heights, allowing you to customize the storage space to the correct size and number of pans you own.
Magazine Rack or File Organizers
This is another DIY solution that you can easily do with something you may already have laying around your house.
While magazine racks and file organizers are commonly used for organizing papers and documents, they can also be repurposed as a quick kitchen storage solution. They make for great pan organizers because they function very similarly to something like pan racks and vertical organizers. Simply place the pans vertically in the slots or compartments, and you'll have a neat and accessible storage system for your pans.
They come in so many different shapes and sizes. Depending on the style or design, you can also have them displayed out in your kitchen or hidden away in a cabinet if you prefer.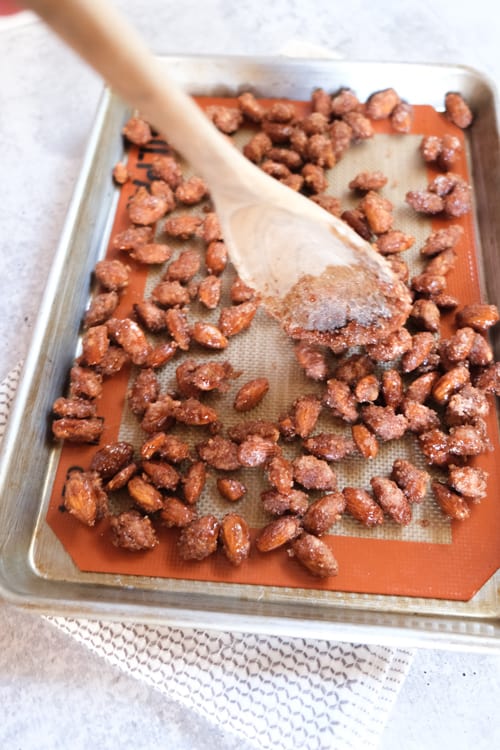 Toe Kick Drawer
Toe kick drawers make the most out of a commonly overlooked space in your kitchen – the space under the bottom cabinet. It's typically installed at the base of your cabinets, just above the floor.
Toe kick drawers are a good idea because they allow you to access your pans without having to bend down or rummage through all the things in your cabinets. With a simple nudge, the drawer smoothly slides out, revealing the perfect space for your pans. These do require some installation if you don't already have them but the materials and instructions can be easily found online, since it's one of the most versatile DIY storage containers.
Lid Organizer
While lid organizers are specifically designed for lids for pots and pans, they're just as useful for thinner baking pans like cookie sheets, pie plates, or muffin pans. But you can also find adjustable ones that can accommodate more dimensions. These lid organizers are usually made of sturdy stainless steel. There are also some made of wood or plastic. Depending on which you buy, they can have multiple slots and shapes.
Spice or Jar Racks or Shelves
If you have open wall space in your pantry, you could hang individual wire jar or spice racks for storing smaller baking pans. The benefit of these wire racks is that they're inexpensive and you can place them exactly where you want them. You could use them to store one or two baking pans — or install racks from floor to ceiling to store an entire collection. Just make sure that the rack can hold the weight of the baking pan.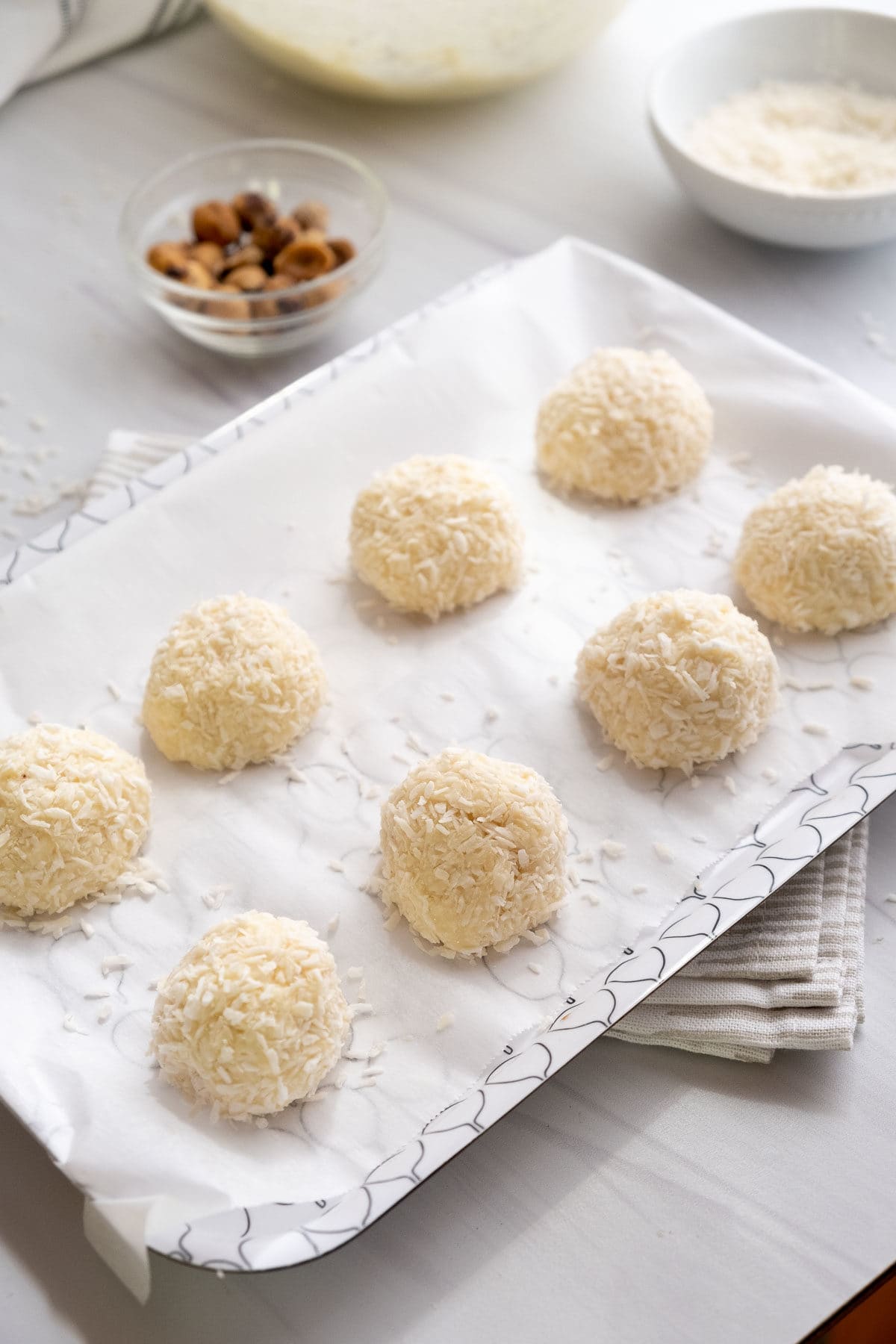 Why Take Time To Organize Your Baking Pans?
Having an organized system for storing your baking pans can save you tons of time and stress while baking.
If baking items are neatly organized and visible, you can quickly find the right pan for your recipe without wasting time rummaging through cluttered cabinets or drawers.
You won't run the rick that you'll ruin a recipe by having to stop in the middle to hunt down the right pan.
Organizing key kitchen tools enables you to focus on your baking and enjoy the experience.
It also helps you protect and maintain the quality of your baking pans and sheets. When pans are just stacked on top of each other, it's so easy for them to get scratched, dented, and warped. By organizing them, you can ensure that they will last you a long time.
Organizing your baking pans also maximizes your kitchen space. It will help you have an organized kitchen that makes the most out of your cabinet space and kitchen layout so you can be as efficient as possible when cooking and baking.
Even if you have a kitchen on the smaller side or without an island, as I do, you can be organized and prepared for smoother baking.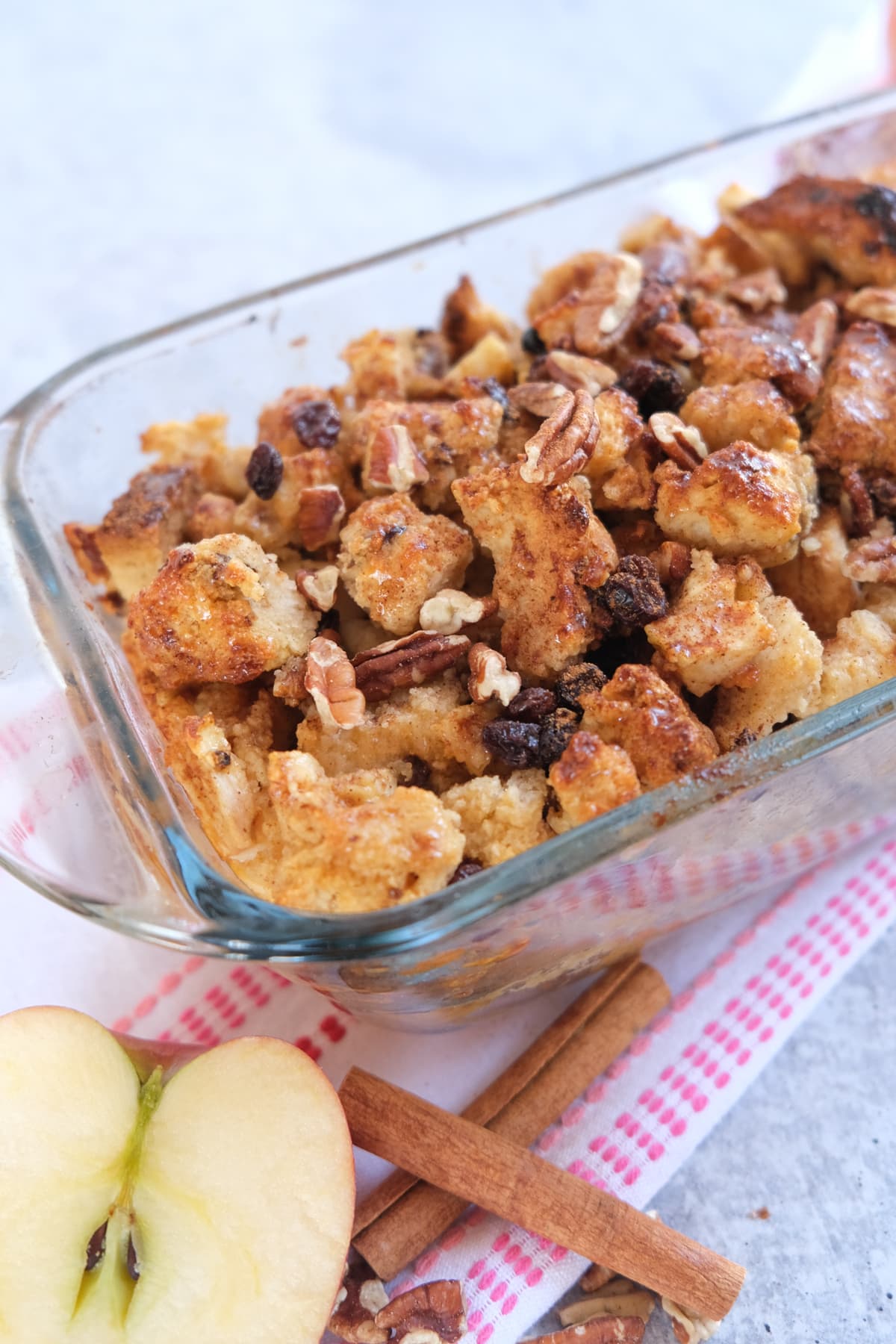 Baking Pan and Baking Sheet Storage and Organization Tips
Place all of your baking pans, baking sheets, muffin tins, and serving trays on your kitchen table so you can take stock of your current selection.
Inspect each item to make sure it's still in good condition.
Evaluate whether you want to keep it or give it away.
Remove the items you no longer wish to keep.
​Sort the baking items you want to keep into two groups: the items you most frequently use and the ones you use only once in a while.
Survey your kitchen, pantry, and any other storage areas to determine which storage solutions will work where.
Decide which baking items will be stored in each storage area. Store baking pans upright and not touching or leaning on each if at all possible. This will ensure good airflow and your baking pans will last longer.
Purchase storage items. Or source them from other rooms in your home, from family or friends, garage sales or thrift stores.
​Clean or repair any baking items that need special attention. Then store each item in its new storage spot and enjoy easier baking!